Mazel Tov!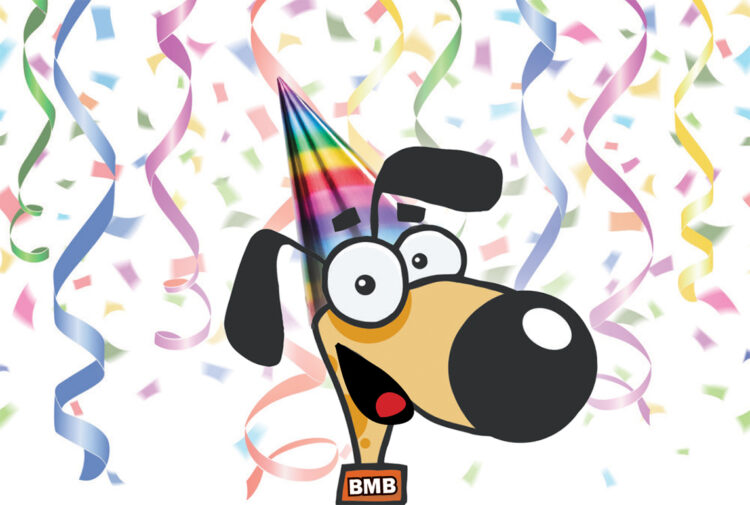 With Marshall Weiss, The Dayton Jewish Observer
Lela Klein, co-founder and co-executive director of Co-op Dayton, has been named to the fourth cohort of the Jewish Women's Foundation of New York Collective. Established in 2019, the collective is an incubator for "Jewish women changemakers using a Jewish and gender lens to address critical societal needs and issues, both existing and emerging, with the innovation and determination to make meaningful systemic change and inspire others." As a member of the collective, Co-op Dayton will receive two years of general operating support, and Lela will receive immersive study of leadership and organizational growth with the other nine women from across the United States and Israel named to the cohort.
"I see it as a real broadening of my personal network and connecting our work here in Dayton to this incredible tradition of Jewish women's leadership," Lela says. "I'm mostly excited about the other women, being able to learn from them and participate in cohort gatherings."
Now six years old, Co-op Dayton is an incubator for worker- and community-owned businesses that broaden economic opportunities and strengthen Dayton's working- class and Black neighborhoods. May 13 marked a year since the co-op's Gem City Market officially opened at 324 Salem Ave. Supply-chain issues brought about with the pandemic hit the grocery store hard, but Gem City Market made it through, and sales are now up 40 percent.
"We brought in some great industry expertise to guide us," Lela says. "We changed our pricing on 7,500 items. Our produce department has tripled in terms of what we offer, and our meat and seafood have pretty much tripled also. I'm feeling really good about it right now."
The co-op opened another incubator project April 2, the West Side Makerspace, started by African American engineers who graduated from UD. Its pilot location for the next year is at the new West Dayton Metro Library Branch.
"Right now, we're experimenting to see what are the tools the folks in West Dayton will want, what kind of trainings can we offer," Lela says. "It will add to the workforce development pipelines that already exist in the city."
The co-op is also incubating a group of perinatal health providers, mostly doulas, with some nurses, lactation consultants, and massage therapists.
"They are mostly African American although it's both an interfaith and also a very diverse group."
The women focus on how they can make their one-on-one birth support services more available to women of color who are disproportionately impacted by poor birth and maternal outcomes, who experience racism in the healthcare system.
"By forming a cooperative, they can do more together, can share services — they're going to share backgrounds for support, bookkeeping, marketing, and also they'll be able to do cross-sensitization between their low-income and their more higher-moderate-income clients," Lela says. They'll also pursue grant funding to support women who wouldn't otherwise be able to afford their services.
Lela and Co-Op Dayton's co-founder and co-executive director, Amaha Sellassie, were recipients earlier this year of the J.M.K. Innovation Prize given by the J.M. Kaplan Foundation in New York for their social innovation work. "It's nice to be part of a national ecosystem of folks who are working for social and economic justice," Lela says.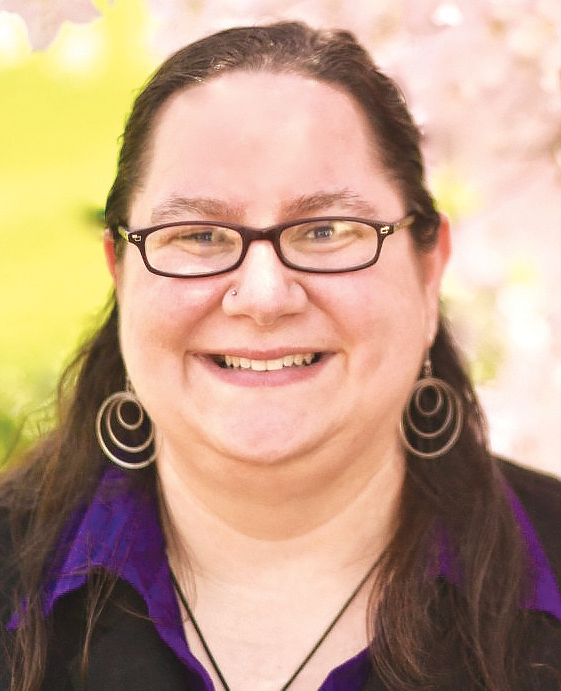 Jennifer Caplan makes her return to the area with her appointment as the new Jewish Foundation of Cincinnati Chair in Judaic Studies with the University of Cincinnati. Most recently, Jennifer served as assistant professor in the department of philosophy and religious studies at Towson University. She's also held visiting professor positions at Wesleyan University, Western Illinois University, and Rollins College. Jennifer received her bachelor's degree from Wellesley College, her master's in theological studies from Harvard Divinity School, and her Ph.D. in religion from Syracuse University. Jennifer is the author of the forthcoming book, Funny, You Don't Look Funny: Judaism and Humor from the Silent Generation to Millennials. For the fall semester, she'll teach Jews in American Film and Introduction to the Study of Religion. She'll also teach courses about Jews in comics and humor, modern Jewish history, and several religious studies courses.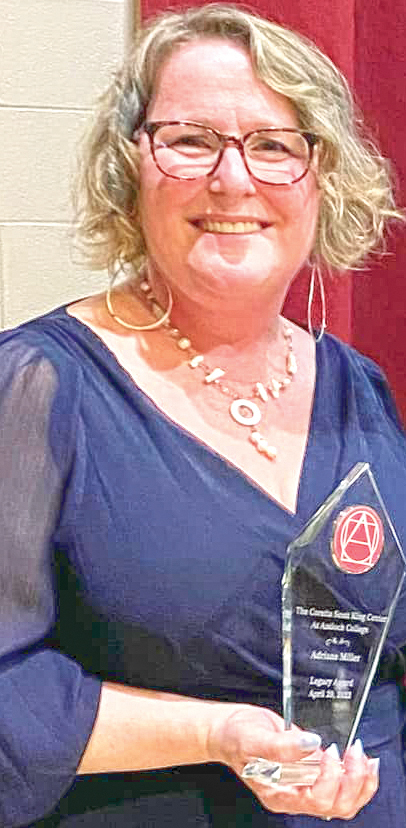 Adriane Miller, executive director of the National Conference for Community & Justice of Greater Dayton, received a 2022 Coretta Scott King Legacy Award from Antioch College's Coretta Scott King Center for Cultural & Intellectual Freedom at the center's Sixth Annual Legacy Luncheon, April 29. Adriane has expanded NCCJ's youth and corporate programming to create individual and organizational change agents. She helped create and implement Diversity 101, a four-part training series that several organizations across the Miami Valley use.
Sam Dorf, associate professor of musicology at the University of Dayton, has been named to the regional board of the Anti-Defamation League, which encompasses Ohio, Kentucky, West Virginia, and western Pennsylvania. Sam is president of UD's academic senate, a member of the board of the Jewish Federation of Greater Dayton, chair of Miami Valley Jewish Genealogy & History, and is an administrator of the Citizens for a Better Oakwood Facebook group.
Nora Sokol Newsock chairs the Garden Club of Dayton's Garden Gems Tour, a walking tour of six gardens in Dayton, Oakwood, and Kettering, 9 a.m. to 3 p.m., Saturday, June 11. Proceeds support conservation, civic improvement, and beautification projects in the Dayton area. This year also marks the Garden Club of Dayton's centennial.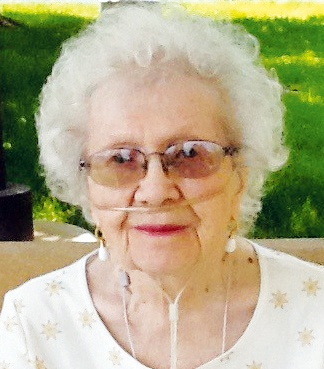 Longtime Daytonian Rosalyn "Ro" Mosrow celebrated her 100th birthday May 6 at her home in Boulder, Colo. "She is in amazing shape for that age," her daughter Sharon says. "Her mind is sharp as a tack. She still plays with a Scrabble group and does crossword puzzles. Mom lives independently and goes for walks every single day. Yes, she does use a walker and is on oxygen, which is mainly an 'altitude thing,' living at Boulder's high elevation." Ro moved to Boulder at age 92 to be near Sharon, who tells us her mom would love to receive birthday greetings from her old friends in Dayton. Send greetings to rozmos17@gmail.com.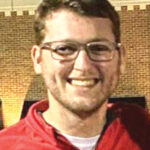 Jake Speller, who graduated from UD in 2021 with a major in sport management and minors in mathematics and business administration, has been named UD's director of football operations. A native of St. Louis, Jake worked for UD's football program all four years as an undergrad, including as equipment manager, head video coordinator, and assistant to the director of football operations. He returns to UD after a year as head video coordinator for Southeast Missouri State University. In an interview with the St. Louis Jewish Light, Jake described his job at UD: "Anything that doesn't have to do with on-field coaching or active recruiting of players, it's most likely something in which I have my hand in the pot."
Send your Mazel Tov announcements to mweiss@jfgd.net.
The read the complete June 2022 Dayton Jewish Observer, click here.