Hadassah takes in virtual Barbra Streisand exhibit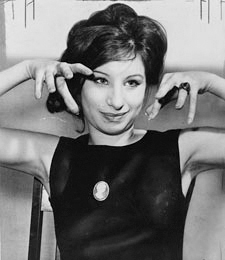 In conjunction with the Jewish Museum of Florida, Dayton Hadassah will present a Zoom tour at 10 a.m., Sunday, April 3 of the museum's exhibit, Hello Gorgeous, celebrating the life of Barbra Streisand. Hello Gorgeous features costumes, photos, videos, record jackets and objects connected to the iconic singer, actor, director and producer. The cost is $15. For reservations and the Zoom link, contact Vicki Kemmerer at 937-751-9589.
To read the complete April 2022 Dayton Jewish Observer, click here.