Antisemitic incidents at Centerville High School, middle school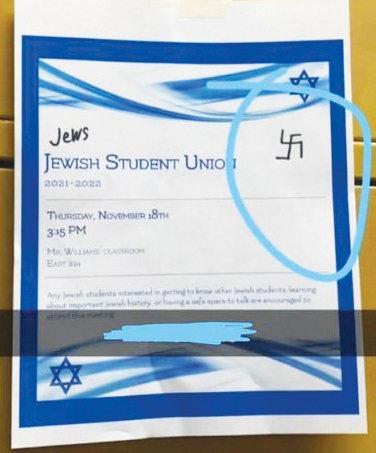 By Marshall Weiss, The Dayton Jewish Observer
A social media post by a Centerville High School student on Feb. 18 helped administrators identify a student who had vandalized with hate symbols a Jewish Student Union poster in the school back in November.
And at Watts Middle School — one of three middle schools in the Centerville City School District — three incidents involving students and Nazi imagery occurred between Jan. 28 and Feb. 10, when eighth graders were first beginning to learn about the Holocaust in classes.
Centerville High School hate vandalism
On Feb. 18, someone anonymously posted to an Instagram account called CHSPics_ a photo of a Centerville High School Jewish Student Union poster to promote a November event; the poster had been vandalized with a swastika and the word Jews.
The Instagram account, not connected with Centerville High School, had been used by the high school's students to anonymously post items about the school.
Jewish students at Centerville High School started the Jewish Student Union in November. The flyer, emblazoned with two Israeli flags, encouraged "any Jewish students interested in getting to know other Jewish students, learning about important Jewish history, or having a safe space to talk" to attend.
John Carroll, Centerville High School coordinating principal, said he investigated the incident when the Jewish Student Union poster was vandalized in November.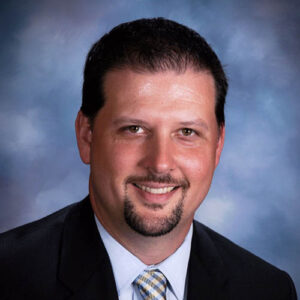 "At the time, the poster was torn down, gratefully by students who disagreed with it," he told The Observer. "They reported it to us, but I was unable to really see on camera anybody actually doing it."
He said that students are always reposting images on social media, "which is both helpful and problematic."
"But when they reposted it, a name was tagged to it and that helped us work with the students to figure out who did it, and the kid actually did admit it and was disciplined severely. It took a while, which unfortunately sometimes it does, to actually get to the bottom of it, but I was glad that we were able to do that."
Carroll added that he wasn't able to determine who posted the image to the Instagram site on Feb. 18 and that the site has since been taken down.
The principal sent an email to all Centerville High School students about the social media posts "containing racial and antisemitic hate speech."
"The social media posts negatively impacted students and created a disruption to our school environment," he wrote. "Hate speech harassment carries the most severe school consequences."
Watts Middle School
During study hall at Watts Middle School on Jan. 28, a student "printer bombed" all of the school's printers that were accessible to students; each of the printers continuously printed paper with a swastika on each sheet until the technology department shut them down, Watts Middle School Principal Brian Miller told The Observer.
Miller said the technology department identified the student who did it.
"We did find out that the student really did not have a deep understanding of the hatred behind that, the true meaning behind the symbol, and he was reading The Diary of Anne Frank," Miller said. "But the parents were very saddened. They were very cooperative. The consequence is punishment, but we also believe that education and counseling have to go with that. Because if we don't do that, they're not learning that what he did was egregious and hateful."
Miller said that when the student came back to school, he came to his office with tears in his eyes and said, "Had I known more about that, I would never have tried to print or even looked it up."
The principal said he addressed the student body over the PA system during advisory on the next school day after the incident.
"I address every student in the building about harassment, about words. And I talked about each one: religion, race, gender. I told them that is never acceptable. And I said, 'Here are the consequences for that behavior.' And even in our grade-level meetings at the start of the school year, we address this. They know that it is not acceptable. We're always talking to students about being kind and respectful to all students."
Messages on posters about being kind and respectful line the halls of Watts Middle School, some created by faculty, others by students.
But on the same day that Miller made his address to the students, Jan. 31, students reported finding swastikas in the stall of a girls room.
"There were two swastikas in one stall. We immediately, within 10 minutes, painted that over," Miller said. "And so we never found out who that was. That was the first time in 17 years (at Watts) that I've ever had that. And so now I have an office aide who just goes and checks the stalls every day and there's been nothing else. Teachers in advisory have talked to students about this issue."
The third incident at Watts occurred Feb. 10 when a student found sheets of paper, each printed out with an image of Adolph Hitler, stuffed into a girls room toilet.
"We found the student and tried to find out, 'Why would you do that? ' And again, the parents were horrified that their child would print or look up something like that. And again, I think some of this coincides with what they were talking about and what they were reading about in their classes. These students that I've just dealt with aren't hateful. They're naïve. It's ignorance. If you asked me who do you think might have done that, I would not have picked these two. Because there's others who post some mean stuff on social media, not about antisemitism, but post really mean things. I would have picked someone else over these students."
Sarah L. Weiss, executive director/CEO of the Wolf Holocaust & Humanity Center in Cincinnati, said she's seen several cases involving students using swastikas out of ignorance, students who don't necessarily grasp the hate they perpetuate.
"However, for students who are targeted or impacted by this, these are still extremely hurtful," she said.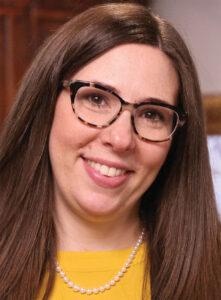 "Also, there can be a fascination with the Nazis, so it is best to begin talking about the Holocaust by making personal connections to the individuals who were directly affected by Nazi ideology and policy," Weiss said. "This is why it is so important that districts encourage and train their teachers so they can have the pedagogy and methodology to effectively teach the Holocaust."
Weiss noted there is always a risk that exposing students to learning about the Holocaust and antisemitism can reinforce stereotypes.
"We always tell teachers to approach the topic by starting with a discussion of the rich diversity of Jewish life in Europe prior to the war. To look at Jews as they really were and are. To not start by viewing Jews through the lens of the perpetrators, as that can lead to perpetuating stereotypes.
"We always welcome the opportunity to use our museum to educate and partner with districts regularly to help work through incidents such as this. In some cases, administrators have required students involved in these incidents visit our museum, and we've had very positive results from this intervention."
To read the complete April 2022 Dayton Jewish Observer, click here.