'It's inhumane terror'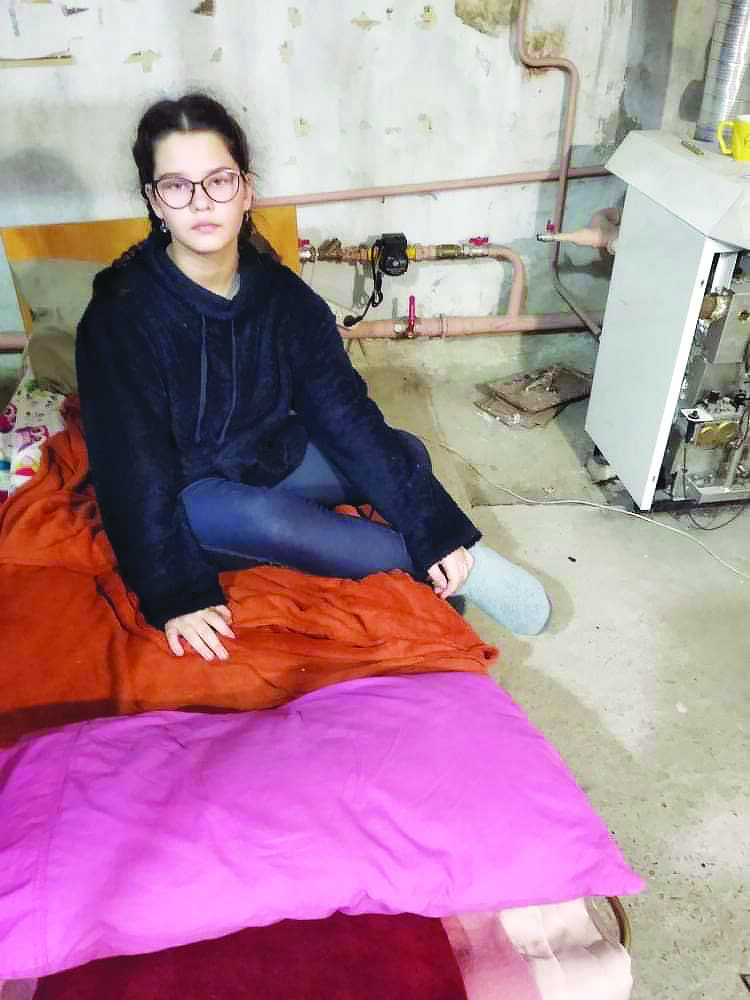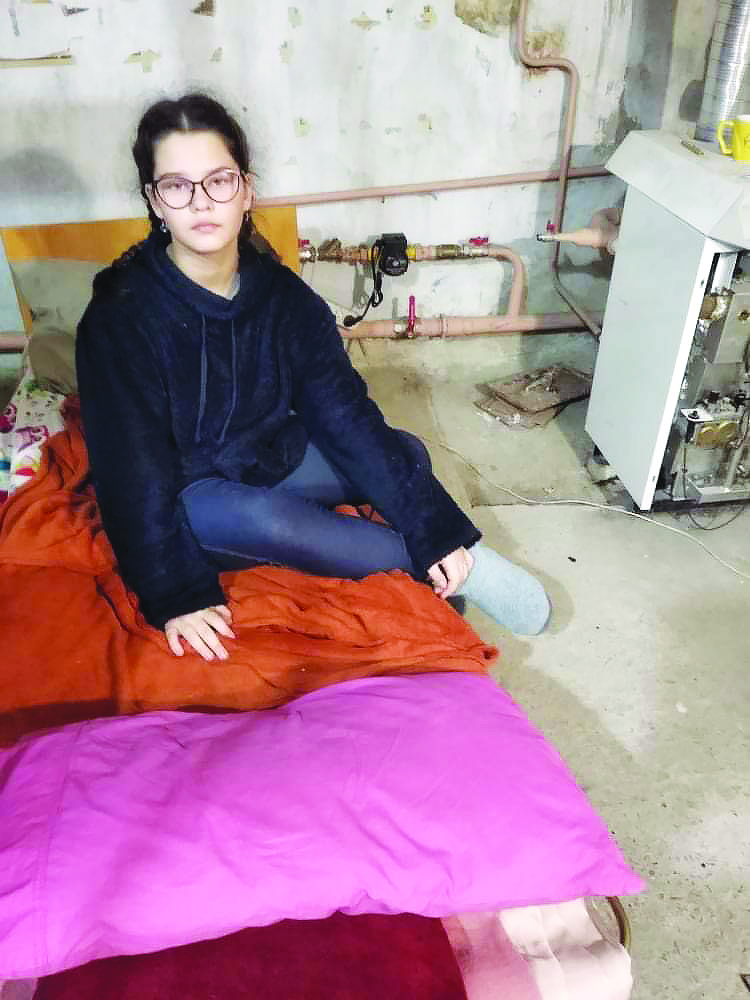 How locals' families in Ukraine have navigated the Russian invasion
By Marshall Weiss, The Dayton Jewish Observer
As soon as Centerville resident Lidia Zambilovici received push notifications that Russia invaded Ukraine on Feb. 24, she called her brother in Israel.
"And he's not picking up. I'm calling my parents in Chișinău, Moldova, and nobody's picking up," says Zambilovici, who was born and raised in Moldova.
When she finally woke her brother up from his sleep and he answered, she told him, "You need to do something because there is a war in Ukraine, and you have a baby there."
The baby she was referring to is her brother's son, age 6, who lives in Odessa with his mother, now divorced from Zambilovici's brother.
"So he arranged for my ex sister-in-law and the baby, along with her friend and her baby — two girls, two babies — to be driven to the border of Moldova," she says. "And from the Moldovan side, he arranged a friend of ours to pick them up and bring them to our parents' home."
Zambilovici, who has lived in the United States for six years and now serves as the Jewish Federation of Greater Dayton's development director, says it took almost 12 hours for them to flee to Moldova, covering a distance of less than 100 miles on the jammed roads.
Bombings had already started in Odessa and in nearby Mariupol when they were leaving on day one of the invasion.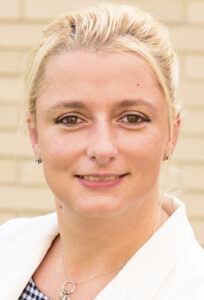 "The last mile, at some point, they went out from the car, and they walked toward the border," she says. "They got to the border at night. They were brought to my parents' house, and they are safe with my parents in Moldova."
Two weeks later, Zambilovici says, her ex sister-in-law's mother arrived from Odessa to stay with Zambilovici's parents as well.
Zambilovici says she was hysterical at first.
"Not because I'm hysterical by nature, just sometimes it's difficult to process things, because you don't believe it is possible to happen."
Maryna Braginsky, who also lives in Centerville, says her immediate family in Ukraine remains there. Her mother and stepfather shelter in the basement of their house in Sumy and shelter Braginsky's 11-year-old niece there, too.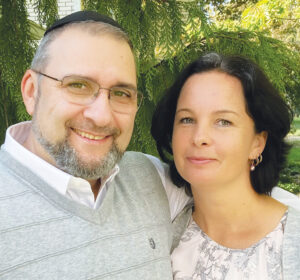 Braginsky's brothers both defend Ukraine from the invasion. Her younger brother, Vlad, an officer in the Ukrainian army, is stationed at Mykolaiv, near Odessa. Her older brother, Igor, fights with Ukraine's territorial defense to protect Sumy, the family's hometown.
Braginsky has been in the United States for nearly a decade. She met her husband, Michael, here. His family is also from Ukraine. Together, they have six children between the ages of 3 and 18.
She says she is barely holding up through the invasion.
"The situation is getting worse because mom's city is surrounded and they do not let any humanitarian aid in," Braginsky says. "They deliberately destroy all the trucks that try to deliver food to the city. And last night, the bombing was for six hours straight."
Her mother says she's terrified of the night. The house is only 500 feet from an airport runway. She keeps a pitchfork inside her back door in case she needs it.
"For three weeks, despite heavy bombings, still the Russian army couldn't invade the city, so they don't control it," Braginsky says of Sumy.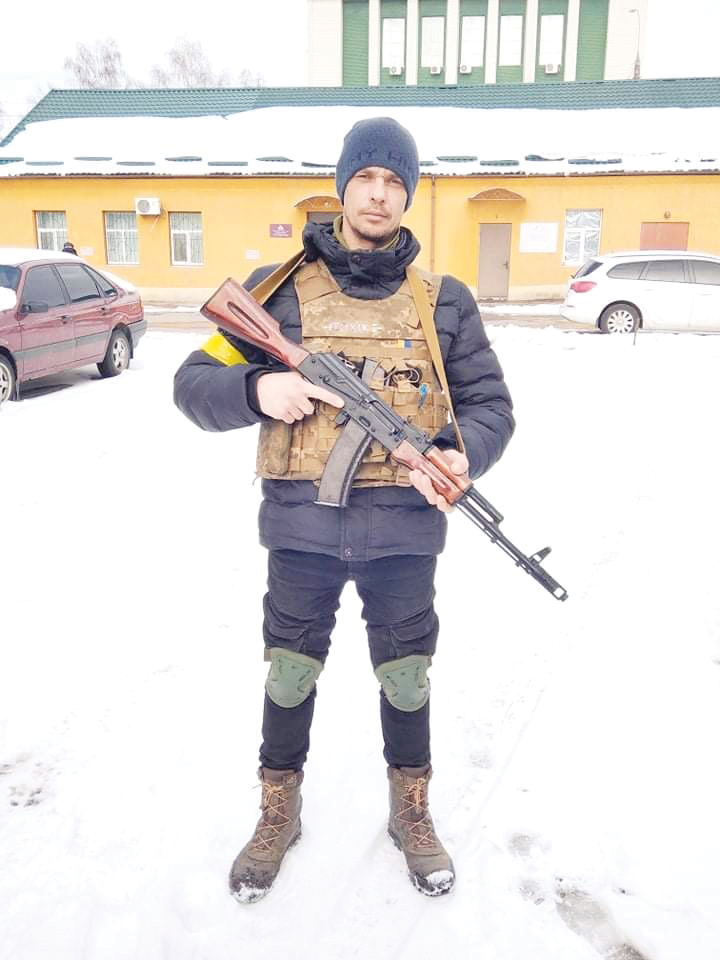 "So that makes them more, not more hopeful, but more sure that they maybe will win the war."
Braginsky talks of "the inhumane terror" of the Russian army. "They deliberately bomb civilian quarters, they deliberately bomb hospitals, and they deliberately bomb people who try to escape," she says. "My niece is with my mom, yes. They tried to evacuate her, but they were too afraid that something would happen, so they decided now it's safer in mom's basement than to travel on open roads.
"My mom cannot escape and will not do so because she has sons fighting there. But people try at least to take little kids out of cities under heavy bombings. And Russians just shoot. They don't let them leave. It's terrifying for civilians."
With a heavy sigh, Braginsky says she tries to contact her brothers every four hours.
"It is very stressful because sometimes they turn off their phones because their commanding officers tell them to turn off the phones because of geolocation and signals when they go to do something. And that is probably the scariest time, when I cannot reach them."
She says she talks to her older brother more often.
"His unit captures Russian soldiers a lot. They do destroy their tanks. They do destroy their gasoline carriers. And he says that people are willing to fight and stand for their land. It is terrifying but we will defend our land. The only thing they cannot control is airstrikes."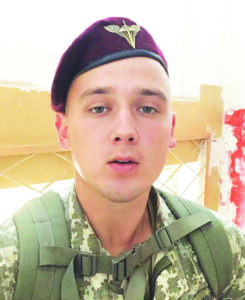 At first, her younger brother was stuck in Harkiv, surrounded by Russians and under bomb attacks.
"He was helping the territorial defense guys, they were clearing rubble, trying to get people from under the bombed houses," she says.
"Once, the bomb detonated very close to him. He said he lost hearing in one ear. But he survived. No other damage to him."
Braginsky says she is terrified that she will miss bad news.
"The phone is always with me, and we try to get in touch every four hours. Sometimes my mom answers with only one word, like, 'Still alive,' because I guess she doesn't have the strength to keep a conversation. Sometimes we speak and I can get a better picture of what's going on there: Does she still have food? Does she still have medicine? Does she still have electric power or water?
"But she is tired. And I am very tired. It's very hard to focus on everyday life. And I think my kids start to feel, it's not neglect. It's I don't have any energy to do everyday tasks. It's just stress."
On March 22, Braginsky's husband, Michael, tells The Observer they have decided to try and get their niece Polina out of Ukraine to live with them for now.
"She will be brought to the border, God willing, by her mother, who has to return to take care of her elderly parents," he says, though there is no evacuation route out of Sumy right now. "I have cousins in Europe who will take care of the girl initially, since getting her to safety is clearly the first priority."
The next step, he says, would be to bring Polina here, since they are her closest relatives outside of Ukraine.
"And that step proves to be very difficult, because there is no way to get an entry visa or temporary permission to enter for her. The U.S. government, in its infinite wisdom, doesn't consider nieces as close relatives. There are no exceptions whatsoever for emergencies. At the moment, we are writing to both Ohio senators, and entertaining plans, for instance, to fly the girl to Mexico and show up at the border."
Jewish Federation Development Director Lidia Zambilovici says she is impressed by the "unbelievable" way her native Moldovans are assisting Ukrainians from across the border with rescue and relief.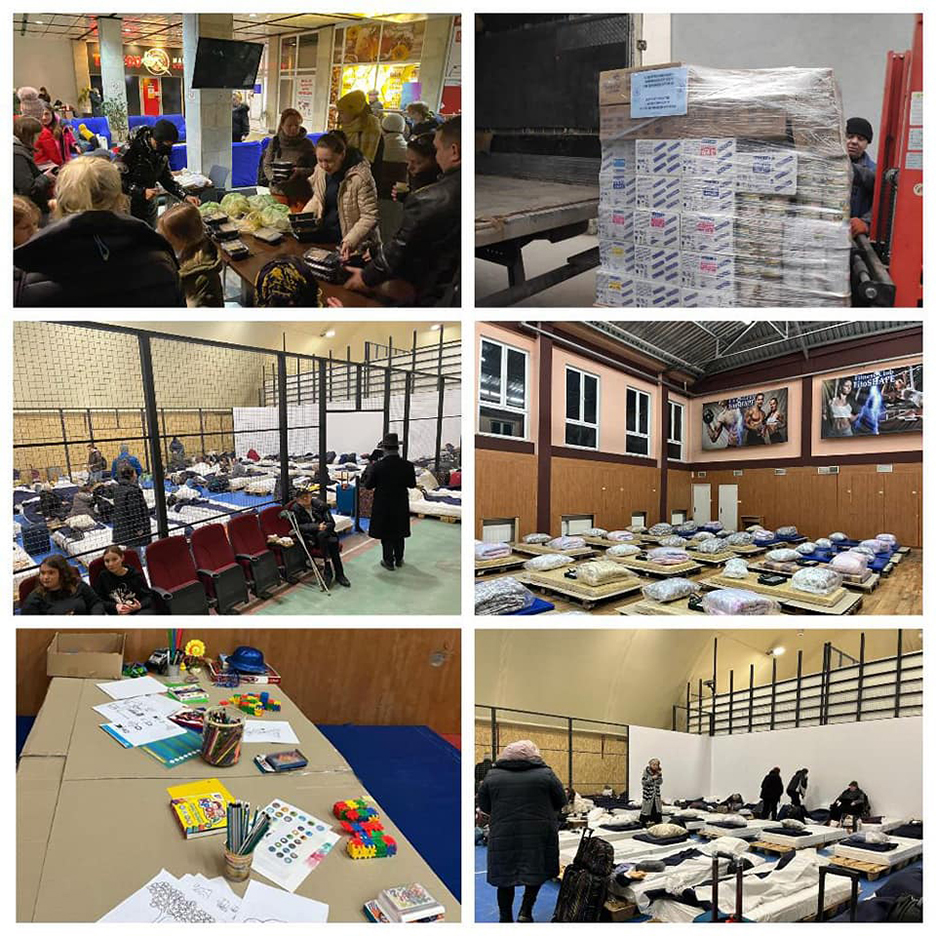 "Per the information I have now, we are talking about three million Ukrainians who are refugees," she says. "We are talking about 300,000 to 320,000 refugees who are in Moldova. We are talking about a population in Moldova of three and a half, four million people accommodating 300,000-plus refugees in one of the poorest countries in Europe, with very low salaries and level of life, accommodating Ukrainians, feeding as much as they can, opening their houses. The first four days (of the invasion of Ukraine), they were driving to pick up people from the borders, the refugees, the mamas and kids, when they were able to get out.
"And Moldovans have been picking them up, bringing them into the villages, bringing them into their houses. We're not talking about a country that has housing like here. They don't have houses. Most of them do have apartments, and they're much smaller apartments than we're used to here."
Zambilovici's friend, Aliona Grossu, is the executive director of the Jewish Community of Moldova, which provides services for the nation's approximately 20,000 Jews. "She tells me they are sleeping three or four hours a day if they're lucky," Zambilovici says of Grossu's staff and volunteers. "They have converted the whole JCC in Chișinău to a shelter: the sports facility, the theatre, the downstairs. In the yard, they are distributing the humanitarian aid. They are helping people to get the opportunity to go to Israel who have the right to make aliyah."
Jewish Federation raises $50,000 for Ukraine relief
Dayton's Jewish community has contributed more than $50,000 toward the Jewish Federations of North America's Ukraine relief campaign. Jewish Federations have raised $25 million to assist the estimated 200,000 Jews affected by the Russian invasion.
That money has been allocated to efforts undertaken by The Jewish Agency for Israel, The American Jewish Joint Distribution Committee, World ORT, United Hatzalah, Hillel International, Nefesh B'Nefesh, HIAS, Israel Trauma Coalition, Hadassah Medical Organization, Chabad, and Shma Yisrael.
Immediate and short-term needs include: to help people make aliyah to Israel, secure the local community and its institutions, maintain critical welfare services, assist internally displaced people in multiple locations, launch an emergency hotline, secure temporary housing for people in transit, purchase satellite phones to maintain communications across the region, secure five Jewish schools, and train staff to manage crisis needs.
To make your contribution, click here.
To read the complete April 2022 Dayton Jewish Observer, click here.