Obituaries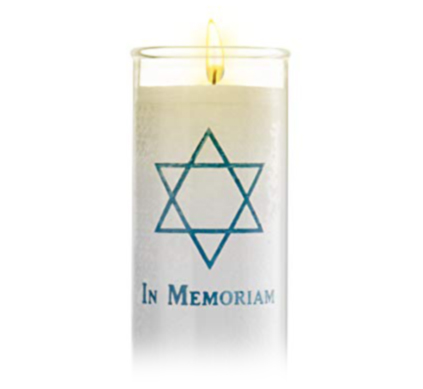 Rochelle "Shelly" Charles, of Kettering. On March 28, Mrs. Charles, loving wife and mother of two boys, passed away peacefully in her home at the age of 96, with her loving children by her side. Mrs. Charles was born on April 14, 1924 in Dayton to Philip and Thelma Sokol. She received a political science degree from Smith College in 1946, where she began a life continuously expanding her knowledge and interests in the arts, history, literature, and theatre. On June 10, 1945, she married Leland Charles, a native of New York City. Eventually settling in Dayton, they raised two beloved sons, Kenneth and Donald.
To know Mrs. Charles was to know she was passionate about many things; however, lifelong learning, volunteering, philanthropy, and family topped her list. In addition to being a voracious reader, she satisfied her thirst for knowledge by taking art history classes at Wright State University and by attending hundreds of plays and performances by the Dayton Philharmonic, Dayton Art Institute, the Loft Theatre, and the Dayton Ballet. She also enjoyed her lifelong membership in the Woman's Literary Club of Dayton.
Selflessly volunteering her time to several meaningful organizations brought Mrs. Charles immense pleasure and joy. She cherished being a docent at the Dayton Art Institute and enjoyed her time volunteering at the Book Loft, a benefactor of Planned Parenthood. She also made the time to write children's plays for the Dayton Philharmonic, to work with children's remedial reading programs, and to sponsor other local organizations needing assistance. She was a lifetime member of Beth Abraham, of which her father was a founding member, and Temple Israel of Dayton.
For Mrs. Charles, time spent with family was paramount. She was a dedicated, loving daughter, wife, mother, and grandmother, who loved openly and with her whole heart. With her innate giving nature, she taught us the importance of taking care of family with unconditional love. She was incredibly kind, spirited, and intelligent, with a wonderful sense of humor that put one at ease in her presence. She smiled easily and taught family members they were never too old to learn something new, the thrill and excitement that traveling the world could bring, and even (to a few) how to whistle.
To many she loved, Mrs. Charles clipped and mailed newspaper articles related to topics impacting their lives. Opening a letter to find another clipping made family members smile, happy in the knowledge that regardless of the path they chose, she always was interested in them, wanted the best for them, and simply loved them. She instilled a love of the arts in her children and grandchildren, and if they wanted to discuss the theatre, the ballet, museums, art or literature, Mrs. Charles was the one to call — but never during Jeopardy!
Mrs. Charles was preceded in death by the love of her life, Leland, her husband of 52 years, as well as her beloved parents, Philip and Thelma Sokol, and her brother and his wife, Boris and Kay Sokol. She is survived by her sons, Donald and Kenneth (Sheila) Charles, her grandchildren Philip (Erika) Charles, Marc (Jana) Charles and Heather (Dan) Basta, and her great-grandsons Edward Charles and Bennett Basta, as well as her nephews and nieces Larry (Martha) Sokol, Nora (Bob) Newsock, and Amy (Adam) Oakley. Interment was at Beth Abraham Cemetery. Donations may be made in her memory to Dayton Children's Hospital, One Children's Plaza, Dayton, OH 45404-1815, childrensdayton.org.
Rabbi Michael J. Cook, Ph.D., age 79 of Cincinnati, passed away on March 30. He was the beloved husband of Rabbi Judy Chessin; devoted father of David (Helen) Cook, Ben (Iris Rosenstein) Cook, Maia Cook (Ted Crosson), Brett (Liora) Chessin and Chad Chessin; dear brother of Joel (Chris) Cook; loving grandfather of Sage, Isaac, Clara, and Jesse Cook, and Parker Chessin. Rabbi Cook was the Sol and Arlene Bronstein Professor of Judeo-Christian Studies at Hebrew Union College-Jewish Institute of Religion (Cincinnati) and the only rabbi in North America with a full professorial chair in New Testament. He authored Modern Jews Engage the New Testament, a book intended to help Jews navigate a predominantly Christian culture and contribute to enhanced Judeo-Christian understanding. His legacy will endure through the countless rabbinical and lay students he taught in his 45 years of instruction. Memorial contributions may be made to Hebrew Union College-Jewish Institute of Religion (Cincinnati) or Temple Beth Or (Dayton).
Ellen A. Elovitz, 68, died March 30 in Columbus. Mrs. Elovitz is survived by her children, son Lawrence Elovitz, daughter Abbie (Jerry) Ames, and grandson Max Israel Ames, all of Columbus; sisters Marilyn (Alan) Moscowitz of Dayton and Phyllis Michelson of Raleigh-Durham, N.C.; loving nieces, nephews, and dear friends. Her parents and son, Mark Elovitz, preceded her in death.
Mrs. Elovitz was born in Pittsburgh on Aug. 5, 1952 to Joan (Youngheart) and Howard Azen. She moved to Dayton in 1979 when her former husband, Alan Elovitz, became president of Dayton Mattress, the Youngheart family business. Mrs. Elovitz quickly became known as the ultimate hostess. She had a unique talent for cooking, baking, entertaining, and hosting holiday meals and gatherings.
Mrs. Elovitz left her job as a dental assistant to focus on raising her three children. An approachable and enormously caring mother with a never-ending sense of humor, the Elovitz home became the gathering place for her children's friends.
Her creativity and crafting skills were known to friends and acquaintances who turned to Mrs. Elovitz for advice on decorating and event planning. She generously created elaborate welcome baskets for special occasions like weddings and Bar/Bat Mitzvahs. Mrs. Elovitz took great pleasure in making people's events special. Mrs. Elovitz adored her baby grandson, Max, and showered him with clothes and gifts. Max's parents, aunts, and uncles will make sure he knows how much his Mimi loved him. Donations may be made to the American Cancer Society, the V Foundation for Cancer Research, or the Jewish Federation of Greater Dayton.
Beatrice Harris, 94, of Augusta, Ga. and formerly of Dayton, died peacefully on March 27. A devoted wife, mother, grandmother, and great-grandmother, Mrs. Harris was preceded in death by her parents, Anna and Solomon Eisner of Brooklyn; her husband, Aaron M. (Rick) Harris of Dayton; her son, Stephen Harris of Dayton; and her sister, Marilyn Pell of Los Angeles.
Mrs. Harris was born in Brooklyn to immigrant parents. She excelled in school and completed high school at age 16. Although she would have liked to further her education, she had to go to work to support her mother when her father passed away at an early age. Mrs. Harris took a job in New York City in the furrier business and soon was promoted to a managerial position. She enjoyed working but soon met a tall, handsome young man who had just returned from World War II. They were married in 1950 and continued living in Brooklyn. They started a family and in 1956 had an opportunity to move to the Midwest. Mr. Harris' job was to last four years, but they fell in love with Dayton and made it their permanent home. In 1962, Mr. Harris founded Rixan Associates and Mrs. Harris became the chief financial officer.
Mrs. Harris never met a stranger. She took a genuine interest in others. She not only loved her family, but she also loved her many, many friends who became her Dayton family. She enjoyed golf, tennis, bridge, mah jongg, movies, live theatre, and she was an excellent cook. She was extremely generous. It was not uncommon for her to perform random acts of kindness. She was a member of Temple Israel and Meadowbrook County Club.
Mrs. Harris is survived by her daughter, Joan H. Steinberg (Stephen) of Augusta, Ga.; her daughter-in-law, Deborah Harris of Dayton; her grandson, Andrew D. Steinberg (Ann) of San Francisco; her granddaughter, Amanda Harris Cole (David) of Moreland Hills, Ohio; her grandson, Alexander A. Harris (Alexandra) of Lakewood, Ohio; and her great-grandchildren, Charlie Cole, Emmitt Lee Steinberg, and Senna Cole. Donations may be made to Temple Israel, 130 Riverside Dr., Dayton, OH 45405, or a charity of your choice.
Robbin M. Rittner-Heir, age 67 of Dayton, passed away April 16. Mrs. Rittner-Heir was preceded in death by her parents, Conrad and Jeanne Rittner, and brother, Alan Rittner. She is survived by her husband, Stewart Heir, daughter Kelly Heir, and brother, David Rittner. Mrs. Rittner-Heir spent most of her life in Dayton and attended Beth Jacob Congregation. She graduated from Ohio University in Athens, which is where she met her husband, Stewart, and received her Bachelor of Science degree in journalism. Interment was at Beth Jacob Cemetery. Donations in Mrs. Rittner-Heir's memory may be made to The Foodbank Inc., 56 Armor Place, Dayton, OH 45417, online at thefoodbankdayton.org, or to The Tenth Life Cat Rescue, P.O. Box 178 Alpha, OH 45301, online at thetenthlife.org.
Rhoda (Gaffin) Ryan of Gahanna, Ohio passed away on April 8 from complications due to cancer. She is survived by her husband of 46 years, Terry Ryan; children, Melanie Ryan (Tony Sherer) and Sara (Robert) Ryan Lawrence; and grandchildren, Jackson and Marc Lawrence. Mrs. Ryan is also survived by her sister, Harriet (Michael) Massimini of Cincinnati; along with nephews, nieces, and many cousins. Born on Jan. 2, 1951 to Lena (Dworkin) and Max Gaffin in Dayton, Mrs. Ryan grew up in the Dayton area and attended Trotwood Madison High School. She went on to attend The Ohio State University, where she earned a B.S. in home economics. Mrs. Ryan taught for over 30 years with the Franklin County Board of DD as an early childhood educator at the Johnstown Road ECE. She found great joy being involved in her children's and grandchildren's activities. An avid OSU Buckeyes fan, Mr. and Mrs. Ryan spent the last several years attending OSU home football games and traveling to bowl games. Interment was at Beth Abraham Cemetery. The family asks that donations be made in her memory to the American Cancer Society.
To read the complete May 2021 Dayton Jewish Observer, click here.