Telling their own stories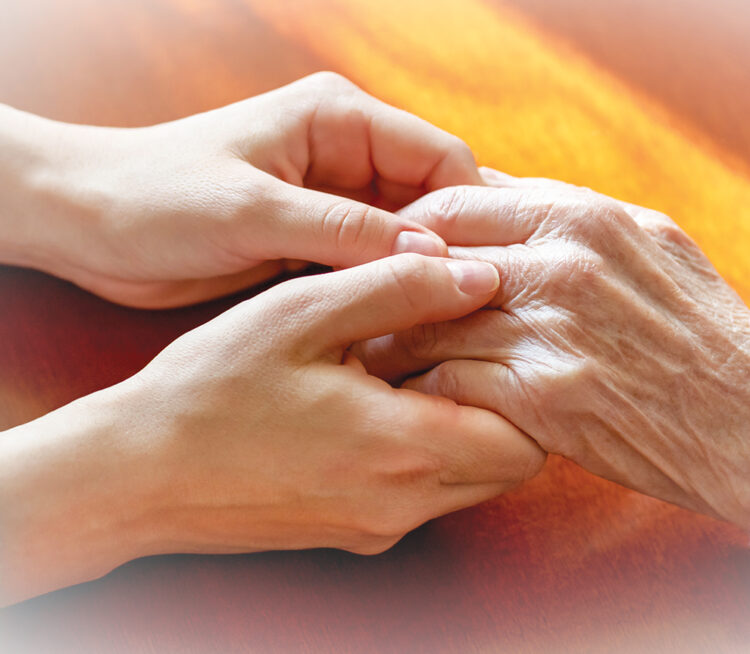 Through SlidingDors, children of Holocaust survivors learn skills to keep remembrance alive
By Marshall Weiss, The Dayton Jewish Observer
Their parents didn't talk about it when they were growing up. The children of Holocaust survivors didn't talk about it with each other, either.
Now, with markedly fewer Holocaust survivors each Yom Hashoah, an international program of the Jewish Agency for Israel is preparing second-generation survivors to become the messengers.
SlidingDors: Voices of the Second Generation is a project of the Jewish Agency's Partnership2Gether Western Galilee Central Area Consortium. Through it, Dayton and 15 other communities in the central United States are partnered on programs that link them to each other, Israel's Western Galilee, and Budapest, Hungary.
"This isn't easy," Melinda Doner says. "I could talk for days about their stories," she says of her parents, Renate and the late Charles Frydman.
"Right now, I'm writing something that's really more about my legacy: this is who I am, and because of them, and what I hope to pass down."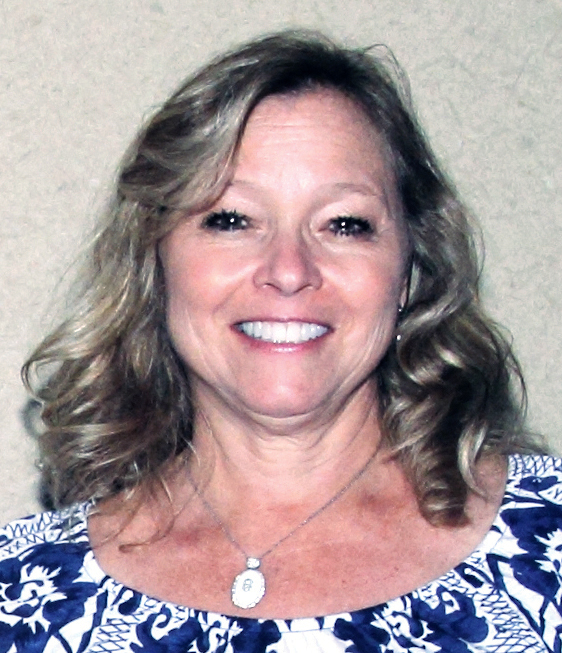 Doner and five other "second gens" from Dayton participate in SlidingDors, which has met each month since October for international Zoom meetings.
Dayton second gens also meet each month via Zoom sessions facilitated by Dayton JCRC Director Marcy L. Paul.
"Our Holocaust survivors are dying. Our objective is to keep their stories alive but to also focus on the next generation because their stories need to be told as well: how they've lived their lives, the impact of their parents' stories on their own lives, and what legacy they want to share," Paul says.
Helene Gordon, whose late father, Maurice Gordon, was a survivor, says she finds meaning in the international breakout sessions with six second gens in each group.
"We share our parents' stories, but it's also, how did it affect our Judaism? How was growing up in that kind of house such a part of it?"
Gordon recalls that her father had only one photograph of his family from before the Holocaust.
"Growing up, my Dad was so obsessed with having (family) pictures on the dining room wall. If you got on his wall, you were somebody. He never got enough pictures of his kids. He never got enough pictures of his grandsons."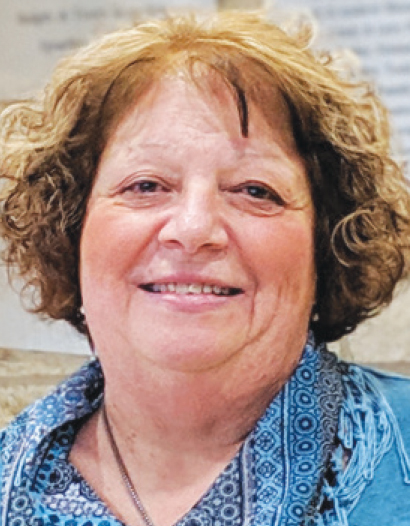 Food didn't go to waste in the Gordon household, Helene remembers.
"He didn't care what we ate, but oh my God, if we left something on our plate, it was the worst. And you appreciate your ability to go to Hebrew school because he didn't have that freedom."
Gordon's father also made sure the whole family was together to celebrate the holidays, even if it wasn't on the right date.
"We could be at Passover a week later — we've done this," Gordon said. "We all couldn't get together, so we'd do it a week later. The Gordons are known not to celebrate holidays on the right day, because, as long as we can be together."
Scott Segalewitz, son of survivor Ira Segalewitz, notes the connection between Passover and the SlidingDors project.
"We have an obligation to tell the story (of the Holocaust) so that it doesn't happen again, like we keep retelling the story of Passover," he says.
"The way I explained it to our local SlidingDors group is that I see it as when we come to (the) Passover (Seder) and the Ballad of the Four Sons. It's really close to my family because we are four boys and we sing the ballad every year, and my Dad has it memorized.
"But one of the interpretations that I was taught years ago is that the ballad represents the four generations removed from an atrocity. When we're looking at the Jews leaving Egypt, the first generation removed wants to know everything about it: why did this happen? Tell me everything we need to know. The second generation removed tends to be angry about things: how could they have done this to us? The third generation isn't quite sure what to ask: something happened but it's so far in history it's not even on my radar.
"And when I look at that, I see the first gen Holocaust survivors, there are not a lot left. And so, it's our job to continue to tell the story: to tell these stories so that we don't get to a point where history repeats itself because we don't continue talking about it."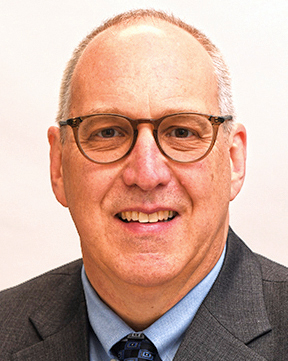 The SlidingDors project originated with the Budapest Partnership2Gether contingent. The grandchildren of Holocaust survivors there wanted to know more from their parents about what happened. Because of the ravages of Communist rule after World War II, these young adults were only just finding out they were Jewish.
SlidingDors marks the first time Doner, Gordon, and Segalewitz have participated in a program specifically for children of Holocaust survivors. They say that before this program, they hadn't talked with other second gens even informally about what it's been like to be the child of survivors.
"It's such a massive topic that no one really wants to sit down and dissect and talk about," Doner says.
As an adult, she transcribed tapes of her late father talking about his experiences for a book her mother published. But as a child, Doner says she never asked him about it.
"You just assume he's not telling us because it's so horrible, that it hurt too much."
As adults, these second gens heard their parents share their stories of survival when grandchildren asked them questions for school projects, when they spoke at their grandchildren's schools, and when they expanded their speaking engagements from there. Though difficult, these survivors ultimately decided they had an obligation to share their stories.
The SlidingDors second gens are now working on photovoice presentations, which JCRC Director Marcy L. Paul describes as "a method of understanding that brings individual stories to a community for collective learning. Each participant takes or shares a photograph and written story that illustrates their own life as a second gen."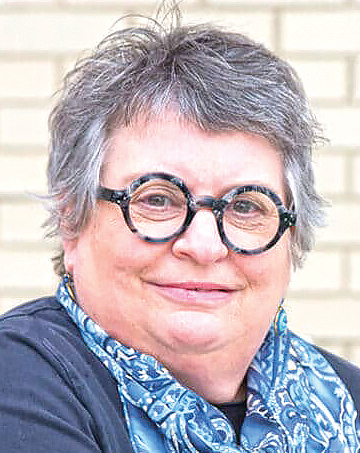 The focus of Scott's is a wooden box his father constructed during vocational training at a DP camp in Hallein, Austria, along with its contents.
"When I was putting that together as my story," Segalewitz says, "I looked at it and said, Dad learned so many vocational things, and when we were growing up, he was the kind of person that if something's broken, you wouldn't call somebody to fix it — let's fix it ourselves. I think a lot of that came from what he learned in the DP camp. And as we continue to grow up now, I've been doing the same thing. Doing this story helped me see that."
On the first international session, Segalewitz learned that the parents of two other second gens were at the same DP camp as his father.
"I think we're going to find, as we continue to talk about this, more similarities and more connections to our parents," he says. "I know Dad wants to find people that were from his town and people from the DP camp."
Doner's photovoice presentation is a work in progress.
"It's just the strength from both sides of my family, the determination and strength and perseverance: those things that they've instilled in us," she says. "I don't have one clear-cut thing."
"My biggest thing looking back," Doner says, "is why didn't I talk to my Dad? Why did I not push him to talk about it? I just thought he would have these horrible memories. When he did talk, he only talked about his mother cooking and having memories of his sisters and such. So we left it at that.
"But looking back, I'm sorry that I didn't sit down and say, 'I want to hear from you.' And if I listen to the tapes — we're fortunate to have those tapes of his story — but I can't do it now, I can't. It's too hard. Because I can't ask him questions. That's gone. I have to take it as it is. I now know more because of it, because he did that, thankfully. But gosh. Looking back, I wish I had that time again. I wish I had known to ask the questions of him in a way that he could tell me, and I could then relate to more than just what I took at the surface."
SlidingDors has its own private Facebook group where members share their stories; it includes an interactive map for second gens to document their parents' journeys.
"I've been blown away by this program," Paul says. "There are so many stories, so much we are learning about ourselves and others. We encourage more second gens to get involved. People are staying in touch with each other internationally and domestically."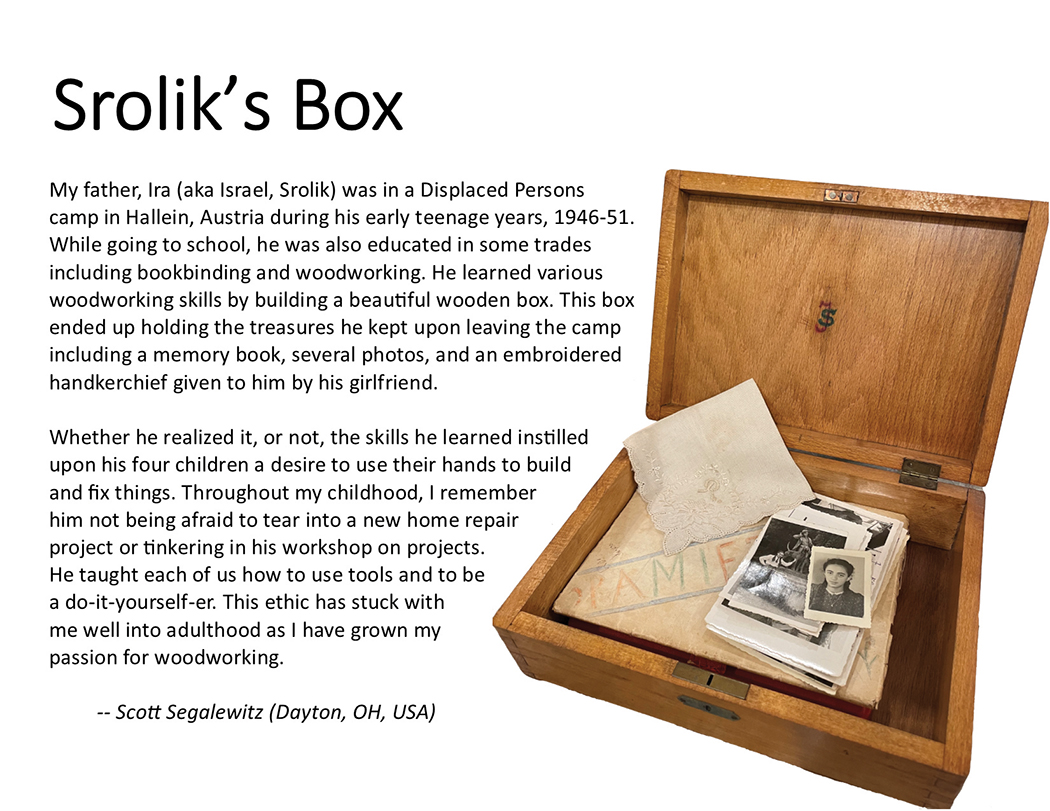 To read the complete April 2021 Dayton Jewish Observer, click here.