Theodore Bikel's widow keeps his legacy of social justice, Jewish folk culture alive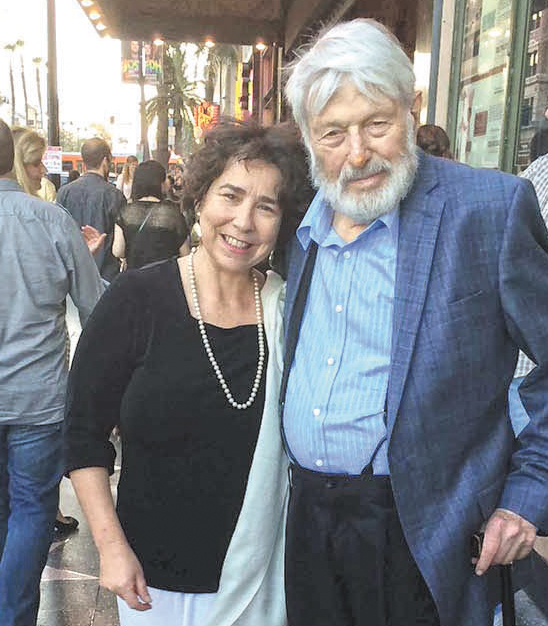 Temple Israel hosts Aimee Ginsburg Bikel reading children's book based on her husband's childhood
An interview by Jonathan Kirsch, Los Angeles Jewish Journal
Theodore Bikel's The City of Light — published in December — is based on a short story by Theodore Bikel, but the book's author is his widow, Aimee Ginsburg Bikel. Born in Los Angeles, raised in Israel, and long based in India as a foreign correspondent for Israel's largest newspaper, Yedioth Ahronoth, she met and married Bikel while visiting Los Angeles. She is the founder and director of the Theodore Bikel Legacy Project, which supports projects that "strengthen and support the values close to Theo's heart: social justice and Jewish folk culture."
Bikel will read her children's book about her husband's childhood and lead a discussion at 1:30 p.m., Tuesday, March 10 at Temple Israel.
What aspect of Theodore Bikel's long and varied career was most important to him? How would he want to be remembered — as an actor, as a singer or perhaps as an activist?
Theo would always say 'that is like asking me to choose between my children!' It is unusual for someone to put so much energy and attention into so many separate careers, but all of these careers were important to him. He certainly started out, as a young man, intending to become an actor, and he did. His singing career was something that happened by accident, after he was discovered by Jac Holzman at Elektra Records. He had always loved to sing his folk songs but did not intend to do that professionally. And he would not have been able to look at himself in the mirror if he were not an activist.
The publisher suggests that Theodore Bikel's The City of Light is appropriate for readers who are 10 and older. The story you tell about the events leading up to the Holocaust are certainly child-safe, but what do you want your younger readers to learn about that tragic history?
I like to say that the book is appropriate for readers "from 10 to 120." I've spoken with fifth-graders and sixth-graders, and the conversation mostly comes back to the fact that bigotry is alive and strong in our world. It's one of the saddest parts of human experience but it's real. While we want our children to spend most of their days and most of their thoughts on feeling good and feeling safe, they are certainly old enough to know that people behave in ways that are unkind and unfair, and that sometimes there are negative consequences, not only for an individual but for a whole society.
Most of them have experienced these things themselves, in one way or another. I talk with the kids about our job to stand guard; and where we see injustice, when we see people behaving badly toward each, we have the obligation to speak up. We talk about our need to remember, even when it's hard, that all people are our brothers and our sisters. I think it is not too early to have these conversations at that age.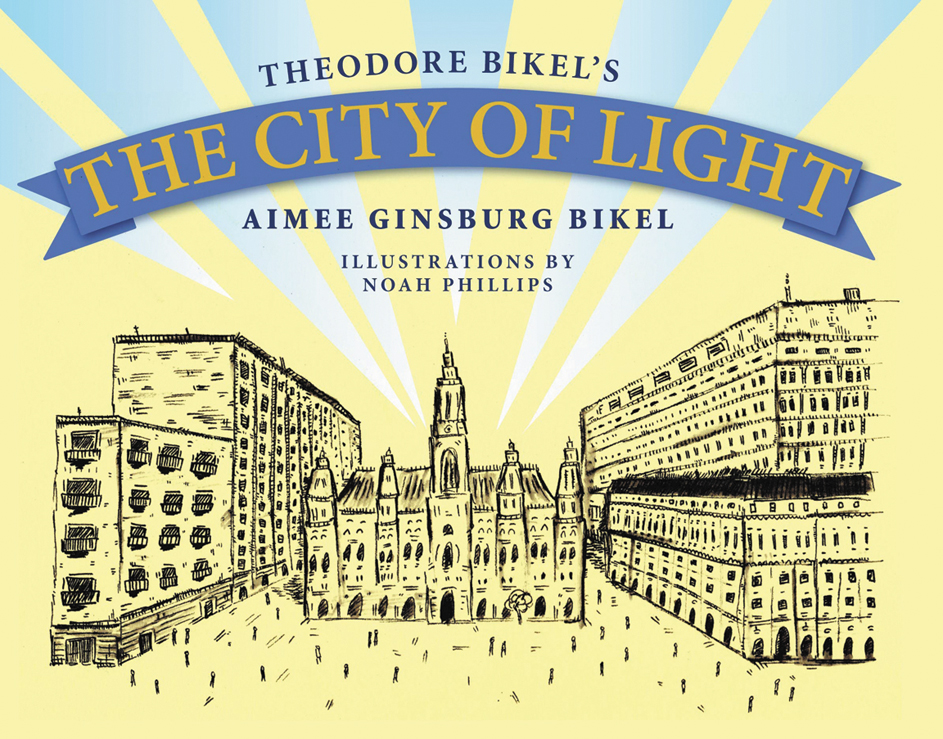 I am also happy for children to hear an intimate account of what it means to be a refugee. I want them to know that a refugee is someone who, a minute before becoming a refugee, was probably a happy child having a happy life, and suddenly, overnight, for reasons as unfathomable as those in City of Light, their world became a hostile world and they had to flee. When the children, when all of us, look at a refugee, that's what we should see.
Finally, we are all concerned that the Holocaust is quickly being forgotten. This book does not detail the horrific facts, but the Holocaust not only happened, it happened to our own parents or grandparents or great-grandparents, and we want our children to know of those experiences so they can honor their ancestors, respect them for what they have been through, and learn from history.
Although the book recalls some of the darkest moments in Theo's life, you tell a tale that is ultimately redemptive. You write in the book that he was "full of goodness and joy," that he "loved being Jewish and worked hard to make this world a better place for all people everywhere." How did he manage to be so optimistic despite his experiences in childhood?
Theo was very much an optimist, and he really was full of joy. But that does not mean I did not find him, many a night, in the middle of the night, sitting by his computer, reading Berthold Brecht and listening to socialist songs, weeping away at the plight of the people of the world. As his life drew to a close, he would weep in heartbreak that despite all of his activism, the world was not fixed and did not turn out the way he had hoped it would.
Usually, I was able to remind him that we are in a better place because of his and many others' activism. I reminded him that, for example, the marches in the South for civil rights — he had been arrested at one of them — helped put President Obama in the White House.
He lived long enough to see Israel change in some profound and unsettling ways. What did he make of the contrast between Israel in its pioneering days and Israel today?
Theo's love for Israel was unconditional the way one loves a family member. The strength of his love was never shaken. He often quoted the saying "America right or wrong," pointing out that when it's right, it's right, but when it's wrong, it's to be made right. He used the same phrase about Israel. He was a true lover of Israel, and to him that included caring to the depth of his being that Israel should be the just country it was meant to be.
Theo suffered greatly over the occupation, over the plight of the Palestinians, the children of Gaza, and the deterioration of civil society in Israel. The last article he contributed to the Jewish Journal, shortly before he passed away (in 2015), expressed those heartfelt concerns.
What is the work of the Theodore Bikel Legacy Project?
We are using Theo's artistic voice in service of tikun olam (repair of the world). We continue to publish his words and his songs, and we created a short documentary film that we show at venues all over America. His archives have been curated and will soon be available for viewing at UCLA. We also engage in civic events, such as a fundraising concert for an Israeli organization that treats Syrian children, and a large event, including the mayor, Garcetti, and 45 faith leaders from the many religions represented in LA, against the desecration of Jewish cemeteries in Philadelphia.
At the event, at Mt. Sinai Cemetery and in the presence of our ancestors, we declared Los Angeles to be a city of brotherly and sisterly love, and that everyone's sacred place is sacred to all of us, to defend and to respect. And we're still not finished! It's quite incredible: when I talk to audiences about Theo, anywhere I go, in every city and in any venue, half the audience members have their very own Theodore Bikel story.
Temple Israel presents Aimee Ginsburg Bikel reading and discussing Theodore Bikel's The City of Light at 1:30 p.m. Tuesday, March 10, 130 Riverside Dr., Dayton. The cost is $5 per person. Books will be available for purchase for $16. For more information, call Temple Israel at 937-496-0050.
To read the complete March 2020 Dayton Jewish Observer, click here.