Three incidents of hate vandalism reported in Tipp City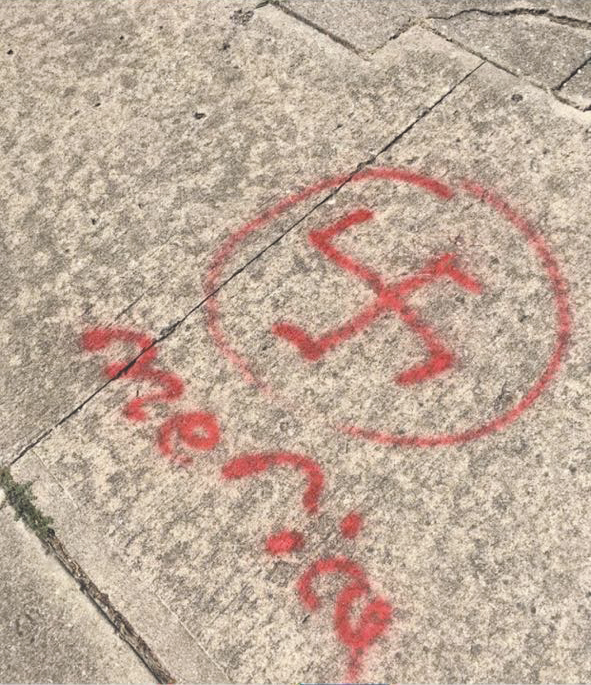 By Marshall Weiss, The Observer
Over Aug. 4 and 5, the Tipp City Police Department received three reports of hate vandalism — including three swastikas — spray-painted on sidewalks along Plum Street and on a CSX Corp. railroad electric box.
According to police reports, a swastika with a circle around it and "merica" underneath it was found Aug. 4 spray-painted in red on the sidewalk next to a church building at 203 N. Fourth St.
Tipp City police also received a report the same day that a CSX Corp. railroad electric box was spray-painted in red with the words "White Lives Matter" and that another swastika was drawn in red spray paint on a sidewalk near the intersection of Plum and Sixth Street. And on Aug. 5, Tipp police received a report of another swastika in red spray paint on the entrance/exit of an alleyway near 424 Plum St., a private residence.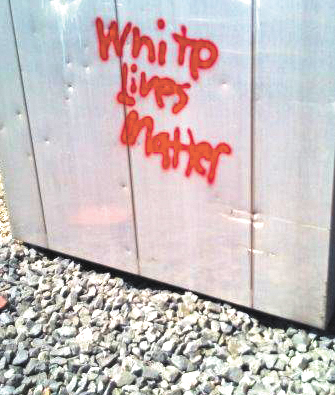 Tipp City Police Detective Sgt. Christopher Graham told The Observer there are no leads or suspects. He confirmed the cases appear to be related.
Graham and Tipp City Chief of Police Eric Burris have decided not to post information and images about the incident at the department's Facebook page at this time, so they can investigate the vandalism without potentially attracting copycats.
"We've had some success in putting them (criminal incidents) up on our Facebook page and getting the word out," Graham said. "People who we didn't know otherwise had cameras in the area, they might be able to point us in the right direction. The downside of that obviously is that it certainly publicizes an event that we may get copycats out of. So it's a double-edged sword. It is in no way to mean that we minimize this or don't take it seriously. I'll be on top of this case."
According to the ADL, reported antisemitic incidents increased in Ohio by 20 percent in 2018 from the previous year, up 31 cases from 26 cases. Tipp City is 15 miles north of Dayton.
To read the complete September 2019 Dayton Jewish Observer, click here.