Obituaries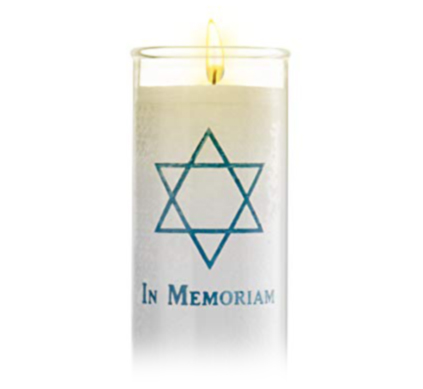 Franklin T. Cohn, age 85 of Dayton, passed away July 23. Mr. Cohn was a proud veteran of the United States Marine Corps and was instrumental in the building of the Korean War Veterans Memorial. He was a very accomplished athlete in many sports and was still competing. He was a man of great integrity. Mr. Cohn was preceded in death by his parents, Tucker and Minette Cohn, and his sister, Cynthia Cohn Sandler. He is survived by his devoted wife, Natalie Rudin Cohn, son Dr. Gregory D. (Melissa) Cohn of New York, daughter, Shari L. Cohn of Scottsdale; two grandchildren, Maxwell G. and Amanda M. Cohn; sisters-in-law and brothers-in-law Sondra and David Mack, Jeffrey Rudin and Vivian Pearlman, and Dr. Joseph Sandler, many nieces and nephews. Interment was at Riverview Cemetery. Memorial contributions may be made to the charity of your choice. Semper Fi.
Steven M. Schoemann, age 74 of Tipp City, passed away July 27 at his residence. Mr. Schoemann was born in Dayton Feb. 16, 1944 to the late Max and Meta Schoemann. He is survived by his loving wife of 41 years, Sandra (Recht); sister, Carol Friedman; niece, Elana and Andre Carnevale; nephews, Aaron and Kristi Friedman, Reuben Friedman and Teresa and their families; cousin, Martin and Joan Holzinger and their daughters, Debra and Kevin Mattis and their children, and Laura and Mike Levin; Mrs. Schoemann's family, Mr. Schoemann's sister-in-law, Linda Recht; nieces and nephews, Stacey Recht and Philip von Zweck, Melissa Recht and Brian Boyd, Leah Recht and Ben Rockwell and their families. Mr. Schoemann was preceded in death by his brothers-in-law, Philip Friedman and Barry Recht. Mr. Schoemann was a teacher for over 35 years having retired from Dayton Public Schools and Lehman Catholic High School in Sidney. He loved working with children either in the classroom, coaching, or officiating track or cross country meets. He was a writer who never got published, and a U.S. Army Veteran of the Vietnam War, serving from 1967 to 1969. Mr. Schoemann was a member of the Dayton Amateur Radio Club (N8NRE), Western Ohio Woodworkers, Beth Abraham Synagogue, Writing Club, Lunch Bunch and Coffee Club. He was a fun-loving guy who could make a quip as quickly as snapping a finger. Interment was at Beth Abraham Cemetery. Memorial contributions may be made to the charity of your choice in Mr. Schoemann's memory.
To read the complete September 2019 Dayton Jewish Observer, click here.