Kvelling Corner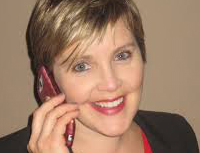 With Rachel Haug Gilbert, The Dayton Jewish Observer
Natalie Davis, a graduate of UC Berkeley, has received her R.N. from Johns Hopkins. She now works in a neonatal unit at a hospital in Los Angeles. Her brother Parker Davis just graduated from Florida State. Their parents are Jill Davis and Daniel Davis. Danny was recently named one of the top three criminal defense attorneys in Los Angeles. Proud father-in-law and grandfather is Martin H. Nizny.
Adam Coy graduated from Illinois Wesleyan University with a bachelor's degree in psychology. He is working with a logistics company in Columbus. Adam is the son of Carol and Tim Coy.
Martin Gottlieb, retired editorial columnist and writer with The Dayton Daily News, has updated his book, Campaigns Don't Count: How the Media Get American Politics All Wrong. Originally published in 2006, Martin's book explores American University political historian Prof. Allan Lichtman's accurate system for predicting presidential election outcomes. The 2017 edition includes chapters on the 2008, 2012, and 2016 presidential elections, and is published by iUniverse. Martin currently serves as advisor to The Dayton Jewish Observer.
Dr. Paul Levy received the 2016 Outstanding Specialty Medicine Physician Award for his dedication and contributions to excellence in medical education. He received the award from Grandview Medical Center, Centers for Osteopathic Research and Education, and Ohio University Heritage College of Osteopathic Medicine.
Franklin T. Cohn won a gold medal in a 10.25-mile cycling race, a gold medal in a 1-mile cycling race, a gold medal in a 5K cycling race, a silver medal in singles tennis, and a gold medal in doubles tennis at the 2017 Senior Olympics in Cincinnati.
Sam Lauber's photograph, Paris Window, is on display and for sale at the Ohio State Fair in Columbus, in the fair's Fine Arts Building. The state fair runs from July 26 to Aug. 6. This is the third of Sam's photographs to be exhibited at the state fair.
Financial advisor Jeff Gilbert earned an Ameriprise Financial career milestone achievement in the company's Circle of Success program. Advisors earn this distinction by achieving years of consistently high performance. Fewer than seven percent of Ameriprise advisors have earned this distinction.
Send your Kvelling items to Rachel Haug Gilbert at kvellingcorner@gmail.com. 
To read the complete August 2017 Dayton Jewish Observer, click here.