Observer wins two first-place Rockower Awards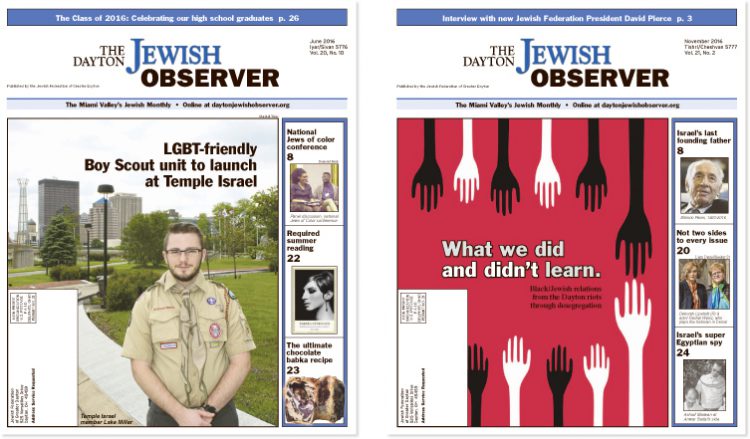 The American Jewish Press Association announced in June that The Dayton Jewish Observer is the recipient of two first-place 2017 Simon Rockower Awards for Excellence in Jewish Journalism.
The three-part series, Black/Jewish relations from the Dayton riots through desegregation, received the award for Journalistic Excellence in American Jewish History; LGBT-friendly Boy Scout unit to launch at Temple Israel received the award for Excellence in Feature Writing. Marshall Weiss, editor and publisher of The Observer, wrote the series and feature.
AJPA is the professional association for English-language Jewish media in North America. This brings the number of first-place Rockower Awards to eight for The Observer since the Jewish Federation established the publication in 1996, and the sixth for Weiss.