Kvelling Corner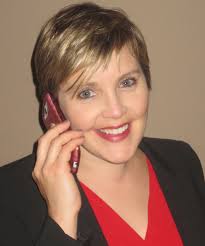 With Rachel Haug Gilbert, The Dayton Jewish Observer
Holocaust survivors Gert and Bob Kahn are extremely proud that after 27 years of extensive research, time, and effort, Bob's memoir, The Hard Road of Dreams: Remembering Not to Forget, has been published by Braughler Books. Bob wrote the book because their children, grandchildren, and others have always asked probing questions about their past. With nearly 800 pages and 475 images, the book is available at Amazon and through the publisher.
Ian Micah Gossett received his bachelor's degree in political science and world politics from St. Leo University in Florida. He'll now pursue his master's degree in security and diplomacy at the University of Tel Aviv. He recently won a tournament for Magic: The Gathering card game in Florida, and was selected to compete in Ireland. Ian is the son of Judy Rosen Gossett of Columbus and the late Randy Gossett.
Jerry Halasz can be heard reading from the Springfield Sun, The Xenia Daily Gazette, and the Fairborn Daily Herald for Goodwill Easter Seals Miami Valley's Radio Reading Service each Tuesday afternoon from 2 to 3 p.m. Radio Reading Service provides audio access to print media for those unable to read on their own. Also on Radio Reading Service every week is Marshall Weiss, with The Jewish News Hour on Sundays at noon and 6 p.m.
Ethan Cohen, a junior at Indiana University, is in Tel Aviv this semester as an intern for the 20th Maccabiah Games in Israel. During his six months there, he's also studying Hebrew and is taking a course at The College of Management Academic Studies in Rishon Letzion. Ethan is the son of Teri and Dan German, and Brad and Tina Cohen.
Send your Kvelling items to Rachel Haug Gilbert at kvellingcorner@gmail.com. 
To read the complete March 2017 Dayton Jewish Observer, click here.