Kvelling Corner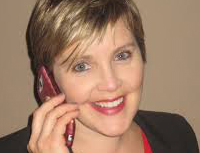 With Rachel Haug Gilbert, The Dayton Jewish Observer
The Wesley Community Center in West Dayton honored Jeffrey Swillinger as one of the Top 10 Most Influential People in the center's 50 years. Jeff has served on the board of directors as well as led the effort to set up its free law clinic a decade ago. The WCC aids families in crisis and need, offering assistance in education, workforce development, health and self-sufficiency.
Staci Harris, a registered nurse since 2005, recently passed her certified pediatric nurse practitioner primary care exam. She'll work in pediatrics at Samaritan Behavioral Health Services.
Dr. Naomi Sandor was recognized by her employer, Mercy Health, for highest patient satisfaction ratings in 2016 for the Springfield Regional Medical Group.
Send your Kvelling items to Rachel Haug Gilbert at kvellingcorner@gmail.com.
To read the complete November 2016 Dayton Jewish Observer, click here.