Kvelling Corner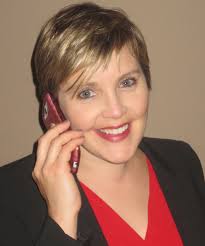 With Rachel Haug Gilbert, The Dayton Jewish Observer
Suzanne and George Vlahos participated in the 2016 Pan-Mass Challenge bike-a-thon through 46 towns across Massachusetts to support the Dana-Farber Cancer Institute. Suzanne, a non-smoker, was diagnosed with Stage 1 lung cancer almost six years ago. After surgery and chemo in 2010, she is now cancer-free. Suzanne and George and their two children relocated to the Boston area in July.
David Pierce, an attorney with Coolidge Wall, was elected vice president of the Dayton Bar Association and president of the Jewish Federation of Greater Dayton.
Steve Markman was elected to a two-year term as Jewish War Veterans' commander for the state of Ohio. Col. Jeff Thau (USAF ret.) takes over for Steve as commander of local JWV Post 587.
Benjamin Char, son of Deb and David Char; and Daniel Kahn, son of Gina and Neil Kahn, competed in the JCC Maccabi Games in Columbus. Daniel won a bronze medal for a two-person golf team event. While Benjamin's team lost all but one of their games over the course of the four-day competition, he enjoyed carrying the Columbus banner during the opening ceremonies, as well as meeting people from Israel, Mexico, Canada, and across the United States. The boys were hosted and housed by Marlene Pavlofsky Miller and David Miller, formerly of Dayton.
Ryan Patterson, son of Dr. Andrew and Jenny Patterson of Omaha, and grandson of Linda and Dennis Patterson, won 12 medals swimming at the JCC Maccabi Games in St. Louis.
Liam MacDonald, 10, competed in the boys 10 and under 100 meter back and 200 meter medley relay events at the Junior Olympic swim competition at Miami University in July. Logan MacDonald, 7, the youngest Junior Olympic qualifier in Dayton Raider team history, competed on the boys 10 and under 200 meter medley relay team. Logan was the top 8 and under team swimmer, finished second in the state of Ohio boys 8 and under 500 meter freestyle event, and received special recognition from U.S.A. and Ohio Swimming earlier this year. Liam is a fifth grader at Smith Elementary School, and Logan is a third grader at Hillel Academy. Parents are Drs. Elizabeth Maimon and Scott MacDonald; grandparents are Marlene and Dr. Henry Maimon.
The Centerville Education Foundation named Dr. David Roer its 2016 Citizen Advocate. A pediatrician, David has served on the Centerville School Board for 22 years and has advocated for student health initiatives.
Chicago's Jewish United Fund has honored Lauren Jacobson Rosenberg as one of its 36 Under 36. Lauren, who celebrated her wedding to Jonah Rosenberg in June, is the director of development at Chicago Jewish Day School and is spearheading its capital campaign.
Josh Lader, executive director at The Heart Institute, was nominated for Ohio Hospital Association Health Care Worker of the Year by Good Samaritan Hospital and Premier Health.
Send your Kvelling items to Rachel Haug Gilbert at kvellingcorner@gmail.com.
To read the complete September 2016 Dayton Jewish Observer, click here.