Kvelling Corner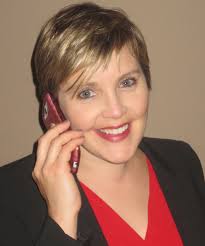 With Rachel Haug Gilbert, The Dayton Jewish Observer
Cameron Kahn received his bachelor's degree in chemistry, magna cum laude, from the University of South Carolina, where he served as president of Alpha Epsilon Delta, organized blood drives and community service projects, and volunteered at the Palmetto Baptist Hospital ER department. Cameron also led a student trip to Nicaragua to provide immunizations to village children. He received the Leadership of Distinction in Community Service Award and the Carolinian Award from the university. He'll begin Edward Via College of Osteopathic Medicine in Spartanburg, S.C. in July. Proud parents are Dr. Ronald S. Kahn of Dayton, and Diane Kahn of South Carolina. Grandparents are Robert B. and Gertrude Kahn of Dayton.
Alison Greenberg graduated with her master's degree in the top three percent from the Wharton School of the University of Pennsylvania. Previously she was a Phi Beta Kappa graduate from Brown University. Her parents are Lisa (Weber), formerly of Dayton, and Dr. Jeffery Greenberg. Her kvelling Dayton grandmother is Loretta Weber.
Magsig Middle School's Destination Imagination team placed seventh in the Global Finals. On the team was Maddy Gruenberg. The competition was held in Knoxville, Tenn. in May. More than 80 teams from around the world competed in the science category. Maddy is the daughter of Angela and Mark Gruenberg.
Franklin T. Cohn won a bronze medal in tennis singles at the 2016 Senior Olympics in Cincinnati.
Send your Kvelling items to Rachel Haug Gilbert at kvellingcorner@gmail.com.
To read the complete July 2016 Dayton Jewish Observer, click here.