Kvelling Corner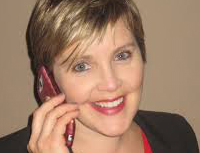 With Rachel Haug Gilbert, The Dayton Jewish Observer
Hail to the new chiefs! Three area synagogues and temples elected new presidents this summer. Mazel tov to Ellen Leffak at Beth Abraham, Bart Weprin at Temple Israel, and Laurie Leventhal at Temple Sholom in Springfield.
Adam Fried, son of Claudia and Bill Fried, produced and starred in his autobiographical one-man musical, Misunderstood: An Unrequited Love Story, in New York. The show, which received a rave review in the June edition of Applause! Applause! tells Adam's story of looking for two loves: the search for his soulmate, and developing his passion for a career in theatre. He is an Actor's Equity member and has toured in two national productions. Adam just made a cross-country move to Los Angeles to be closer to his sister and her family. He plans to reprise the show in Los Angeles.
Ben Katz, a financial advisor with Morgan Stanley Wealth Management in Chicago, ranked at the number eight spot this year on the investment industry journal Wirehouse's Top Ten Advisors Under 40 list. Last year, he placed at number 10. Ben is the son of Susie and Eddie Katz, and the grandson of Lois and the late Gil Unger, and Larry and the late Bubbles Katz.
Art teacher Thea Klass won a three-day trip to New York, along with one of her students at John Hole Elementary for the student's award for best in show in two statewide competitions. Thea also teaches art at Hillel Academy Jewish day school.
Kevin Rachlin received his master's degree in global medical policy from George Mason University. Kevin is the son of Wendy Rachlin and Roger Pankake.
Ira Segalewitz has plenty of great reasons to kvell this summer. Granddaughter Tara Segalewitz, who was the valedictorian at Plantation High School in Florida, will attend the University of Florida to pursue a degree inspeech pathology. Tara's parents are Jennifer and Dennis Segalewitz. Grandson Dylan Segalewitz graduated from Manalapan High School in New Jersey and will attend Rutgers University to pursue a degree in music. Dylan is the son of Jodi and Steven Segalewitz. And Josh Segalewitz, a senior at The Miami Valley School, competed June 22-28 at the USA Gymnastics Championships in Greensboro, N.C. with the Hand2Hand Trampoline and Tumbling Team based in Springboro. He won a third-place medal out of 14 nationally on Double Mini Trampoline, Level 8, 15+, and took an eighth-place medal out of 18 nationally on Trampoline, Level 8, 15+. He's been on the Hand2Hand Trampoline and Tumbling Team for six years. Josh's parents are Caryl and Scott Segalewitz.
Send your Kvelling items to Rachel at kvellingcorner@gmail.com.
To read the complete August 2015 Dayton Jewish Observer, click here.