Obituaries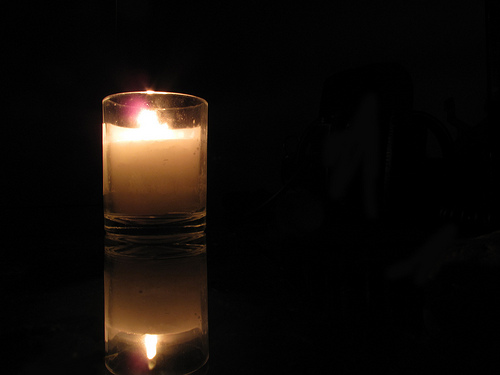 Gerald B. Jacoby, age 91, of Sarasota, Fla., formerly of Dayton, passed away May 14. Mr. Jacoby was a retired mechanical engineer from Delco Moraine with 35 years of service. He received his bachelor's degree from Purdue University, was a U.S. Army Veteran of World War II, serving in the Pacific, and a member of Temple Israel. Mr. Jacoby was preceded in death by his first wife of 36 years, Irene R. and his second wife of 19 years, Joy; brother, Mitchel Jay and sister, Carol May. He is survived by his daughters and sons-in-law, Cathy and Alan Brown, Laura and Marc Friedman, all of Dayton; son and daughter-in-law, Michael and Susan Jacoby of Winnetka, Ill.; grandchildren, Allison (Matt) Albery, Stacey (Andrew) Murray, Julie Brown, Andrew and Jack Jacoby, Amy and Melissa Friedman; great-granddaughter, Isla Albery. Interment was at Riverview Cemetery. If desired, memorial contributions may be made to the following charity in Mr. Jacoby's memory: E.S. Kraus, M.D. Endowment for Young Investigators, c/o Anne M. Kennan, Fund for Johns Hopkins Medicine, 5200 Eastern Aven., MFL Center Tower, Suite 355, Baltimore, MD 21224.
Rebecca (Becca) Wells Linville, age 38, passed away April 25 after a long and courageous battle with cancer, in Westfield, Ind. Mrs. Linville was a 1994 graduate of Northmont High School in Dayton, and a 1998 graduate of Indiana University in Bloomington, where she earned her bachelor's degree in speech and hearing and a certificate in Jewish studies. Mrs. Linville was an active member of the Ohio Valley region of the National Federation of Temple Youth, and spent a summer in Israel on a NFTY program. In 2004 she began teaching at The Orchard School in Indianapolis, where she proudly and gratefully taught for more than 10 years in its elementary school. In 2003 she married the love of her life, Kyle Linville. Mrs. Linville was fortunate to spend three years living in Germany and travelling throughout Europe with her beloved young daughters and husband. While there, she was an active volunteer at the Frankfurt International School. Mrs. Linville managed to be both friend and mentor to all whose lives she touched, from friends and fellow moms to co-workers, students, and fellow volunteers. She filled her life with acts of lovingkindness and tzedakah, always looking for opportunities to give of her time and talent, particularly to those in need or at risk. This powerful legacy of selfless giving will never be forgotten by all who knew and loved her. Mrs. Linville is survived by family members whom she cherished dearly and loved fully: her husband, Kyle Linville; her children, Madeline and Lauren Linville; her sister, Jennifer Wells; brother-in-law, Shannon Smith; her parents, Joan and Peter Wells; Kyle's parents, Rita and Mike Linville; grandmother, Marge Mitchell; brother and sister-in-law, Andy and Jennifer Linville; nieces, aunts, uncles and cousins. The family wishes to thank the wonderful caring friends, colleagues, extended family, and rabbis for the outpouring of support we've received throughout this horrendous time. Tax-exempt donations can be made in Mrs. Linville's memory to the Rebecca Wells Linville Donor Advised Fund at the Jewish Federation of Greater Indianapolis (jewishindiananpolis.org). Her husband will be able to make recommendations on distributions from this fund to non-profit organizations that were important to her. To contribute to a fund (non tax-exempt) for the near-term direct benefit of the Linville daughters, visit gofundme.com/rebeccalinville, or contributions may be made to the charity of your choice. Rebecca Wells Linville's life and memory will forever be a blessing.
To read the complete June 2015 Dayton Jewish Observer, click here.