Whose lives and loves to save?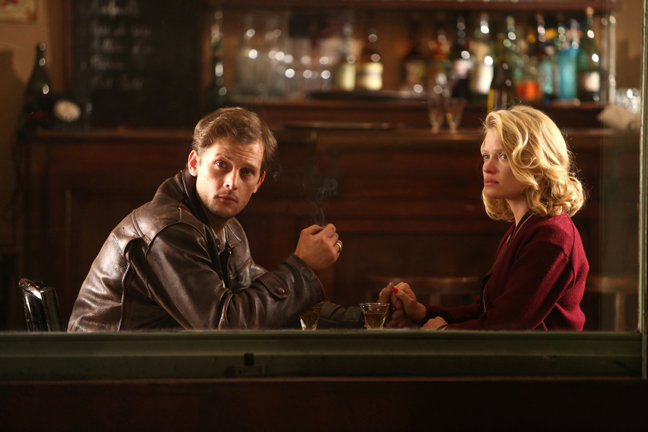 Film Review by Marshall Weiss, The Dayton Jewish Observer
In the Talmud, we learn that "whoever saves a life, it is considered as if he saved an entire world (Mishnah Sanhedrin 4:9)."
Steven Spielberg used this dictum as a tagline to promote his landmark 1993 Holocaust film, Schindler's List.
But what happens when the one who was saved lives a desolate life with the one who saved her?
That's the premise director Diane Kurys explores in the 2014 French feature film For A Woman.
The JCC Film Fest will screen For A Woman at the Neon on May 12.
Kurys is known for writing and directing films loosely based on her parents' rocky marriage and her childhood in that environment.
"At the end of the day, I am not making films to heal from a painful past but to convey emotions," Kurys said in an interview with the French Embassy in the United States. "People can relate to…other people's family history."
In For A Woman, the father, Michel (Benoît Magimel), has saved Léna (Mélanie Thierry) from a concentration camp, pretending that she was his fiancée.
But Michel and Léna had only met a day before the escape; Michel fell in love with her on sight.
Much of the film plays out immediately after World War II in Lyon, where the young husband and wife are active with the communist party. Michel has opened a modest suit shop there; Léna tends to their 4-year-old girl, Tania (Ondine Barry), in their apartment above the store.
As Léna, Thierry projects the inner tension of a woman who's grateful to her husband but trapped in a claustrophobic life with a man she just doesn't love.
The tipping point comes when Michel's younger brother, Jean (Nicolas Duvauchelle), shows up at their apartment. Michel believed Jean had perished in the Holocaust.
Jean is now on a mission, but it's not clear what it is. His air of mystery draws suspicion from the communists; it also proves irresistible to Léna.
Léna's husband and brother-in-law couldn't be more different. Where Michel is cautious and abides the rules, Jean survives however he can. Even so, the brothers' love for each other is apparent.
It's too bad Kurys places the main plot within a frame, as a story within a story. This formula isn't necessary.
Kurys skillfully stretches the suspense across most of For A Woman. It's not clear which difficult choices Michel, Léna, and Jean will make in the end: each must decide whose lives — and loves — to save.
The JCC Film Fest presents For A Woman, Tuesday, May 12, 7:15 p.m. at the Neon Movies, 130 E. 5th St., Dayton. Tickets are available at the door, at jewishdayton.org, at the Boonshoft CJCE, 525 Versailles Dr., Centerville, or by calling Karen Steiger at 610-1555. 
To read the complete May 2015 Dayton Jewish Observer, click here.