A love story of honor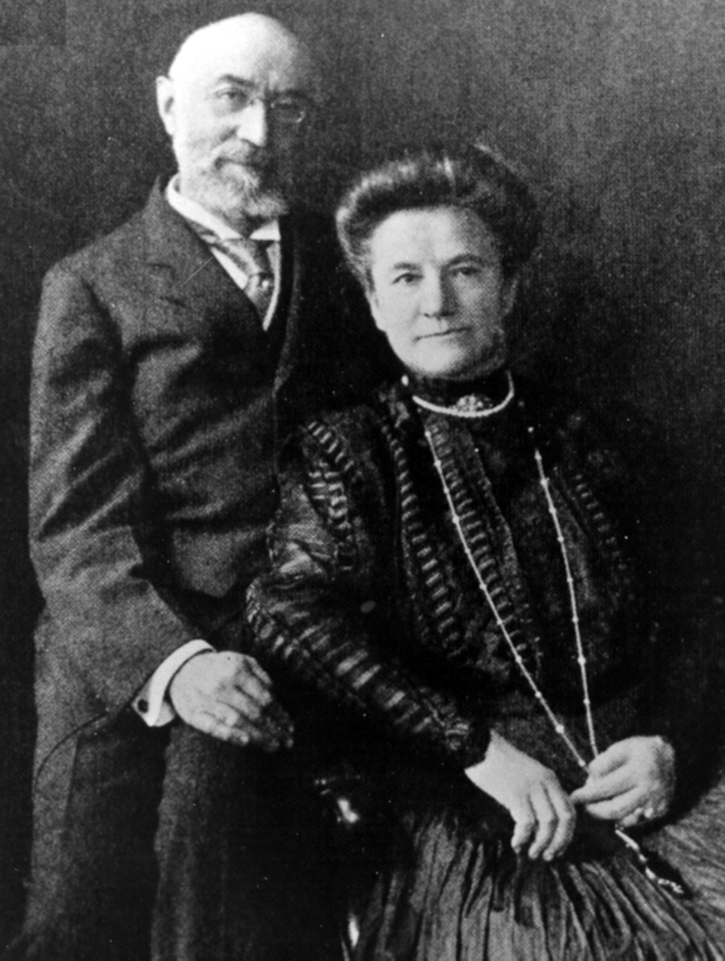 Great-grandson reflects on lives, deaths of Isidor & Ida Straus
By Masada Siegel, Special To The Dayton Jewish Observer
It's one of the great love stories of modern times, filled with honor, integrity and the ultimate act of selflessness.
Isidor and Ida Straus were first-class passengers on Titanic. Ida was on a lifeboat headed for safety when she realized her husband would not be coming. She stepped off and refused to leave his side.
"It was a grand life and a beautiful death. A death of such principle," said Paul A. Kurzman, 73, great-grandson of Isidor and Ida Straus.
Kurzman is chair of the Straus Historical Society, which fosters educational activities regarding the settlement of Jews in the United States in general, and the Straus family in particular. The society will co-host several events in the New York area in April to commemorate the centennial of the Titanic disaster and the loss of Isidor and Ida Straus.
"My great-grandfather said, 'I will not get into the boat as long as there are women and children who need to be saved,'" Kurzman said. "He gave his life for his principle and no less, Ida was heard saying, 'As we have lived together we will die together. I will go down in your arms.'"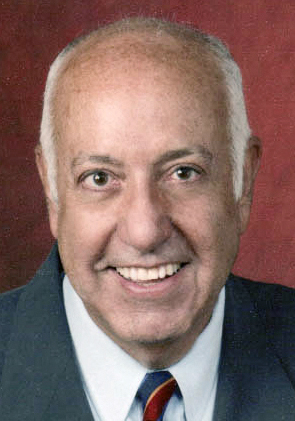 Isidor and Ida Straus immigrated to the United States from Germany in 1852. They came to America because of the quiet element of antisemitism that existed, and for economic opportunities.
Isidor was the eldest son of three brothers and one sister in the Straus family and the one poised for a leadership position.
"In every piece of correspondence, everyone asked his opinion," Kurzman said.
The family would buy R.H. Macy Co. department store in 1896 and took calculated risks to improve the business. They moved the store from 14th Street to 34th Street, which was farmland at the time. Today it is the flagship store of Macy's, in Midtown Manhattan.
"The brothers built Macy's into the largest department store in the world," Kurzman said. "Isidor built it up and, at a certain point, his brother Nathan sold out his share to Isidor who ran the store until his death on the Titanic in 1912."
Isidor had seven children, six of which survived; he ran Macy's and was elected to Congress, somewhat against his will.
Kurzman said that Isidor answered the call to serve and complied even though it was difficult to run Macy's and have a seat in Congress.
"That's why he did it for one term, (he) couldn't be in two cities at the same time," he said.
"He was also a close friend and confidant of the president of the United States, Grover Cleveland. They met once a month to discuss financial issues such as the gold standard issue and tariffs which were major issues at the time."
Isidor was a leader in America's Jewish community. He felt a strong responsibility toward new immigrants. He founded a settlement house community center, the Educational Alliance, which still thrives today on the Lower East Side. The alliance helped Eastern European Jews integrate into the workforce and learn English.
"The great irony," Kurzman said, "I live three blocks away from it. Our children went to nursery school there. I would come in and say to myself, I wonder if Isidor is looking down and thinking, 'I knew why I was founding it, but I never realized my great-grandchildren would be coming here for school.' It will always have a special meaning for me."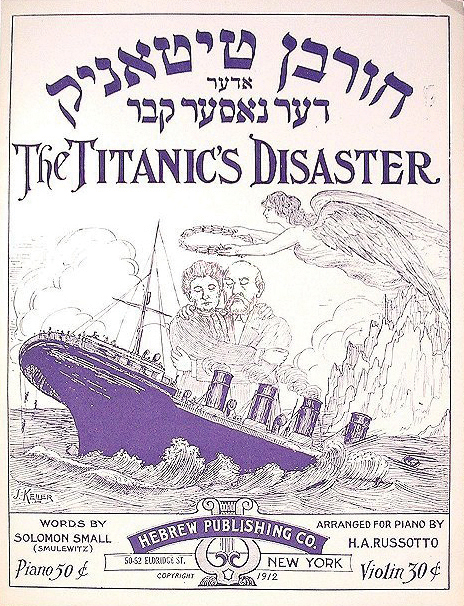 When ships went back to search for survivors and bodies at the disaster site, Ida's body wasn't found, but Isidor's was recovered.  The locket he wore on his pocket watch, which had photos of two of his children, was also recovered.
Kurzman is the keeper of this family heirloom; it is his most valued possession.
"The locket is precious to me as a tangible connection to my past, while my grandmother's words about how her father chose to use his life are equally a part of his legacy to me. My grandmother reminded me that not only did Isidor give generously as a businessman but he also felt he had to give back to his country in a civic way. Especially because the U.S.A. afforded him opportunities he most likely would not have had in Germany."
Kurzman continued, "One distinguishing characteristic for me was they were very successful and generous with philanthropy.  They left me a heritage. When you are blessed with success, even if you worked for it, you must give back to the country that has been so generous to you. My grandmother told me that he (Isidor) loved to give back. This country gave religious freedom and economic freedom, which allowed them to become who they became."