Hillel student delivers speech at naturalization ceremony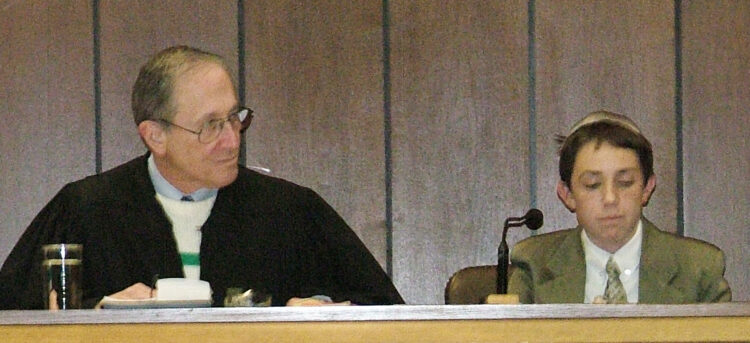 By Marshall Weiss
The Dayton Jewish Observer
On Dec. 15, eighth-graders at Hillel Academy watched as their classmate Sam Guggenheimer delivered a speech to 65 new U.S. citizens and their friends and families during a naturalization ceremony at the Federal Building in downtown Dayton.
"Always remember that by coming to this wonderful place, you gave children like myself the chance to live a better life," Guggenheimer said in his remarks after U.S. District Judge Walter H. Rice administered the citizenship oath to the new Americans.
Guggenheimer's grandfather, Henry Guggenheimer, fled Nazi Germany in 1940 at the age of 11; he was present at the ceremony on behalf of Jewish War Veterans Post # 587, distributing copies of the Bill of Rights to the new citizens.
It was Sam Guggenheimer's visit to a naturalization ceremony last summer with his grandfather that led Rice to invite the 13-year-old to return and deliver a speech.
Following Guggenheimer's talk, Rice said, "I have been presiding over these ceremonies for over 25 years and that is as good a speech or better than any speech I have ever heard. Your parents and teachers have done their jobs well."
Click here to read the complete text of Sam Guggenheimer's speech.