Kvelling Corner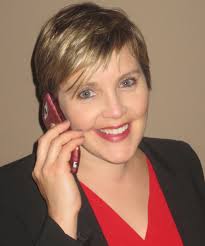 with Rachel Haug Gilbert, The Dayton Jewish Observer
Among the honorees for the National Conference for Community and Justice's 40th Annual Friendship Dinner on Monday, Oct. 30 will be Rabbi Bernard Barsky, retired rabbi with Beth Abraham Synagogue. Rabbi Barsky is co-chair of the Montgomery County Justice Advisory Committee and serves on the Montgomery County Ex-Offender Reentry Policy Board. The dinner will be held at 5:30 p.m. at the Sinclair Ponitz Conference Center.
On Sept. 7, Gert and Bob Kahn celebrated 70 years of marriage. They were surrounded by 100 friends, family, and well-wishers at a special Oneg Shabbat at Temple Israel that Friday night. When asked the secret to a long marriage, Bob answered, "Gert's cooking."
Also celebrating their 70th wedding anniversary are Claire and Oscar Soifer.
Attorney David Pierce was named to Best Lawyers 2018: Litigation-Labor and Employment Lawyer of the Year for Dayton. Recognition by Best Lawyers is based on peer review. Only one attorney for a specific practice area and geographic region with the highest overall peer feedback is recognized as the Lawyer of the Year. David practices at Coolidge Wall Co.
Friends of the Court will be the theme when Beth Abraham Synagogue honors Bonnie Beaman Rice and Walter H. Rice for their many years of dedicated service to the congregation, at Beth Abraham's donor luncheon on Sunday, Dec. 3 at noon.
Chava Vidal, youth and family program director at Congregation Etz Chaim in Cincinnati, won a United Synagogue of Conservative Judaism Solomon Schechter Award in the Torah and T'fillah category for her Tisha B'Av Many Languages program. More than 185 programs were submitted, and Chava's was one of 12 to be recognized.
Joel Guggenheimer wrote the winning cartoon caption for the March/April issue of Moment Magazine.
This summer, brother and sister Be'eri and Ta'eer Harel each won two first-place ribbons in their respective age groups in the 43rd annual Indianapolis Charity Horse Show. They also competed in the Pink Ribbon Classic Charity Horse Show in July where Ta'eer won two first-place awards and Be'eri won two second-place awards. Their parents are Renana and Assaf Harel.
Soprano Chelsea Friedlander returns to Dayton as a soloist with the Dayton Philharmonic's performance of Beethoven's Choral Fantasy at the Schuster Center, Oct. 13 and 14. Chelsea was an artist-in-residence with Dayton Opera last season.
This year's Fred R. Leventhal Family Lecture at Wittenberg University in Springfield will present author J.D. Vance, who will discuss his New York Times No. 1 bestselling book, Hillbilly Elegy: A Culture in Crisis. The lecture will be held on Monday, Oct. 30 at 7:30 p.m. at Wittenberg's HPER Center.
Send your Kvelling items to Rachel Haug Gilbert at kvellingcorner@gmail.com.
To read the complete October 2017 Dayton Jewish Observer, click here.