Together as one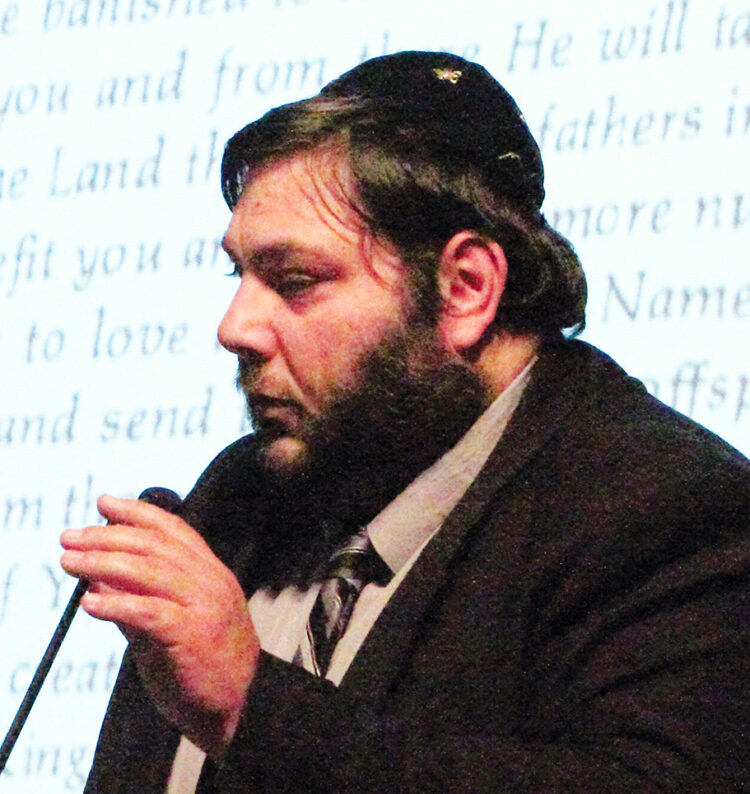 By Rabbi Leibel Agar, Beth Jacob Congregation
For most of us, Oct. 7 started off like every other Saturday. Even though it was both Shabbat and Shemini Atzeret, my routine did not waiver a single iota. As with every other Shabbat, I got up, dressed, and settled down to play a bit of DC (a deck-building game based on the DC superheroes).
When my wife got up, she served us both a slice of her famous Chocolate Chip Muffin Cake and a cup of coffee.
As usual, we ate breakfast in companionable silence, each one of us engrossed in a book.
A little after 9 a.m., I grabbed my jacket, downed the last bit of my coffee, and rushed out the door to go to shul. As I walked, I reviewed the sermon I had planned to give — the idea that while being happy is a mitzvah on every holiday, it is the special mitzvah for Shemini Atzeret and Simchat Torah.
It was shortly after I entered the shul that I found out that this was not going to be an ordinary Shabbat and Shemini Atzeret; it would be one that changed our lives forever.
The terror attack by Hamas on our sacred holiday of Shemini Atzeret conjured up images of the horrible attack which took place on Yom Kippur 50 years earlier.
The joy of Yom Tov was shattered by the sounds of warfare. Even now, days after the initial assault, we cannot begin to fathom the sadness and horror which our people are facing.
Yet, there is a light in the darkness. As we join together, whether we are Ashkenazi, Sephardi, Orthodox, Conservative or Reform, the light from our souls burns ever brighter. We are unified, ish echad b'lev echad—one people with one heart—bringing strength to each other in these troubled times.
However, there is another light, one which some of us may not have seen. It is the light brought by our non-Jewish friends and neighbors who have offered prayers in their own houses of worship. It is the kindness and compassion shown by random strangers expressing their sorrow and sympathy at the tragic loss of so many lives.
I have seen these lights from people I work with, from people who live in my neighborhood, and from strangers on the street. I have seen dozens upon dozens of people loudly proclaiming the same message: "Israel, you are not alone!"
May our Merciful Father in Heaven answer our prayers and protect all Israel.
To read the complete November 2023 Dayton Jewish Observer, click here.