Celebrate life or embrace death?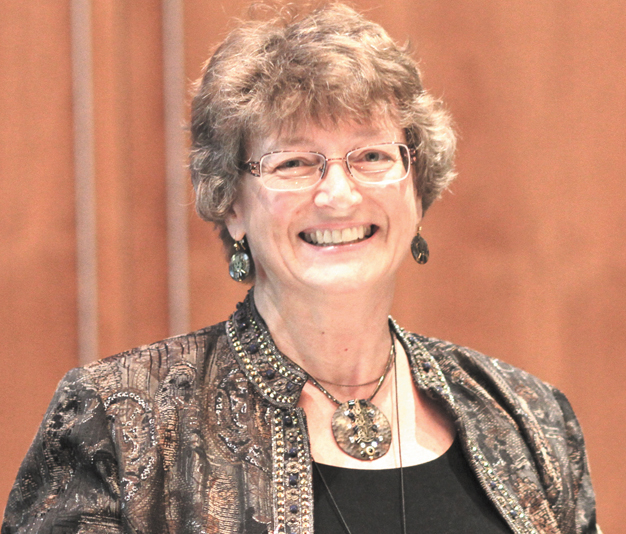 Judaism's Worldview Series
Jewish Family Education with Candace R. Kwaiatek, The Dayton Jewish Observer
Just a few weeks ago, two teenagers were arrested for the fatal hit-and-run of a cyclist. The car's passenger recorded the teens laughing and chanting "Bump him!" as the driver deliberately entered the bike lane and rammed into the bicycle's rear tire, sending the rider soaring before hitting the ground.
After fleeing the scene, the teens posted the disturbing video online.
While these teens' irreverent attitude toward human life is shocking, it shouldn't have been unanticipated. According to a 2020 survey of America's wide-ranging Christian community — representing about 64% of the U.S. population — only four in 10 believe that human life has unconditional intrinsic worth.
Extrapolating from limited data on the religious and spiritual attitudes of the remaining population comprised of minority religions, the unaffiliated, and nones (the 30% who indicate they have no religion or do not belong to any particular religion) suggests little more than a third of the American population believes human life should be held in reverence. Attitudes in Western Europe suggest similar trends.
The hideous endpoint of such a trajectory was recently laid bare. In a single day, a murderous assault by Hamas resulted in at least 1,400 Israelis dead, thousands wounded, and more than 220 abducted.
Most were civilians, from infants to seniors—brutalized and desecrated, executed and beheaded, displayed and celebrated via online media.
Anecdotal evidence reveals that neither Americans nor Western Europeans uniformly and wholeheartedly condemned the deliberate massacre, although government leaders have mostly done so.
British journalist Sasha Abramsky rightly refers to this lack of solidarity as "The Catastrophic Moral Failing of Those Who Won't Condemn Hamas."
The transcendent nature of human life has never been a universal value. The ancients regarded human life as valuable only when it fulfilled some useful purpose.
Almost all ancient civilizations practiced infanticide for population control, sex selection, and physical qualities.
Human sacrifice was an accepted practice, as was brutalizing, torturing, and killing people for entertainment. It may be hard to believe, but these attitudes and practices continue in isolated cases across the world.
Three millennia ago, the Bible of nascent Judaism proclaimed a radically different view of human life. The first chapters of Genesis describe haadam, the human, as the pinnacle of Creation, uniquely formed in God's image and infused with divine breath.
It introduced to the world the notion of "the sanctity of life," affirming that humans are uniquely set apart from other living beings and embody an intangible essence of absolute, transcendent value and dignity such that innocent human life shouldn't be violated.
Over time, this concept influenced other religions, as well as the fields of philosophy, moral psychology, and even humanism.
In the Jewish worldview, not only is the human being sanctified by divine breath, but so too is life itself elevated. As Rabbi Bradley Artson explains, "To refrain from enjoying life is…to rebel against God's judgment on such a fundamental issue as the magnificence of being itself."
Thus the foremost obligation in Judaism is to value and love life.
Each human life is an entire world, the Talmud teaches. It therefore permits breaking almost any religious commandment to save a life.
At the same time, Judaism forbids deliberate actions that hasten death, including the pursuit of martyrdom. Jewish tradition even limits the time of mourning, ritually guiding the bereaved back into daily life.
The Jewish calendar, too, celebrates life: Rosh Hashanah trumpets the birth of Adam and Eve, the festivals acknowledge God's presence as Israel's life-sustaining force, the historical holidays commemorate the saving of Jewish life across time and place.
Life's milestones are commemorated with special ceremonies — bris, naming, bar/bat mitzvah, chupah — even during tragedy. Random life moments — recovering from illness, eating the season's first apple, seeing an erupting volcano — are acknowledged with a shehecheyanu blessing: "…Who has kept us alive, sustained us, and brought us to this moment."
How do we think and act in ways that celebrate the sanctity of human life and life itself?
FaceTime bris. "One moment that has really stood out to me," Rabbi Meir Soloveichik shared after the recent Hamas attacks, "was the IDF soldier attending his son's Brit Milah over FaceTime. As soon as I saw it, I was so moved…There is no place a father wants to be more than there. And as he is going out to fight and in the midst of all that death, he says Shehecheyanu — 'Thank you God for keeping us alive and to endure this moment.' Right there you have…the Jewish love of life. Those who are going off to fight against those who love death."
One more day. When we go to bed at night, dead tired, we are by no means guaranteed to wake up come dawn. When we do, our first awareness is that we are awake and alive. It seems only right to take a moment to express our gratitude for the gift of life, for another opportunity to live life one more day. In Judaism, we are supposed to recite the prayer, "Modeh ani / Thank you, God, for restoring my soul and giving me another day to live life."
What if our first conscious moments were spent doing just that? How would that affect the way we live?
Creation teaches us to acknowledge the transcendent nature of human life and to value life itself. But at the edge of the wilderness overlooking the Promised Land, Moses imparts an additional lesson: "Choose life."
In the words of Pulitzer Prize-winning poet Mary Oliver, "Tell me, what is it you plan to do with your one wild and precious life?"
Resources to share
The Mexican Dreidel by Linda Elovitz Marshall and Ilan Stavans. When a group of Mexican friends begins playing with spinning tops, Danielito joins in with his dreidel. This delightful children's story about a neighborhood adventure highlights Sephardic Jewish culture and a welcome message about friendship and sharing traditions. Informational notes are included.
Jewish Values and Strategy in Wartime by Tikvah Learning Campaign. This month it seems most appropriate to recommend not a book but "living literature." In response to the events in Israel, Tikvah Learning Center is offering 35 live, 30-minute classes led by scholars, rabbis, and other notables, every weekday evening and multiple times on Sundays through Nov. 19. Targeted to serious high-school students and adults, the classes —which include Q&As — are free and open to all. Registrants can select individual sessions or sign up for the entire series. Register here.
To read the complete November 2023 Dayton Jewish Observer, click here.