Tiny windows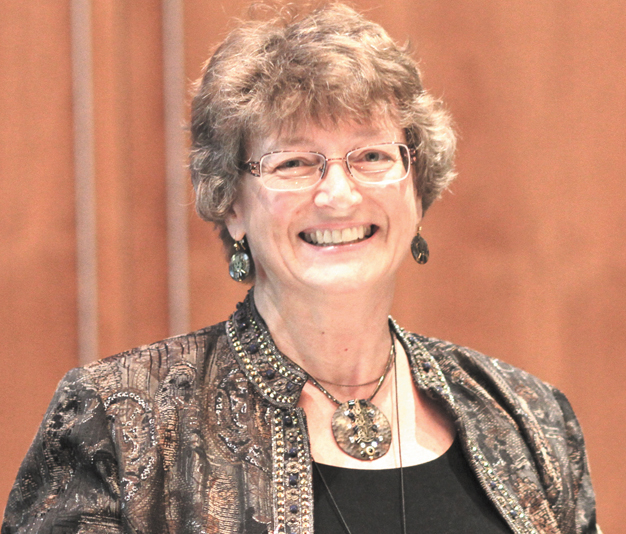 The Power of Stories Series, Jewish Family Education with Candace R. Kwiatek, The Dayton Jewish Observer
Rabbi Joseph Potasnik tells the extraordinary story of days-old twins, one born with a serious heart condition and not expected to live. As the tiny infant's health began to fail, a nurse petitioned for putting the siblings together in the same incubator, and the two babies were placed side by side. When they were next observed, the healthy boy's arm was around his sick sister, embracing her in a hug. Soon thereafter her heart began to stabilize, and today the twins are healthy and strong. There is unfathomable power in a child's hug.
Throughout the ages, children have been desired for family and cultural continuity, viewed as sources of identity and pride, valued for their labor and economic contributions to family and society, even cherished as blessings and priceless treasures.
As social and cultural conditions have become more complex, potential parents are hesitating, concerned about mental health issues, bullying, violence, and rising rates of drug and alcohol use. The rise of individualistic culture has further led to children being regarded as inconveniences, burdens, too expensive, and not worth the effort.
Recent Pew Research polling responses indicate that 44 percent of non-parents under 50 are unlikely to have any children at all.
The Torah approaches the topic of children with the revolutionary notion that child rearing is a mitzvah, a commandment, a moral good.
"Be fruitful and multiply, and fill the earth," is the first commandment, the "great mitzvah," through which all the other mitzvot can be performed, generation after generation, the rabbinic treatise Sefer Hachinuch observes.
The purpose of having and raising children is to civilize the world through the commandments and to work toward making it a place where God can dwell among us.
Thus, this commandment is understood in Jewish tradition to include not only childbearing, but raising and caring for children, adopting and fostering, mentoring and teaching, inspiring other Jews to deepen their Jewish commitment, and supporting those who engage in these activities.
Endlessly valuable and infinitely necessary, each child is an entire world, Maimonides teaches. On a grand scale, every one has a singular mission to accomplish toward completing the grand purpose of creation and hastening the final redemption.
But more immediate in our daily lives is the ability of every child to reflect and express a unique portion of God's glory, helping us to grasp God's greatness. The most pure forms created in God's image, children are filled with deep spiritual connection, awe, and wonder, and often reveal what adults have forgotten or do not see.
Godly deeds. When a group of scholars visited the rabbi of Viedislav, he asked his 5-year-old son, Simcha Bunem, to prepare an innovative interpretation of the laws of hospitality to share with the guests. After dinner, Simcha invited the scholars into another room of the house where he had neatly prepared for each guest a bed with pillows and quilts.
"And where is the novelty in your interpretation?" one of the rabbis asked. "With respect," Simcha answered, "A new set of words would interest only your minds, but in this way I offer you a chance to rest your bodies as well."
Holding hands. One summer day, two children were busily constructing an elaborate sandcastle on the beach, accented with towers, gates, bridges, and even a moat.
They had nearly completed their project when a big wave came along and plowed into it, reducing all their hard work to a heap of wet sand.
But instead of bursting into tears, they ran up the shore away from the water, laughing and holding hands, and then sat down to build another castle.
God's image. Even though only 51/2 years old, Lior was an important and vibrant member of his synagogue community. Wearing his child-size tallit (prayer shawl), he would check on his beloved regulars sitting in their usual spots, join enthusiastically in prayer, and help open the ark. He would then walk through the entire congregation, shaking everyone's hand and greeting them by name, starting a wave of smiles that flowed from one end of the room to the other. "Can you imagine what his bar mitzvah is going to be like?" his mother heard someone whisper. A very special soul who personifies "in God's image," Lior is a child with Down's syndrome.
A listening heart. As Shiraz knitted on a Tehran rooftop, a gust of wind blew her ball of wool down into one of her neighbor's courtyards. When she went to retrieve it, the disheveled elderly woman there asked her to do a few chores in return.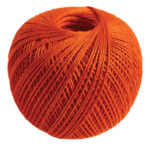 "Of course!" Shiraz replied. Giving Shiraz a heavy hammer, the woman told her to smash everything in the squalid kitchen. Instead, Shiraz cleaned and tidied, and put on a pot of soup.
In the overgrown garden, Shiraz was given some heavy shears and told to cut down all the plants. Instead, she trimmed and weeded and unblocked the natural spring.
The old woman instructed Shiraz to cut short her tangled silver hair, but Shiraz brushed out the tangles, braided it, and pinned it up.
The old woman smiled and returned the wool. Shiraz returned home thinking, "People don't always know how to ask for what they need."
Rabbi Meir said, "Each (child) is like a tiny window through which we can obtain a glimpse of godliness."
Literature to share
The Tower of Life: How Yaffa Eliach Rebuilt Her Town in Stories and Photographs by Chana Stiefel. The Polish shtetl of Eishyshok was a bustling place filled with the joys of family and friends, work and play, and endless celebrations captured on film. Until the summer when the Germans invaded and erased the entire town. This richly illustrated and captivating story traces the life of Yaffa Eliach who, clutching a few family photographs, escaped and eventually became the designer of the Tower of Faces in the U.S. Holocaust Memorial Museum. Highly recommended for middle grades and above.
Shayna, a Novel by Miriam Ruth Black. In 1919, Ukrainian Cossacks went on a rampage, ravaging shtetls and murdering Jews. Having lost nearly everything, 17-year-old Shayna Rifkin set out on a perilous journey across Europe with her 4-year-old nephew, her fiancé and his mother, hoping to reach the safety of America. Set in a little-known era of Jewish history, this epic tale is inspired by her father's story of strength, courage, responsibility, survival, and above all, family. And they remain true to themselves. A National Jewish Book Award winner, this historical novel is highly recommended as an individual read and a book club selection.
To read the complete May 2023 Dayton Jewish Observer, click here.