Community Yom Hashoah Observance evolved from survivors' bonds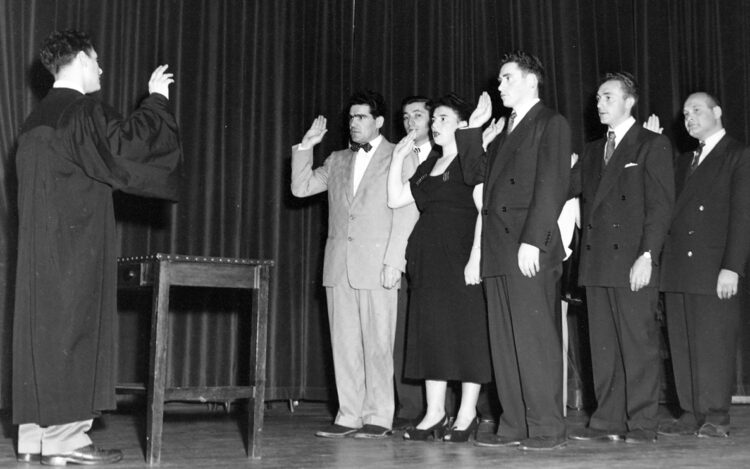 First public commemoration 60 years ago at Beth Jacob Congregation
By Marshall Weiss, The Dayton Jewish Observer
It was 60 years ago when Holocaust survivors invited the public to the Dayton area's first community Yom Hashoah memorial service, held April 21, 1963 at Beth Jacob Congregation on Kumler Avenue.
But Holocaust educator Renate Frydman recalls that a few years before that event, survivors would join together annually in Beth Jacob's basement for a private service in memory of those they had lost in the Shoah.
Her husband, Charlie, was among them. She attended with him beginning with the first service, which she thinks may have been in 1959 or 1960.
From 1963 through 1975, the terms Yom Hashoah and Holocaust were not used in the context of the Dayton area community observance, which will be held this year on April 23 at Temple Beth Or.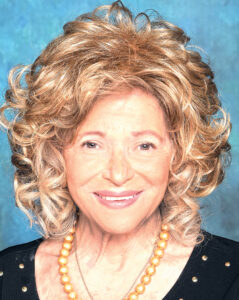 It was originally framed as a memorial to commemorate the anniversary of the Warsaw Ghetto Uprising, April 19-May 16, 1943, and "the martyrs, who gave their lives for the sanctification of God's Holy Name." And 1963 marked the 20th anniversary of the Warsaw Ghetto Uprising.
In 1951, Israel's Knesset had set the date for Yom Hashoah ve Hagevurah, the Day of Remembrance of the Holocaust and Heroism, as 27 Nisan, with the anniversary of the Warsaw Ghetto Uprising in mind. Yom Hashoah falls a week after the seventh day of Passover and a week before Yom Hazikaron, Israel's Memorial Day. It wasn't until 1959 that the Knesset officially legislated Yom Hashoah as a national commemoration.
In the interview here, Frydman shares her recollections of Dayton's survivors and the origins of the Community Yom Hashoah Observance.
What do you remember about the survivors' first private Holocaust service in Dayton?
There were just chairs and the survivors themselves. Men led the service. They didn't all run the service. I don't think there were more than 25, 30 people in that room. Their wives were there too in most cases. It was terribly sad. And I had already been with these people in home settings. And they would talk about specific things that happened to them during the Holocaust.
They felt the only people who can understand what they were telling were other survivors at that time. I was present because Charlie and I were married. So I listened.
That day, at the service, men were teary eyed. They tried not to show their emotions. But if they were reading a prayer or something, there was a catch in their throat. But some of the women, a few of them were wailing. And that's a sound I can still hear.
Then, it was truly a Kaddish service. It was the pouring out of emotion of loss. It opened a wound. Now, it's much more of a program.
The survivors who put this together in those days were young, weren't they?
Yes. Some were in their 20s, some were in their 30s. But they were still very lively when it was a happy occasion. They would dance and sing. But for this, it was strictly mourning. And you felt it. It was really small compared to nowadays, when we had about 300, 400 before Covid. We mostly all knew each other.
Some had lost whole families previously in the Holocaust. And some had remarried after the war. This was a very small nucleus of Polish survivors.
It was mostly Beth Jacob members?
Yes, definitely. Because most of them belonged to Beth Jacob as soon as they got here. Rabbi Sam Fox was there (at the first Yom Hashoah service) because he was very supportive of the survivors from the beginning. And they all clung to him. We belonged to Beth Abraham because of my parents. But we went to Beth Jacob a lot. The survivors had their own club, they had their own meetings, sometimes they had happy occasions.
What was the name of their club?
The Jewish New Americans Society of Dayton. And there were dues. It was $5. I have the box with all their names. It was very male oriented, although the women attended things. The men ran this whole thing. We called them "The Boys." And once in a while they had a dance at Beth Jacob in the social hall, and they had some survivors like Jack Bomstein and his father who played instruments. They had groups from Cincinnati come. There were interchanges among the Cincinnati and Dayton survivors for years. Almost all of the socialization centered around the survivors — and their families, eventually.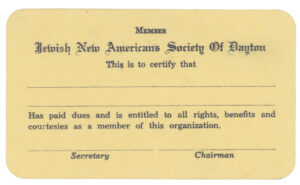 Why did they formally organize?
It was a brotherhood. They were trying to be like other people at that point. They wanted to be a group. It took a long time till American Jews, any of them, mingled with them socially or in any other ways. Maybe in the synagogues during prayer services they did. They wouldn't have excluded them. But it took time. It took a lot of time for them to feel like part of society again. They tried really hard.
And in 1951, they put on a show at the old Temple Israel. There were only survivors in the show, with a story about them coming over. They had a scene on the ship, and then they had entertainment. A survivor and daughter did a ballet dance. They invited the general community.

They clung together, those who had shared the same experience. I think that's the human thing. That you try to find people who understand your pain.
They didn't all get along, believe me. The ones from the bigger cities in Poland were a little bit like they were better than the ones who came from out in the country. I didn't want to be part of that.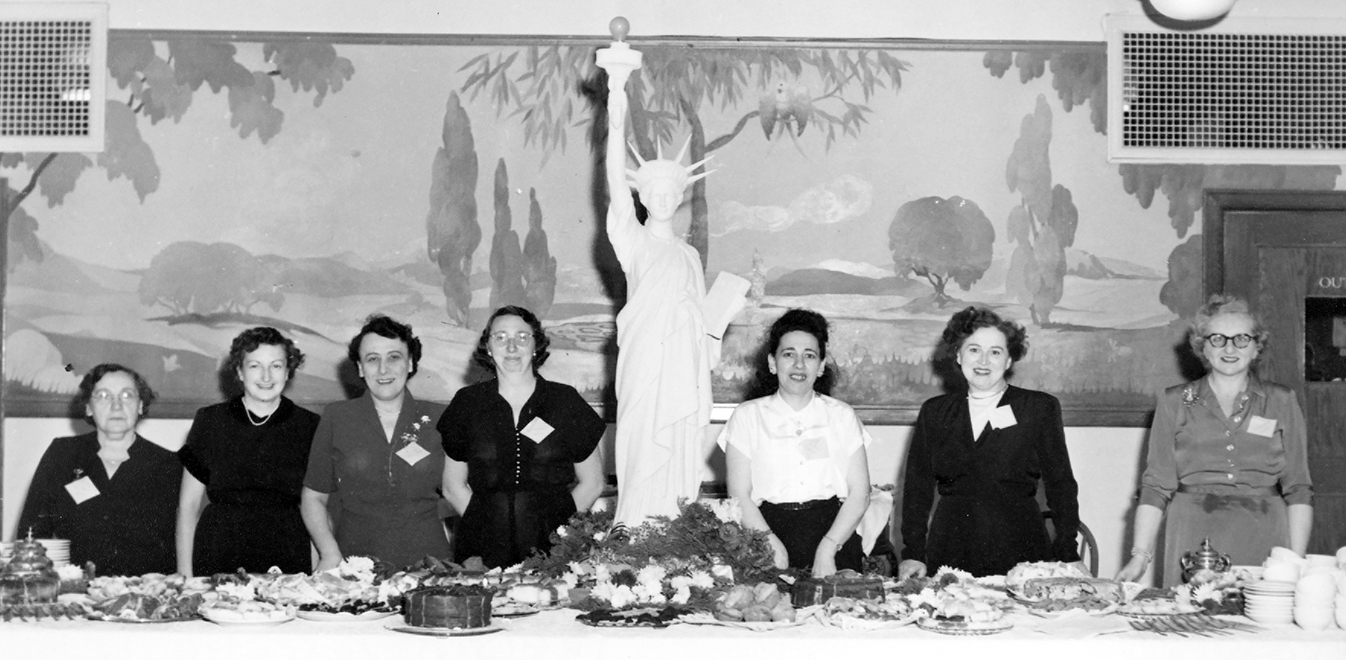 For a long time, Americans weren't really interested in hearing what they had gone through. They didn't want to hear the stories because it was too much for them. And the older people maybe felt a little guilt.
The survivors were not any more open to other people than other people were open to them for a while. I think it was just defensiveness. The miracle is that they had the resilience to live again at all. To have families after all they had seen. To be a responsible part of our community. Of any community. Because they had been so degraded for being Jews. And then they had lost everything. And still to be able to come back from all of that. That slow revival of spirit that they found. Not all of them did well emotionally. Some didn't have families. But they all became part of the community eventually.
The Community Yom Hashoah Observance will be held at 4 p.m., Sunday, April 23 at Temple Beth Or, 5275 Marshall Rd., Wash. Twp. At 3 p.m., works from this year's Max and Lydia May Holocaust Art and Writing Contest will be on display, and Renate Frydman will lead a discussion with contest participants and area teens. Also at 4 p.m., during the community observance, PJ Library and PJ Our Way will host a story, craft, and snack program about how to spread kindness for children and their families. RSVP for all events with Samantha Daniel, sdaniel@jfgd.net.
To read the complete April 2023 Dayton Jewish Observer, click here.