Obituaries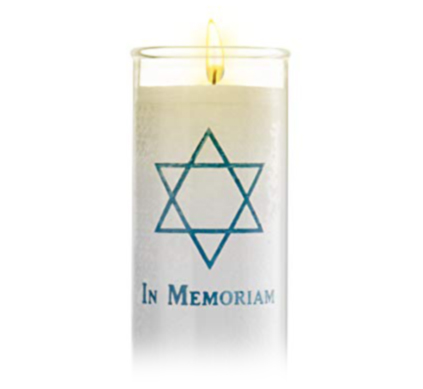 Shirley Mae Brook Klausner passed away on March 30 in Atlanta at the age of 97. She is survived by her three adult children: Taree Klausner of Berkeley, Calif., Richard Klausner of Bridgton, Maine, and Debra Klausner of Atlanta. She has three grandchildren: Nate Klausner, Lauren Foehl, Cydnee Jones Klausner, and three great-grandchildren: Isaac Klausner, Carter Foehl and Ethan Foehl. She is also survived by her sister Lois Unger of Dayton, as well as eight nieces and nephews: Shelley Sherman, deceased, of Dayton, Suzie Katz of Dayton, Philip Unger of New York, Amelia Ramer of Reston, Va., William Rudner of Columbus, Sharon Dillon of West Bloomfield, Mich., Gary Klausner of Akron, Gail Weintraub of Cleveland. Shirley was married to Joseph Klausner, a physician, for 62 years. They met at Ohio State University, where Shirley graduated with a degree in occupational therapy. After graduation, the couple moved to Dayton, where they resided, raised a loving family, and had fulfilling careers. They enjoyed art, tennis, golf, bridge, the symphony, and theatre. They were members of Temple Israel and had many friends. Shirley had a variety of roles in her life. In addition to being a loving partner to Joe and mother to her three children, she was an occupational therapist, an adoption specialist, and a substitute elementary art teacher. In her 40s, she returned to college and received a master's in counseling at Wright State University. She worked at the Eastway Mental Health Clinic before opening up her private practice as a psychologist in Dayton, which she had for many years. The couple retired to Marco Island and then Naples, Fla., where they built a full life. Shirley lived the last 12 years at Huntcliff Summit, an Independent Living Community in Atlanta, where she enjoyed many activities, the company of friends, caring staff, and in the end, the companionship of compassionate and loving caregivers. Throughout her life she was gracious, smart, accepting, athletic, and beautiful with a fun sense of humor. She met life's challenges with dignity and grace. Shirley Klausner was an inspiration to many and will be deeply missed. Contributions can be made in honor of Shirley's memory to the Planned Parenthood Federation of America, Washington D.C.; the Jewish Family and Career Services Aviv Older Adult Services, Atlanta; or the charity of your choice.
Herman Charles Knoll, M.D. passed away peacefully at his home on April 2 at age 97. Herman "Charlie" Knoll was born March 12, 1926 in Lodi, Ohio to parents Celia and Adolph Knoll, both European immigrants. He served in World War II as a first lieutenant in Italy. After the army, he attended The Ohio State University, where he met his wife, Joan. The G.I. Bill and his wife enabled him to complete his undergraduate and medical degrees at Ohio State. He was inducted into AOA medical honors fraternity. Charlie came to Dayton in 1956 to complete his internal medicine residency at the Dayton VA hospital, where he served as chief resident. He started his own internal medicine practice in Dayton in 1960 and practiced through 2012. In the 1990s, his son, Aaron, and daughter, Elaine, joined him in practice. He was on staff at St. Elizabeth Hospital, Good Samaritan Hospital, and the Dayton Heart Hospital. He was active in teaching medical residents and won teaching awards. He was active in the Montgomery County Medical Society and served on the admissions committee of Wright State University College of Medicine. His favorite activities were seeing patients, watching the Browns and Buckeyes football, Cleveland Indians baseball, and working in his garden. His springtime ritual was to start vegetable plants for his patients. He was an excellent physician and taught us all to be kind to others. He was a father figure to many. He is survived by his wife of 70 years, Joan; and son, Aaron Knoll, M.D.; daughter-in-law, Karen Knoll; daughter, Elaine Gaglione, M.D.; and son-in-law, John Gaglione; grandchildren Elizabeth and Alexandra Knoll, and Claire and Sarah Gaglione, as well as nieces and nephews. The Knoll family thanks his caregivers, Douglas, Sabrina, Leticia, Reva, Ari, Renita, Dianna, Roxane and Dot. Interment was at Riverview Cemetery. Contributions may be made in his memory to Dayton MetroParks/Wegerzyn Gardens (metropark.org/donate) or the Humane Society of Greater Dayton.
Audrey L. MacKenzie, 68 of Kettering, passed away peacefully on April 5 surrounded by friends and family. Audrey was born on Oct. 16, 1954 to Sam and Rosalle Goldstein in Chicago. Audrey will be greatly missed by her two sons, Christopher (wife Cassia) and David (wife Kandice), brothers Mark (wife Lisa) and Alan, granddaughters Isabella and Madelyn, grandsons Ellis and Leroy, her dog Luci, and countless other family and friends. She was preceded in death by her parents, Sam and Rosalle, and her brother, Barry. Audrey grew up in Chicago. Her favorite Cub was Ron Santo. She graduated from Northern Illinois University with a degree in early childhood education, moved to Dayton, and began her career caring for children. Audrey had a beautiful smile and infectious laughter, always quick to smile and laugh. She was an amazing mother, teaching her boys how to love, what it means to be a great parent, and that Clausen's are the best pickles. She made the best turkey gravy, loved Fleetwood Mac and tie-dye, and her favorite drink was a vanilla vodka martini with a splash of Kahlúa. Her love for children will be her legacy. Please donate to the Dayton JCC in her name. May her memory be for a blessing.
To read the complete May 2023 Dayton Jewish Observer, click here.