Female artists explore memory, identity, heritage at The Co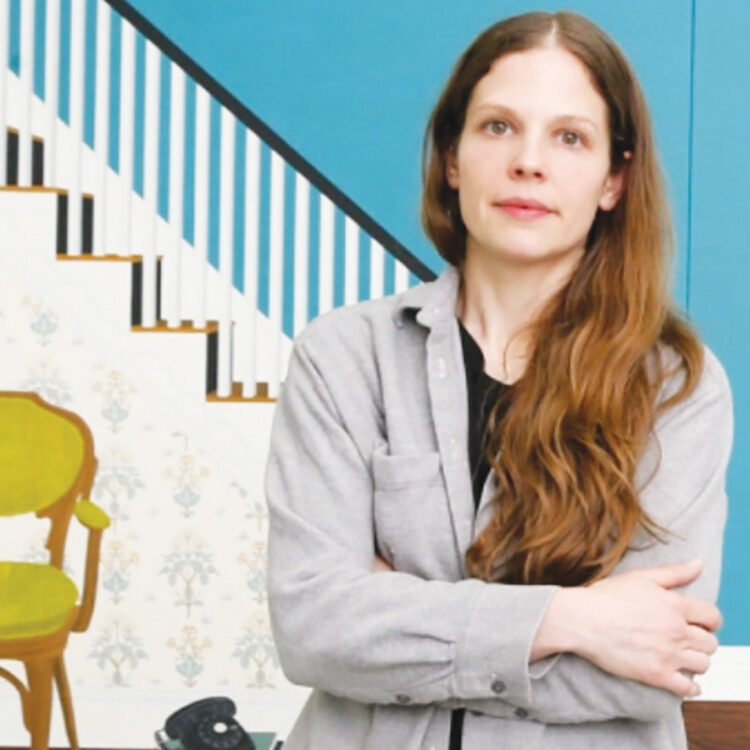 By Hannah Kasper Levinson
Special To The Dayton Jewish Observer
New exhibitions by three female artists are on display at The Contemporary Dayton through March 26. Uniting the works of Becky Suss, Carmen Winant, and Yael Bartana are their varied interpretations of feminism and Jewish heritage.
Their art ranges from painting to collage to video installation.
Becky Suss is a Philadelphia-based painter of domestic interiors who combines real spaces from her childhood memories with invented ones. Her exhibit, Home, is rendered with meticulous attention to detail. Suss' canvases show off crisp architectural lines, elaborate patterns, and intentional colorways referencing different eras of personal significance.
The space we occupy, particularly of that in which we dwell, has had a long and varied appearance throughout art history; Vermeer, Matisse, and Van Gogh are a few examples in Modern art.
Though Suss' interiors often depict nostalgic objects —rotary phones, Snoopy watches — these scenes are lonely, quiet rooms. The emptiness serves as an alluring suggestion of narrative. It encourages the viewer's use of imagination, positioning oneself in the vacant interior. Walking through the gallery, Suss' large-scale paintings could be experienced as a sequence of images in succession, a walk through the rooms of a house.
The concept of walking through imaginary rooms in connection to memory has classical origins. The "memory palace" mnemonic device is at least 2,000 years old. Items to be remembered are mentally associated with specific objects in imagined locations. When you want to remember, say, lines from a speech, you visualize the imagined location in your mind and commit each part of the speech to an object, such as a vase or a chair. Similarly, objects in Suss' paintings are signifiers of memory and narrative.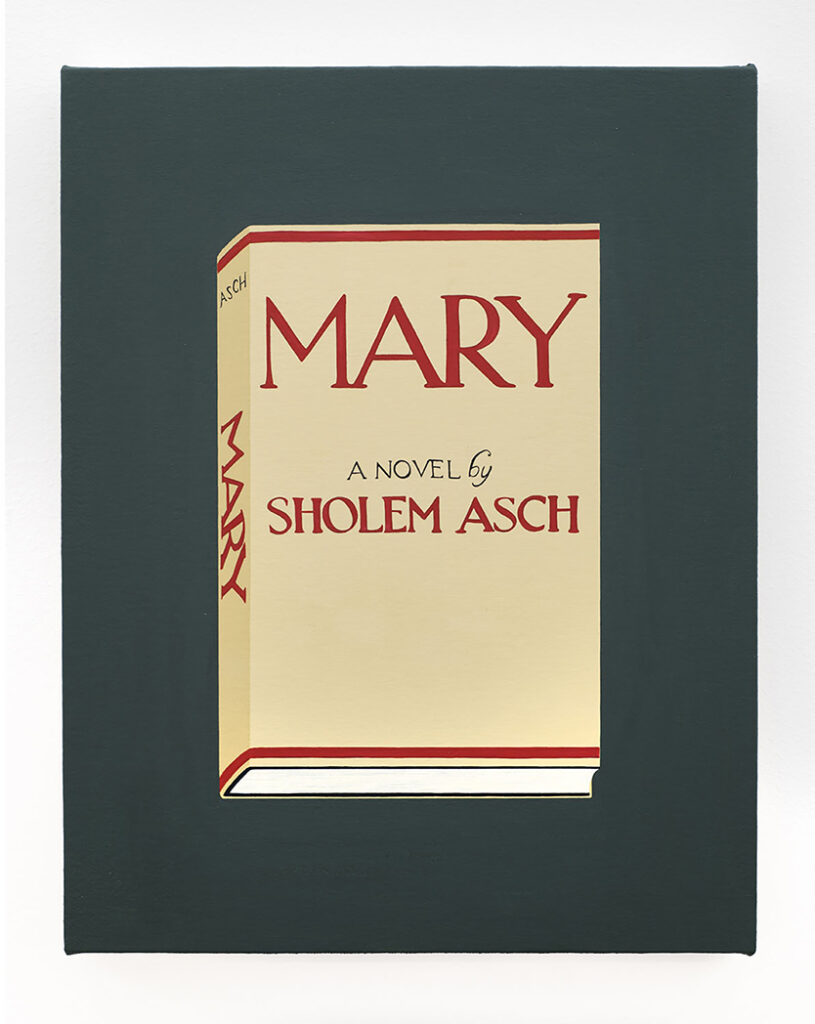 Books are also a recurring theme in Suss' paintings; on view are a few intimately sized canvases depicting book covers of personal significance to the artist.
Descending from Russian Jews, Suss grew up with an interest in Old World versus New World. In one painting at The Co, Suss portrays the cover of the novel Mary by Yiddish author Sholem Asch, who was her great-aunt's uncle. Mary is one in a trilogy by Asch about Jewish life and early Christianity in the first century C.E.
During her artist talk at The Co with art historian and guest curator Greer Pagano, Suss rooted her love of books in her Jewish background. "I was raised Jewish," the secular artist said. She described her family as "people of the book. A family that was very intent on education."
Suss explained that her initial reason for creating paintings from books was that as a child, the bookshelves of her parents' and grandparents' homes were symbols. "This book was an object that represented this value system" of knowledge and learning. There is storytelling in an object, Suss said, not just within the narrative of the book, but in the book as a signifier.
Despite intellectual themes behind her work, the painter is determined to make her work accessible, both to children and others who don't necessarily frequent art galleries.
Suss' nod to gender lies in her interest in the value of domesticity and the legacy of the women in her family as homemakers cultivating a strong familial space.
Carmen Winant, a collage and installation artist who teaches studio art at Ohio State, has for this exhibit created 30 light boxes illuminating collages of women.
All the material in Winant's work is found and collected. Her images at The Co come from "old magazines, books of Martha Graham choreography, feminist literature" and so on. "I've spent years looking for full bleed, double-sided images that hold my attention," says Winant. "I hold it all up to the window, thousands of images now over time."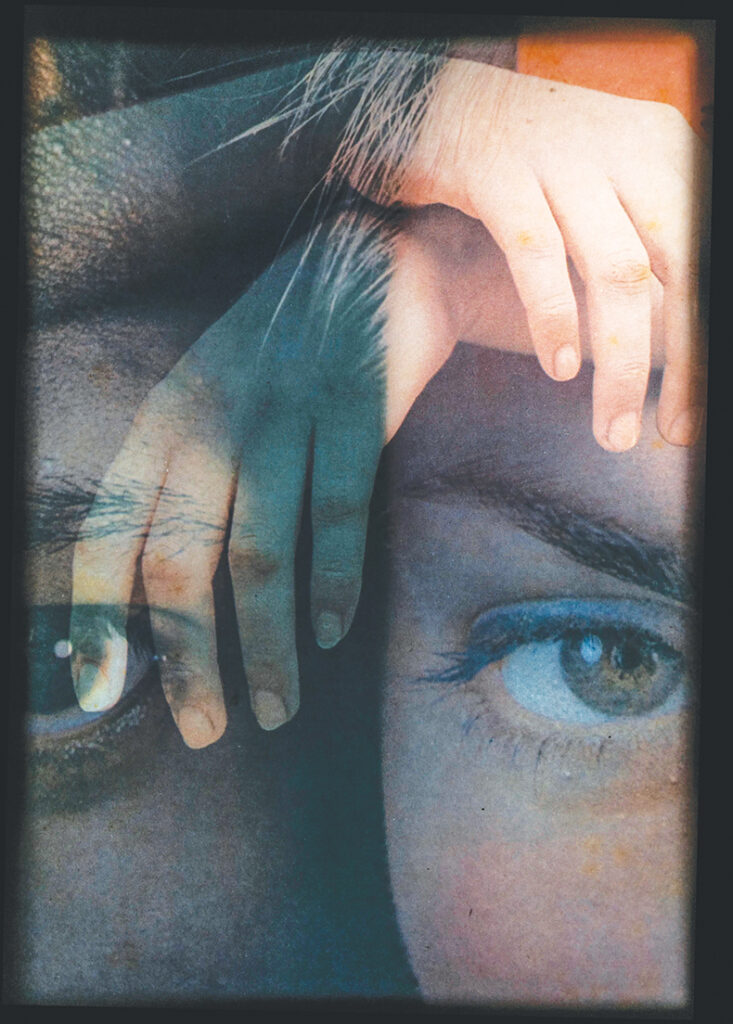 The feminist theory of the male gaze presents women as objects for the pleasure of the male, heterosexual viewer. Perhaps the most famous example in art history is Manet's Déjeuner sur l'herbe (The Luncheon on the Grass) of 1863. The painting depicts a naked woman picnicking with two fully dressed men. She stares directly at the viewer. Winant disrupts the voyeurism of looking on the female nude with raw images of childbirth, juxtaposing different ideas of female sexuality.
Winant, also secular, says "Judaism — as a culture, as a history, as a spiritual guide, informs the fabric of my being. Particularly the concept of tikun olam (repairing the world), and intentional repair. My interest in feminism is rooted in this same commitment — a desire to make the world a safer and more communal place for us all."
Israeli artist Yael Bartana's video installation, The Undertaker, is a 62-minute rumination on confronting systemic violence with action. A slow, deliberate performance piece, its participants carry rifles whose muzzles appear to have been wrapped so as to be rendered useless.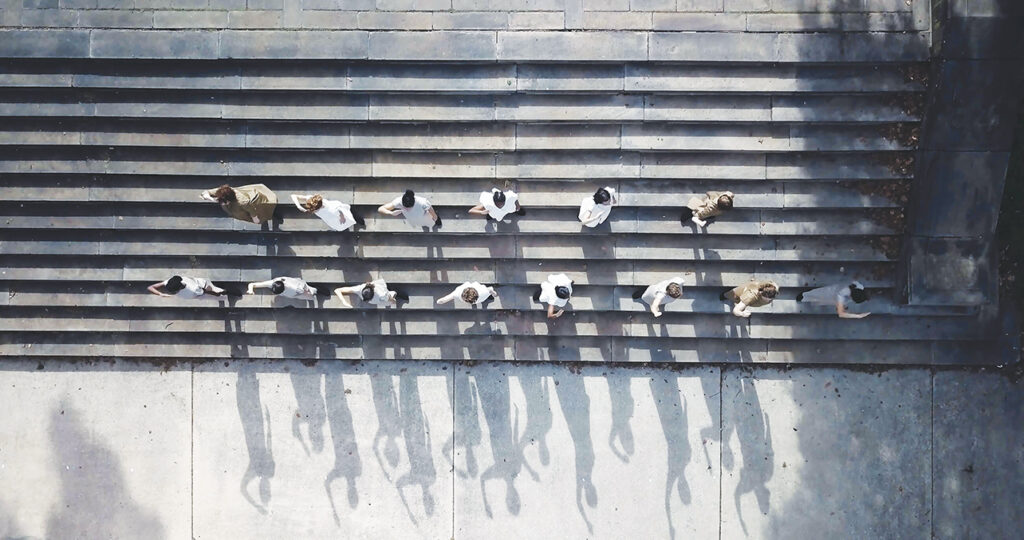 They march through modern-day Philadelphia in white garments, pacing toward a cemetery to perform a ritual burial of the weapons. The movements are inspired by Israeli choreographer Noa Eshkol and her 1953 performance in remembrance of the Holocaust.
In the case of all three artists, there is a sense of stillness: whether it is a vacant interior, a photographed moment frozen in time, or a solemnly methodic performance piece.
They require human presence to become reanimated. Visit The Co to breathe further life into these thoughtful works.
Works by Yael Bartana, Becky Suss, and Carmen Winant are on exhibit at The Contemporary Dayton, 25 W. Fourth St., through March 26. Admission is free. For more information, go to codayton.org or call 937-224-3822.
To read the complete March 2023 Dayton Jewish Observer, click here.