Two new books from Dayton's geek/pop culture whiz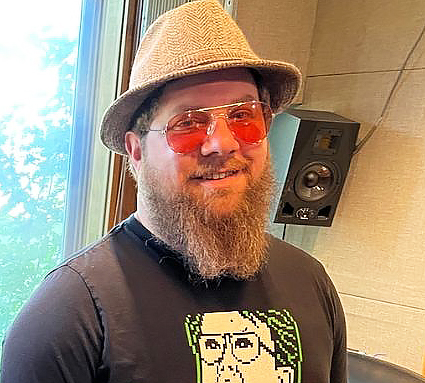 An interview with Mathew Klickstein
By Marshall Weiss, The Observer
If you're working on your Chanukah gift-giving list, all-around pop culture vulture Mathew Klickstein might suggest adding two books: See You at San Diego: An Oral History of Comic-Con, Fandom, and The Triumph of Geek Culture, published by Fantagraphics in September; and The Little Encyclopedia of Jewish Culture, to be published by Rockridge Press Nov. 22. Klickstein is the author of SLIMED! An Oral History of Nickelodeon's Golden Age, and co-author of Springfield Confidential: Jokes, Secrets, and Outright Lies from a Lifetime Writing for The Simpsons. Here, he shares why he plunged into Comic-Con and Jewish culture for his latest projects.
What should our readers know about See You at San Diego?
I wanted the ultimate end-all and be-all history on all this. I realized the best way of doing that would be through the narrative of the pre-history, history, and expansion of the largest pop culture gathering worldwide. It's not just Comic-Con, it's about a whole kind of community.
People will be very surprised what's in there. For example, one of the interviewees, John Pound, is the first artist to have worked on the Garbage Pail Kids drawings. It was created by well-known Jewish comic artist and graphic novelist Art Spiegelman. Art Spiegelman created Garbage Pail Kids, but he got John Pound, his friend, to work on Wacky Packs, which is another one. Spiegelman was very smart. He was making money on the side doing Wacky Packs and Garbage Pail Kids and kooky things, and meanwhile that gave him the opportunity and the many years of time he had to spend on Maus.
A graphic novel was not something that was really considered a viable option and there are people who talk about this in the book: how graphic novels came about and how something like Maus could happen, and why it was so important not only for telling the story of his father in the Holocaust, but what he did aside from that was the format (of the graphic novel genre).
Another great Jew, Will Eisner, was the ultimate progenitor of the graphic novel. Even the biggest award in comics, it's called the Eisners and they are given every year through Comic-Con. It was originally called the Kirby Awards, another great Jewish guy (Jack Kirby), and he's there on the cover. Another Jewish guy, Forrest J. Ackerman, who is considered the father or the godfather of modern fandom, he published a very important magazine that's still kind of around in its own way (Famous Monsters). The last picture in the entire book is this great picture of Forrest at the Ackermansion. So Jews are all over the place in the story of all this.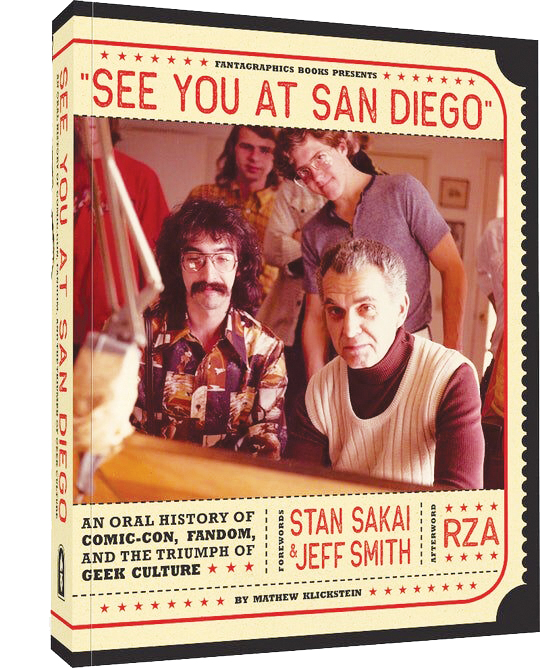 What intrigues you about Comic-Con?
You can see the people who really made it happen, who brought it together. They did so because there was this intersection like the cantina in Star Wars, the bar in Treasure Island. All these different people who are there. People would go there to get work. Because people knew they'd see, even early on, Bradbury and others. And as early as the mid-'70s, you start to have Hollywood come down with Star Wars and Star Trek and others.
And it became a known thing that you go there and not only maybe have a good time, not only maybe sell some things, but you might meet some editors or producers and end up working for them. A lot of people did.
One of the ways I was able to do this project — talk to all these people — the main nexus of folks who created Comic-Con are all still very much friends with each other. Comic-Con for them has become almost more like a high school reunion and they all grew up together. They all worked on projects together.
And you throw in anything — Hanna-Barbera, Marvel, DC, Looney Tunes, Warner Brothers, Disney — all these people went on, everyone who didn't become a creative did become some kind of professor, got very involved in the science world.
Do you identify as inside that community looking out, or outside looking in?
I aspire to be an outsider looking at it without being objective. I'm not necessarily too involved in the comic scene, and I'm not a part of the group that comes and makes a lot of this happen. Comic-Con has been around for over 50 years now. There's never been anything like this book. There was a documentary, there was a Rolling Stone article that came out in 2017 that attempted to tell the origins of Comic-Con. And there were errors.
This is an oral history. The raw stories that are in there, this reminds me of talking to my grandparents and other people's grandparents. A lot of these people are not going to be around much longer. We have some who are already gone.
What can we expect from The Little Encyclopedia of Jewish Culture?
I've done theatre here with children's groups. It was called Dare2Defy and now, very smartly, TheatreLab Dayton. We had kids from all over town. We were a group of people writing a play together. I would make references to things sometimes and they would say, "What's that?" So I would say, "Let's talk about that."
They didn't know who the Marx Brothers were. Or the Three Stooges. They struggled with the idea of slapstick. No Borsht Belt. No vaudeville. No George Burns or Henny Youngman. And I realized that, especially right now, we're supposed to be going through this transition (in education) where they're shedding a spotlight on history that hasn't ever been illuminated before.
We know there have been explicit issues, in California, in the Academy Museum, somehow all the Jewish contributors (were excluded). That was upsetting.
And (California Gov.) Gavin Newsom's plan to teach ethnic studies that left out Judaism as well. It's explicitly happening that we are being left out of this push to bring some stories back into the curriculum.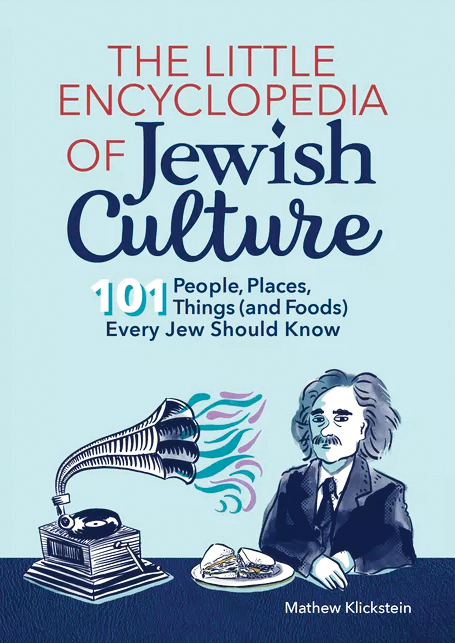 These people are very important: they helped create Broadway, American comedy, radio, storytelling, and I think it's really important to give them to the younger generation.
I wanted to do a series of children's books, each that would focus on a different important Jewish cultural icon. I started pitching it around. In the three years I've been here (in Dayton), I've come out with five books. I had a lot of trouble selling this book. I had spoken with one company. They, a few months later, actually came back to me.
They said they were developing a Jewish culture encyclopedia. Their idea was, why don't we put it all together in one thing? Marx Brothers and Three Stooges and Fanny Brice and new people and old people and food.
It's lighthearted, it's fun, there are entire sections: Jewish critics, Jews and comics. We wanted it to be eclectic and expansive. And there's fictional and historical. So you will see Dr. Fleischman from Northern Exposure, but you'll also see Freud and Einstein in there.
Adults will appreciate it, but I hope they read it to their children. I try to keep it sophisticated but fun. It doesn't read exactly like an encyclopedia. I can see a 10 or 11-year-old enjoying this, certainly ones I worked with in my theatre classes would be able to read this and enjoy it.
Mathew Klickstein's See You at San Diego book events in the Miami Valley
• Tues., Nov. 1, 7:30 p.m., Heritage Coffee at UD, 300 College Park Dr., Dayton.
• Weds., Nov. 2, 5-8 p.m., Bell, Book & Comic, 458 Patterson Rd., Dayton.
• Thurs., Nov. 3, 6:30 p.m., Fairborn Community Library, 1 E. Main St., Fairborn.
• Fri., Nov. 4, 6:30-8:30 p.m., interview with Libby Ballengee, Omega Music, 318 E. Fifth St., Dayton.
• Sat., Nov. 5, 6-8 p.m., Teen Fan Fest at Yellow Springs Library, 415 Xenia Ave., Yellow Springs.
• Wed., Nov. 9, 7 a.m.-7 p.m., Monocle Comics & Coffee, 22 S. Main St., Miamisburg.
• Thurs., Nov. 17, 7-8 p.m., interview with Leroy Bean, Dayton Metro Library-Kettering-Moraine Branch, 3496 Far Hills Ave., Kettering.
To read the complete November 2022 Dayton Jewish Observer, click here.