New Shabbat dinner programs for young adults launching Oct. 1
National nonprofit OneTable and Federation bring project here
By Abigail Klein Leichman, Jewish Standard
Young Jewish adults seek out the weekly ritual of Friday night Shabbat dinners to build social connections, mitigate loneliness, and deepen ties to their community and Jewish identity.
That is the conclusion of a study from OneTable, a national nonprofit founded to support people in the 21-to-39 age range who want to find, share, and enjoy Shabbat dinners as a way of slowing down, meeting peers, unplugging from the week, creating intention in their lives, and building meaningful communities.
From Oct. 1 through Dec. 31, OneTable will bring its Shabbat dinner project to the Miami Valley, with a 50-percent funding match provided by the Jewish Federation of Greater Dayton.
The nondenominational OneTable doesn't tell hosts what kind of experience to offer — it can be anything from a traditional dinner to a casual affair or an evening for specific populations, such as LGBTQ Jews.
Potential hosts fill out an application and once they are approved, work with OneTable's field team to plan and publicize their dinner using OneTable's social dining platform and step-by-step guide.
Hosts can get "nourishment credits" of $15 per guest (or a maximum of $150 per dinner) to spend on groceries, decor, and more.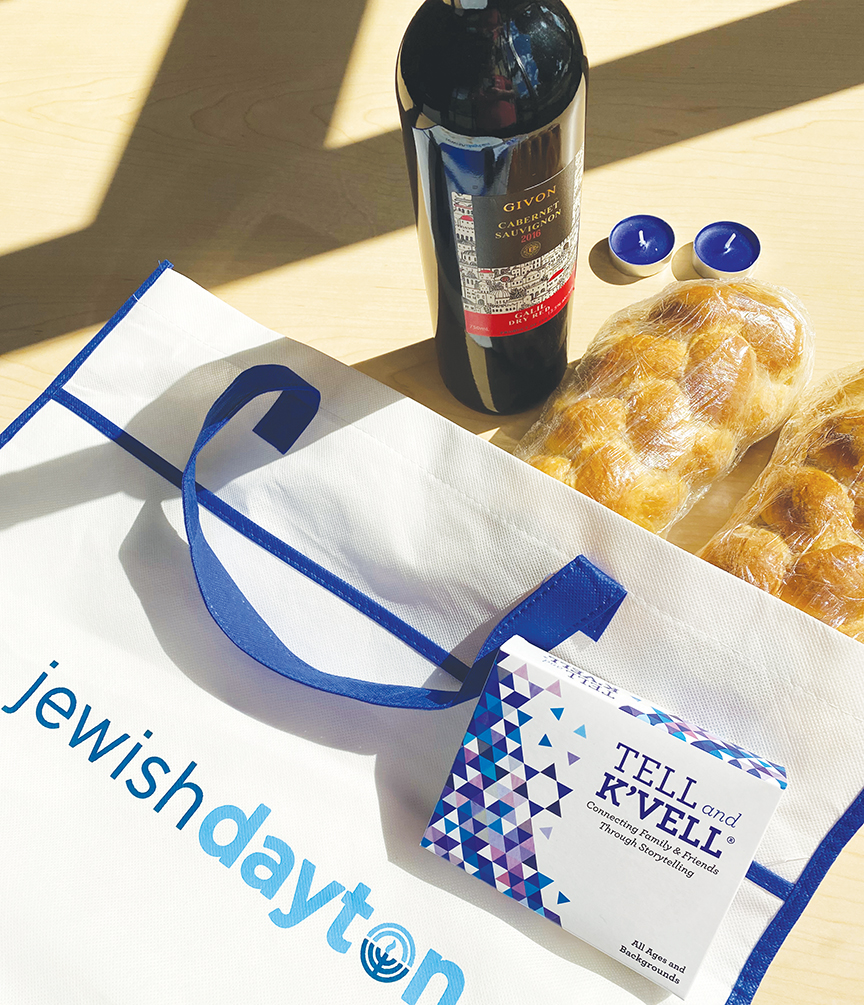 "Dayton's Jewish Federation will also provide Shabbat in the Bag, some special items to enhance the Shabbat experience for our OneTable participants, such as kosher challahs, Shabbat candles, Tell & Kvell cards, and a bottle of Kosher wine," said Lidia Zambilovici, the Federation's development director. "It's open to any young adults interested in hosting Shabbat in their homes, parks, or favorite hangout spots."
"I got involved with OneTable in my mid-20s when I stumbled across it at a dinner party in Washington, D.C.," said Ari Rubin, 30, OneTable's Cincinnati community ambassador; he is coordinating OneTable's expansion to the Miami Valley. Rubin has hosted OneTable dinners in Charlotte and Philadelphia as well as in Cincinnati.
"OneTable has allowed me to give other young professionals a place to call home on Shabbat," he said.
He said OneTable provides "awesome financial nourishment, detailed Shabbat guides, and great recommendations to help elevate programming and bring dinners to the next level."
Rubin said he hopes that guests who attend his dinners will want to become hosts themselves. "Hosts mention that Friday night Shabbats with OneTable have reincorporated Friday night Shabbat back into their practice," he said. "Many hosts would never or rarely celebrate Shabbat and now they make an effort to do it at least once or twice a month.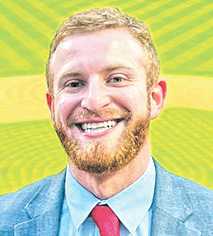 "Additionally, hosts tell me they've met many friends through OneTable dinners or met friends through work, sports leagues, and so on, and those friends have mentioned they're interested in getting more involved with their Judaism and finding a community to celebrate Shabbat."
The research study, Craving Connection: Researching OneTable's Impact, conducted by Benenson Strategy Group, provided data and insights about why young adults host and engage in Shabbat dinners and what keeps them coming back.
In November and December 2021, BSG fielded a quantitative study on attitudes and behaviors. It gathered 1,938 responses from three cohorts of OneTable participants — active hosts, active guests, and respondents who hadn't been to a dinner in more than a year — and a comparison group of 814 Jewish young adults who never participated in OneTable. Among the key findings of the report:
• People come for the connections and stay for the intention. Participants are looking for social connections within Jewish experiences, regardless of whether they grew up with such experiences.
• Big issues of the day bring young people to Shabbat dinner. While OneTable Shabbat participants and other young adults express concern over antisemitism and the Israeli-Palestinian conflict, they consider climate change, racism, and Covid as more pressing issues for them, and these concerns increase their desire to attend a social Friday night dinner.
• Young adults experiencing Shabbat dinners with peers feel less lonely. Most OneTable hosts (86 percent) and guests (79 percent) say that they've become closer with people and "felt less lonely" at their OneTable dinner. About one in three guests met up again with someone they met at a OneTable dinner. OneTable participants also report feeling less lonely than the comparison group and are much less likely to hold feelings and attitudes associated with social loneliness than are other Jewish young adults.
• Shabbat dinners can lead to more Jewish engagement. About one in four participants said they've adopted new Jewish rituals or practices since their first dinner. Nearly one in three have sought out new Jewish organizations or communities in which to be involved.
• 75 percent of OneTable participants are celebrating Shabbat when they wouldn't have otherwise. That's especially true of participants who did not have a regular Shabbat practice growing up.
Aliza Kline, a co-founder and the CEO of OneTable, said that while the pandemic exacerbated mental health challenges and feelings of loneliness, "the ancient Jewish ritual of Shabbat dinner is as relevant as ever."
"Young adults in particular want the powerful social and emotional components of a peer Shabbat dinner and the Jewish experiences. To many participants, they are intrinsically tied together."
David Siegel, founder and CEO of Meetup — the largest platform for finding and building local communities – commented on the findings in the report.
"By leveraging technology to help build connections, OneTable is tackling the crises of loneliness and dissociation from Judaism head-on," he said. "It's exciting to see the impact of OneTable's strategy."
To learn more or sign up to host OneTable Shabbat dinners in the Miami Valley for people ages 21 to 39, go to onetable.org.
To read the complete October 2022 Dayton Jewish Observer, click here.