Late cantor's memoir published by daughter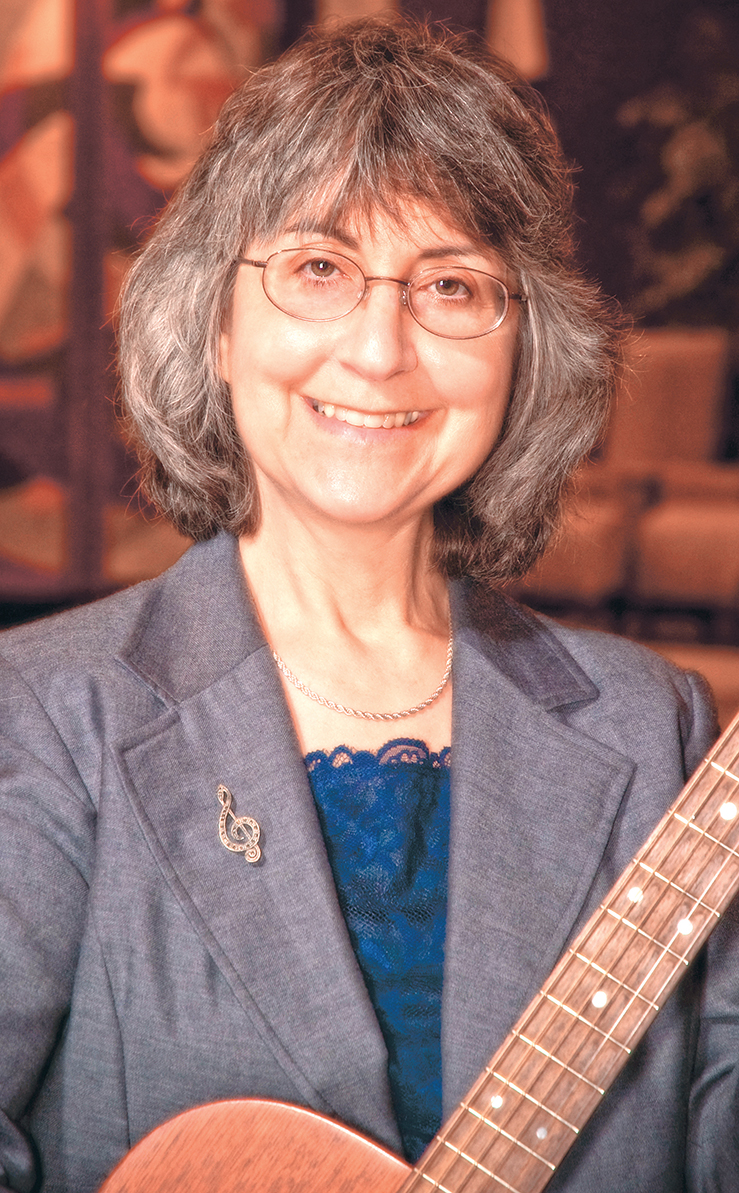 'I want people to know her story'
By Marshall Weiss, The Dayton Jewish Observer
Two days before Cantor Joyce Ury Dumtschin died from pneumonia as a result of myelodysplastic syndrome in 2013, she finished writing her memoir, My Trip to Cancer-land. Her intention was to have it published. This August, her daughter, Rachel Dumtschin Evans, was able to honor her mother's wishes with its publication via Amazon.
"It's her story," Rachel tells The Observer. "It tells what happened when she got diagnosed with cancer, what she went through with her whole cancer diagnosis — she ended up losing her insurance — and then also what she did to try to get resources to help pay for treatment, for different medications."
Joyce, who served as cantor at Temple Beth Or from 1998 to 2011, received her diagnosis in 2009, when her daughter was in her first semester at Loyola University in Chicago.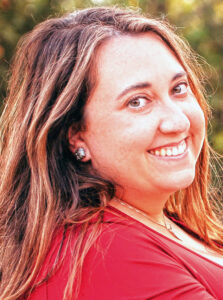 "She ended up passing away my second semester senior year," Rachel says.
Publishing her mother's book, Rachel says, is a relief.
"It's a weight off of my shoulders not to have it hanging over me anymore. I'm excited to share it with people who knew her and people who helped support her during that time. I want people to know her story. She wanted this book out there."
Rachel also wanted to finally publish the book so that her grandparents — Joyce's parents — could see it in print.
Joyce originally gave the manuscript to local author Martha Moody Jacobs, a friend of the family, who handled the first round of editing. Rachel took over the book project in 2017.
"It was emotional for me to get through the process," Rachel says. "And every time you're reading it and just editing for spaces and commas, you get pulled back into what happened, where I was when all of this was happening."
From Joyce's memoir, Rachel learned there was much her mother didn't share with her or her brother, Nate, who is five years her senior.
"She was always very strong for us. We never saw her cry. She was so resilient. And reading how much she wanted to live. The first thing she thought when she got diagnosed is, 'Am I going to make it to Rachel's college graduation?' It's knowing that she wanted that so, so much."
Myelodysplastic syndrome is a form of cancer in which bone marrow doesn't make enough healthy blood cells; it causes infections, anemia, and easy bleeding. Joyce underwent an unsuccessful bone marrow transplant in September 2011.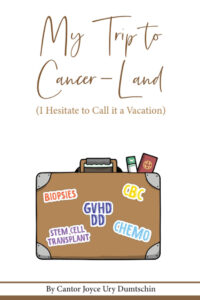 A Chicago native, Joyce moved to Dayton with her husband, Irwin, in 1986. Shortly after they joined Temple Beth Or's choir in 1987, she was asked to become the temple's volunteer choir director. In 1988, it became a paid position. A decade later, she was invested as a cantor by the American Conference of Cantors and the Cantors Assembly.
As reported in The Observer at the time, two months before Joyce's bone marrow transplant, Temple Beth Or's board eliminated her position as full-time cantor, citing "fiduciary responsibilities to the congregation." She was offered and accepted the part-time job of music specialist, which initially allowed her to continue to receive health insurance. In her memoir, Joyce included some articles from The Observer's coverage of her story.
With the August publication of My Trip to Cancer-land, Temple Beth Or issued a statement to The Observer:
"Cantor Dumtschin was a gifted musician and educator who provided invaluable contributions to Temple Beth Or over the course of 24 years of service. She pioneered the congregation's choir program and helped guide numerous pupils on their paths to becoming b'nai mitzvah. We are saddened to read her firsthand account of the difficulties she faced in her fight against cancer. Her memoir demonstrates the grace and strength she displayed in the face of hardship. May her memory be for a blessing."
Rachel and her husband, Andy, named their son Jacob in memory of Joyce when he was born in 2020.
Publishing her mother's memoir, Rachel says, "is the last thing that I can really do for her other than living my life and raising my family in a way that she would have wanted."
Corrections: The print version of this article incorrectly stated that Cantor Dumtschin completed her memoirs three days before she died. Also, her parents were incorrectly listed as both age 93. Dumtschin's father is 93, her mother is 92 until mid-October.
To read the complete October 2022 Dayton Jewish Observer, click here.