U.S. and the Holocaust documentary brings local survivor face-to-face with her mother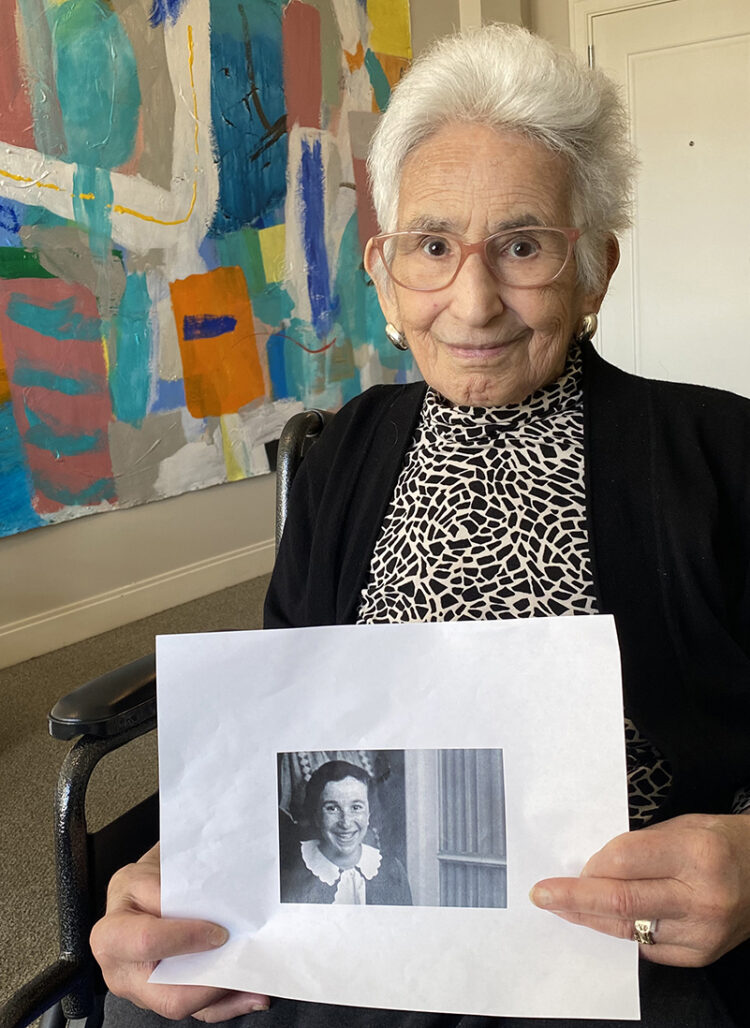 By Marshall Weiss, The Dayton Jewish Observer
Seven minutes into watching the first episode of Ken Burns, Lynn Novick, and Sarah Botstein's documentary The U.S. and the Holocaust, 91-year-old Holocaust survivor Eleanor Hambury Must saw film footage of a young woman in profile, sitting on a balcony in Germany with her embroidery. The young woman then turns, looks directly into the camera with a broad smile, and returns to her embroidery.
The young woman is Eleanor's mother when she was pregnant with her.
"I was just blown away," says Eleanor, who watched the premiere of the episode on Sept. 18. "It kind of put me in turmoil. Just because you don't expect to see your mother. She died in 1935. And that's a long time ago."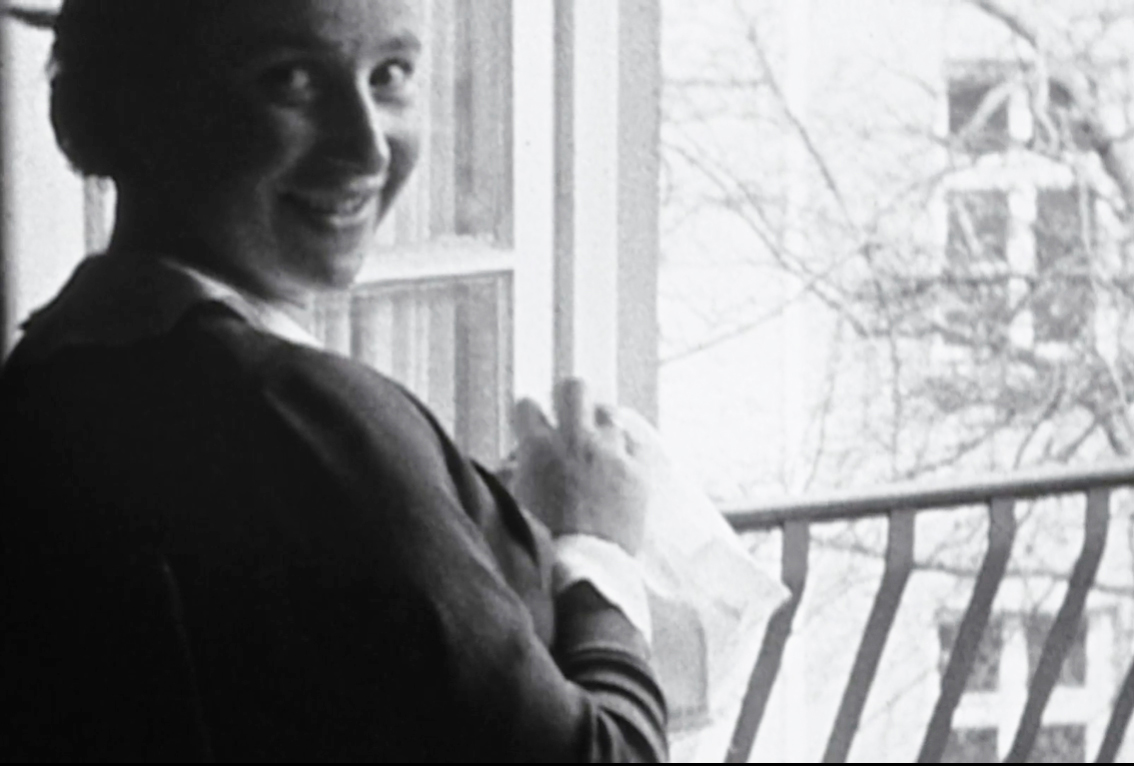 Eleanor and her family had no idea the footage would be incorporated into the new PBS documentary.
"She's very pregnant with me," Eleanor says of her mother, Elisabeth Plaut Hamburger, who would die when Eleanor was 4. "Since I was born in mid-May 1931, it must have been April of 1931."
The footage appears at the beginning of a segment showing Jews going about their lives in Berlin before Hitler came to power.
At the seven minutes, four seconds mark, viewers see Eleanor's mother sitting on an open balcony with her embroidery. The next shot is from the balcony, in front of Elisabeth. Standing behind her in the doorway are her sister-in-law, Hannah, and Elisabeth's husband, Eleanor's father, Fritz.
Fritz caresses the back of his wife's neck with his hand. She gives him a loving look, turns to talk with Hannah, and smiles to the camera again.
The voiceover to this footage contrasts with the scene: "When Nazi rule began in 1933, there were 9 million Jews in Europe. Twelve years later, when the Second World War ended, in 1945, at least two out of every three of them had been murdered."
The person who took the home movies was Dr. Otto Plaut, Elisabeth's brother, Eleanor's uncle.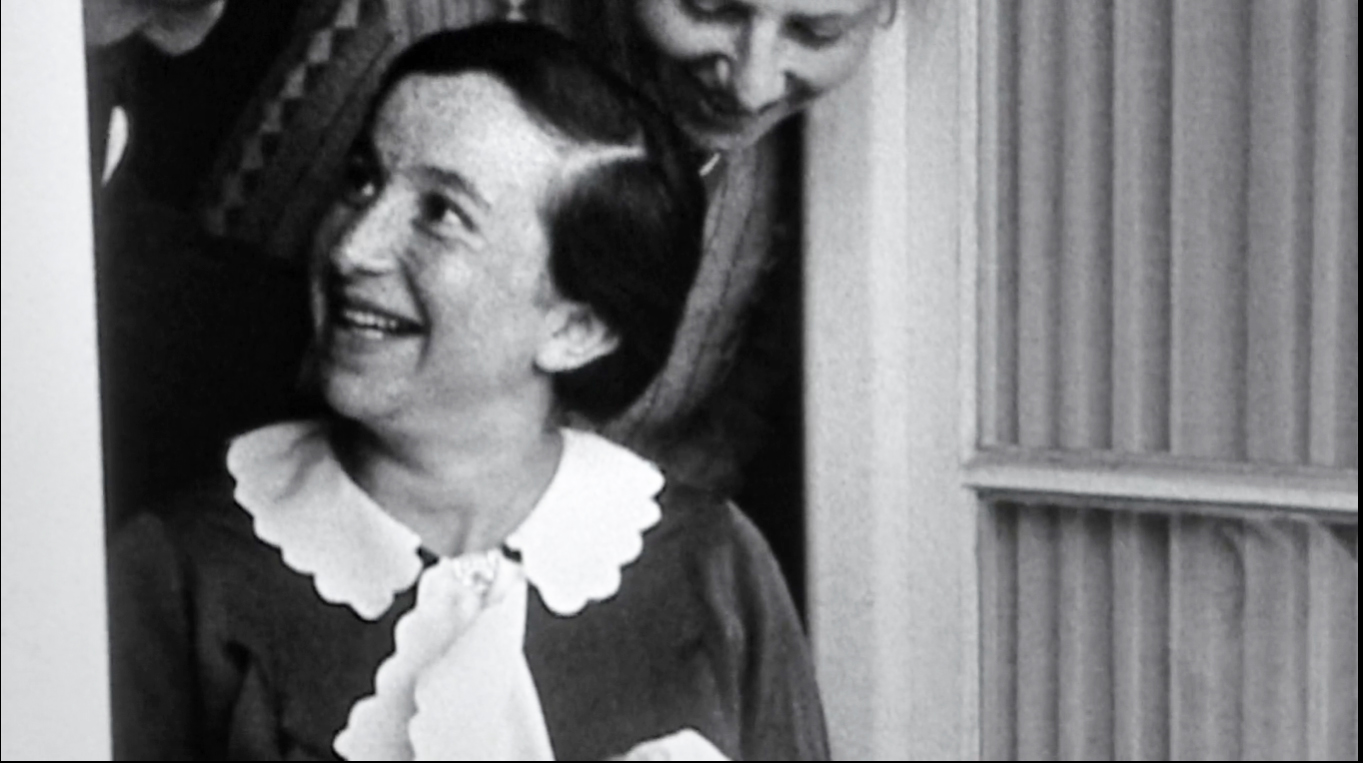 Otto's son, Eleanor's cousin Dr. Andrew Plaut, now in his 80s and living in the Boston area, donated the film to the United States Holocaust Memorial Museum, which partnered on the documentary The U.S. and the Holocaust.
Eleanor, who lives in Centerville, recalls first seeing the footage when Andrew restored and digitized it in 2014.
An only child, Eleanor was born to Elisabeth and Fritz in Hamburg. In 1933, the Nazis forced industries in Germany to fire Jews in managerial positions. Fritz lost his job with Elektrozeit, a company that made and installed time clocks and security alarms.
It was in 1934 when Elisabeth, Fritz, and their daughter, Eleanor, departed Germany — the first of their relatives to do so.
Eleanor says her father didn't struggle with his decision to leave Germany. "For him, it was pretty clear."
At first, Eleanor was sent to live in Switzerland while Fritz and Elisabeth moved to Rome, where Fritz had a contract with Elektrozeit to establish a branch office there.
"That's what he was supposed to do when he moved to Italy," Eleanor says. "But then my mother died, accidentally in Rome, in that apartment they set up. It was a faulty water heater in the bathroom. Carbon monoxide is heavier than air. It lay low, and she was in the bathtub when she died."
As a single father after the death of his wife, Eleanor says, Fritz was unable to fulfill his sales quota with Elektrozeit. He lost his job.
He then started his own company; he assembled large electric clocks on public buildings in Rome and Vatican City.
When Italy enacted its racial laws at the end of 1938, Fritz and Eleanor left the country. Because of steep immigration restrictions to the United States against German immigrants, the two departed for Havana, Cuba in February 1939. There, they were united with Elisabeth's parents.
In August 1940, Fritz and Eleanor were allowed into the United States via Key West, Fla. From there, they traveled by bus to Mansfield, Ohio, where Elisabeth's brother, Dr. Hans Plaut, and his wife, Erica — Elisabeth's dearest friend — took Eleanor in while Fritz Hamburger found work. Fritz also changed his name to Fred Hambury, which he hoped would sound less German to American ears. A few months later, Eleanor's maternal grandparents also arrived from Cuba and lived with Hans and Erica.
Elisabeth's brother Otto, his wife, Hannah, and their children had also arrived in the United States, via Holland, in 1938-39.
Although Fred's sister escaped the Holocaust, their older brother and his wife and children perished at the hands of the Nazis.
Fred married a Holocaust survivor from Germany in 1945 and Eleanor came to live with them in Cleveland Heights at age 14. Their social circle, Eleanor recalls, was with other Holocaust survivors from Germany who sought each other out.
When Eleanor was 82 in 2014, she began writing her autobiography. It includes her father's autobiography, which he also wrote when he was 82.
"It's just basically for my family, my children and grandchildren," she says. What I Know Now is the title.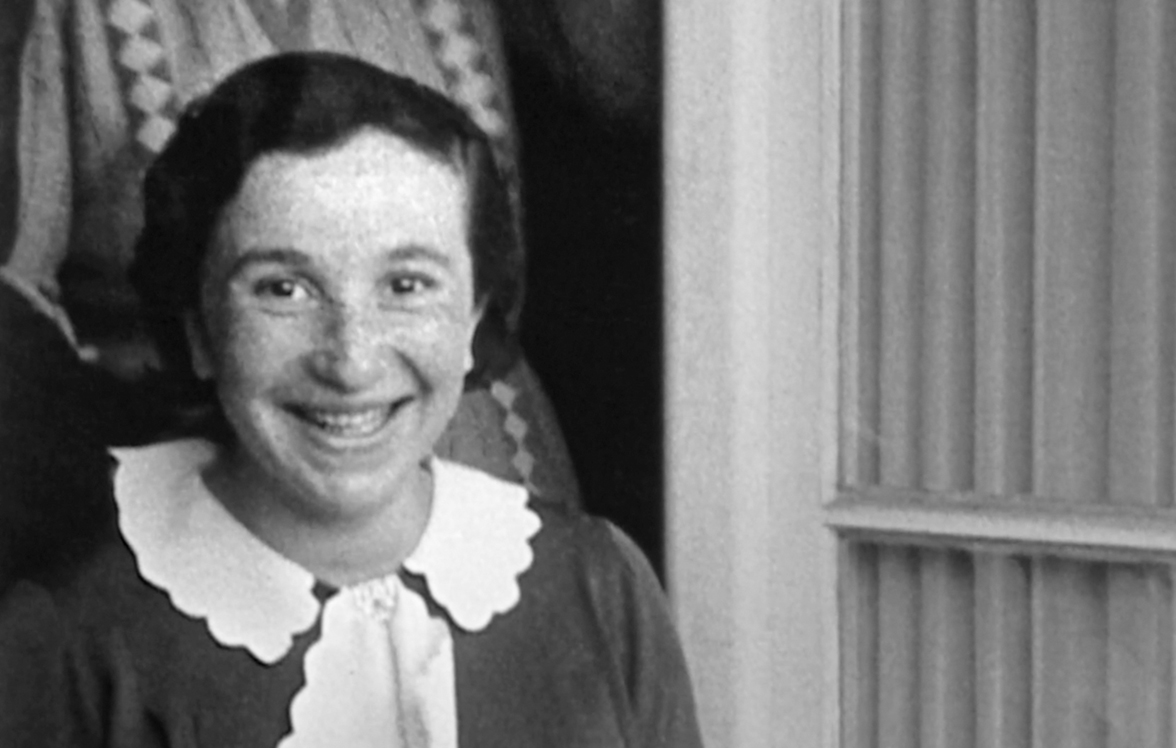 "As I began to work on it, I began to understand what happened," she says. "As a kid, you don't know. And that's why I titled it What I Know Now."
The book's title page includes the words, "Without my husband, the love of my life, Ray Must, none of this work would have been possible."
Celebrated artist and art teacher Ray Must died in July. He and Eleanor, a longtime early childhood teacher, were married for more than 68 years.
Eleanor says she shared her experiences with her children when they were growing up.
"They knew. It's part of their upbringing. And my faults and foibles as an adult are partially a reflection of my experiences in the Holocaust."
"I hope that this story engenders in our descendants sympathy toward immigrants who come with less than we had," Eleanor writes at the conclusion of her book. "Their aspirations to live in a free society are as great as ours. We need to pay good fortune forward."
Eleanor Must will join a panel discussion about The U.S. and the Holocaust, at 7 p.m., Monday, Dec. 5 at the National Museum of the U.S. Air Force, 1100 Spaatz St., Fairborn. Joining her on the panel will be Prejudice and Memory: A Holocaust Exhibit Curator Renate Frydman. Documentary co-creators Sarah Botstein and Lynn Novick will join virtually. The panel is presented by ThinkTV and the Jewish Community Relations Council.
To read the complete November 2022 Dayton Jewish Observer, click here.