A Titanic Jewish Experience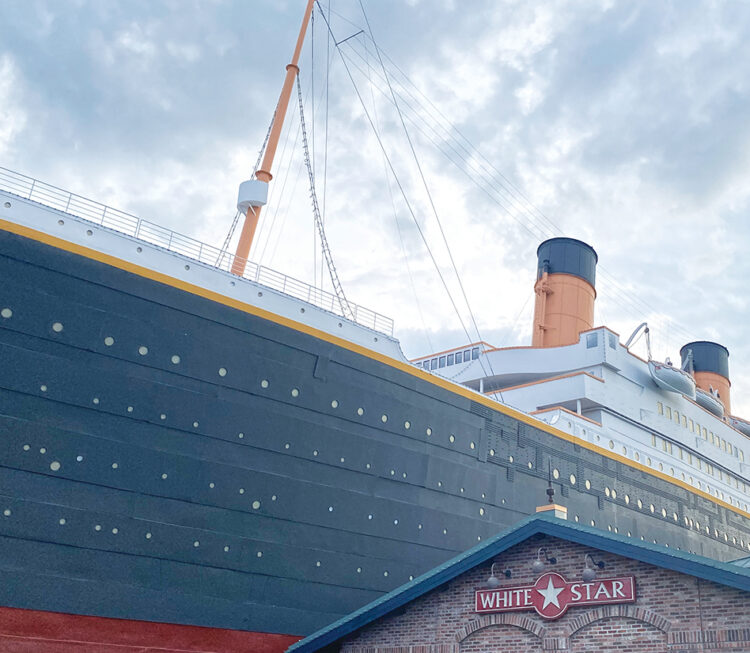 Titanic Museums' tribute to Jewish passengers & crew draws direct line to immigration restrictions & the Holocaust
Story and Photos By Marshall Weiss, The Dayton Jewish Observer
Below the Smoky Mountains, not far from Dollywood and neighboring Gatlinburg, drivers on the Parkway in Pigeon Forge, Tenn. see outsized, bizarre architecture luring them and their kids to the attractions inside.
A few blocks from a life-size King Kong on top of a truncated Empire State Building, across a parking lot from the Hatfield & McCoy Dinner Show is a replica of the front half of the Titanic at the moment it struck an iceberg on April 14, 1912. Built at 50 percent of the size of the original ship, it's still colossal.
While it's designed to appeal to visitors of all ages, the Titanic Museum is a serious, carefully curated experience, a tribute to the 1,512 passengers and crew who perished and the 713 who survived its only voyage. With 400 Titanic artifacts, it's also an educational resource to school districts in 18 counties across the region.
Through mid-February, visitors to the Titanic Museum in Pigeon Forge — and its sister Titanic Museum in Branson, Mo. — will also see the Titanic Jewish Experience, a tribute to the ship's estimated 67 Jewish passengers and two Jewish crew members.
"Did you know Titanic had a kosher kitchen and a kosher chef on board?" a sign announces at the entrance to the Titanic Museum.
I did. I brought that to the world's attention in April 2012, the centennial of the ocean liner's sinking. The clues were hiding in plain sight. I connected the dots, wrote, and distributed a series of articles about Jewish connections to the Titanic. Kosher food service in third class on the Titanic shed light on Jewish immigration from Eastern Europe at that time period.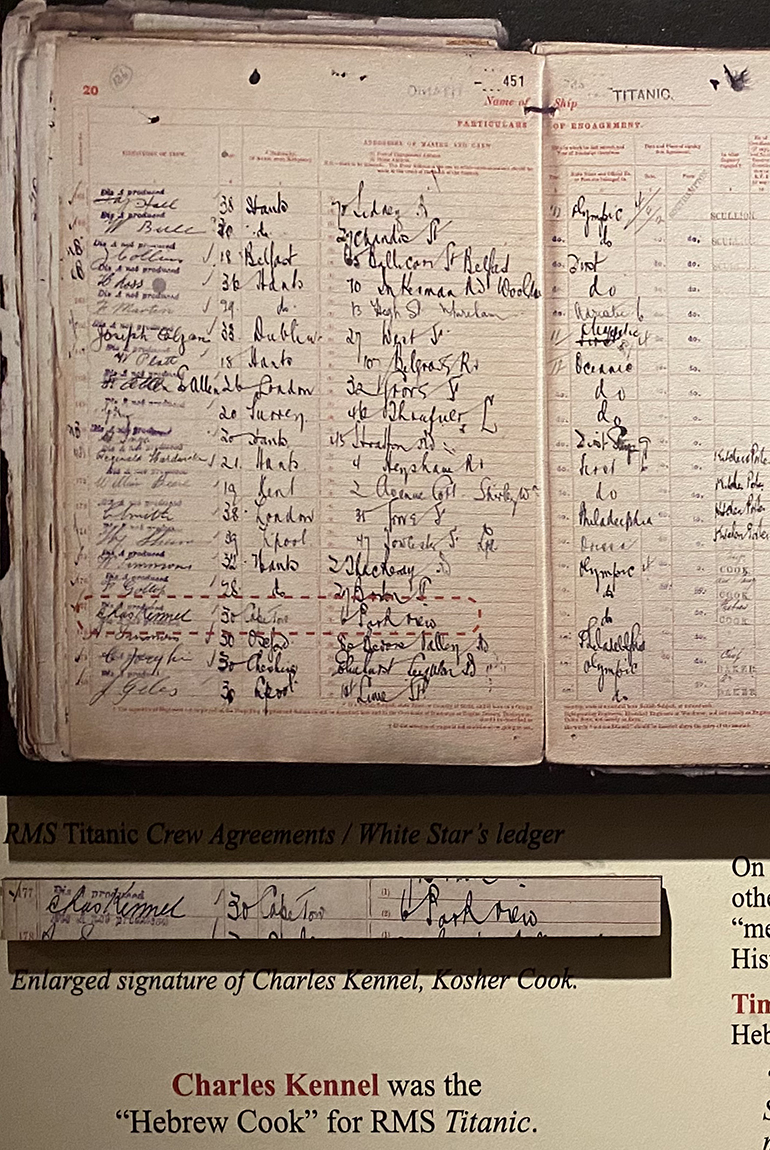 Midway through the great wave of Eastern European Jewish immigration to America, major passenger lines crossing the Atlantic instituted kosher food service for their Jewish passengers in third-class steerage. And some Eastern European Jews had fled to England first, because they couldn't afford the full ocean passage; some tried to make lives for themselves there. Most were required by law to keep moving.
In 2014, Israeli Eli Moskowitz asked me if he could incorporate my findings into a book he was writing about Jewish connections to the Titanic. I gave him my blessing. Published in English in 2018, Moskowitz's The Jews of Titanic is the definitive, comprehensive, and only book on the subject.
Paul Burns, curator of Titanic Museum Attractions and the Titanic Jewish Experience, consulted Moskowitz and me about artifacts he might include in the Jewish exhibits. Because of Covid, the exhibits' planned openings in Pigeon Forge and Branson were delayed from early 2020 until July 2021. I toured the Pigeon Forge museum in August.
The Titanic Jewish Experience is integrated across the museums' galleries; each Jewish element includes a blue Star of David on its title card.
Near the beginning of the exhibit is a reproduction of a White Star Line third-class menu from the Titanic era with a notation at the bottom, "Kosher Meat supplied and Cooked for Jewish Passengers as desired," along with an image from the White Star Line ledger that Titanic crew signed to work on the ship. The page includes the signature of Charles Kennel, who signed on as Titanic's "Hebrew Cook."
A few steps away is a display of White Star Line kosher utensils: a dish marked "meat" (and "kosher fleishik" in Yiddish) and forks and knives stamped "milk" ("kosher milchik").
These give a sense of how Titanic kosher food service might have looked. No kosher kitchenware has yet been found from the Titanic or its sister ship, Olympic, which was scrapped in 1935. The White Star Line kosher dishes and utensils here date to 1919-20.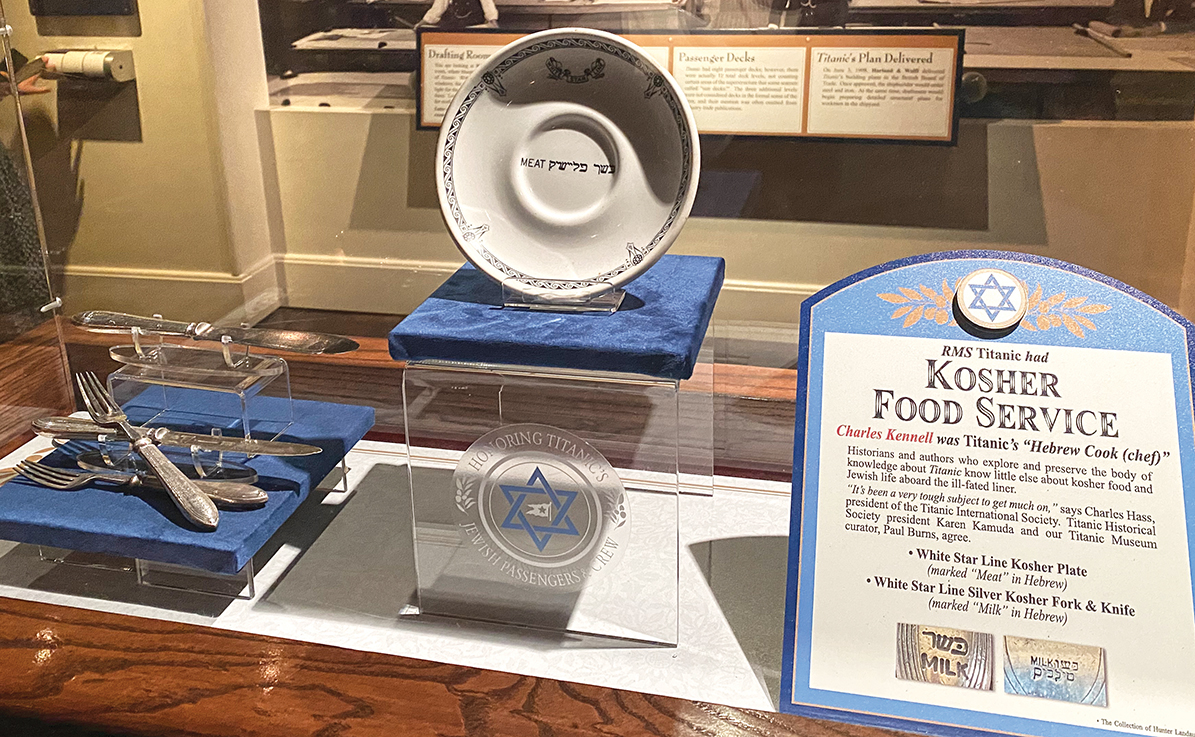 "The earliest piece we have (of White Star Line kosher utensils) is 1913," Burns says. "The 1913 piece is in our storage vaults. I just acquired it recently. I'm in total search now (for kosher utensils). We've got collectors across the world, the historians, we've got a couple of auction houses looking for us to find it."
No kosher dishes or utensils have been salvaged from Titanic or its debris field to date, Burns says, because the kosher kitchen, located down on F deck, was in the back half of the ship, which split from the front during the sinking and fully collapsed when it hit the ocean floor.
"One of our collectors suggested the reason we don't see a lot of third class (artifacts) from the Titanic era is these folks in this time period were not focused on taking souvenirs," Burns says. "These people were focused on transferring their lives. These were immigration ships. A third-class passenger would not have taken a saucer or spoon or anything to put in their pocket for fear that they would get caught. The things we have from Titanic that are actual dishes and those kinds of things were carried off in second and first class."
According to the Titanic Museum's count, 69 known Jews were aboard the Titanic. Of those, 39 died in the sinking (14 first class, 10 second class, 13 third class, two crew), and 30 survived (17 first class, three second class, 10 third class, no crew).
Burns and Moskowitz agree that no one knows for certain how many Jews were aboard the Titanic. The museum used two factors to identify who was Jewish: if a person's mother was Jewish (the standard of Halacha, Jewish law), and for those who survived, if the person practiced Judaism after the sinking.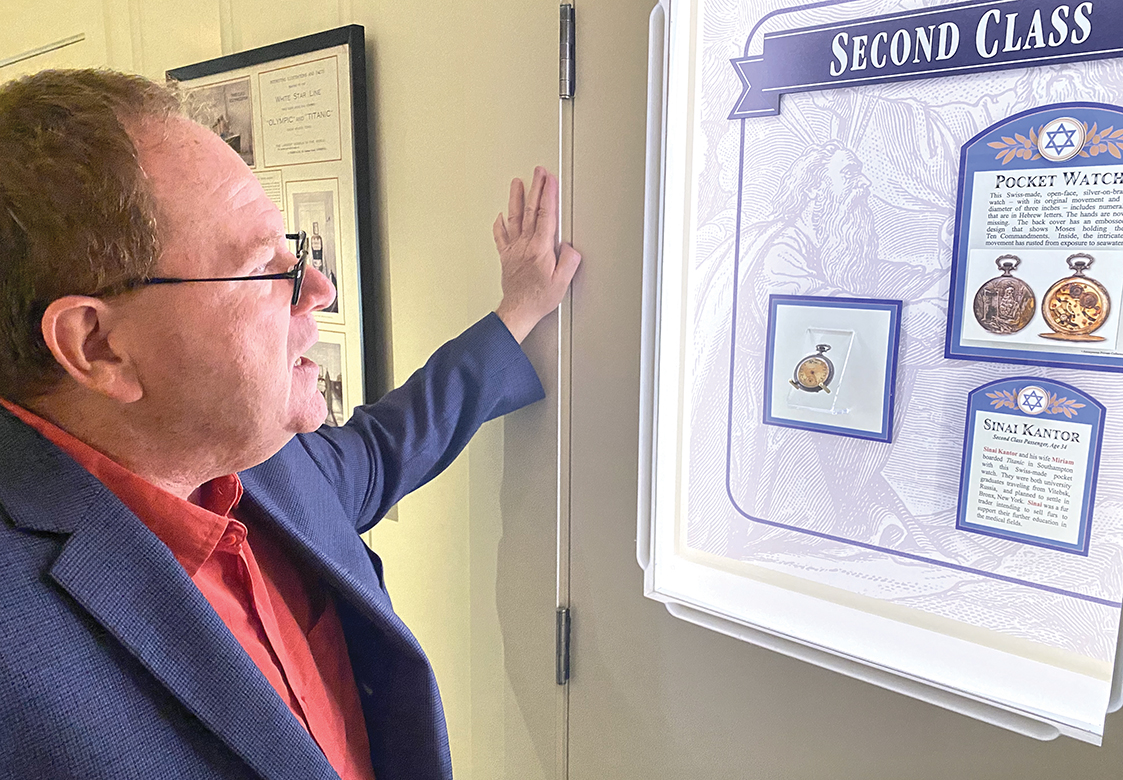 On prominent display in a gallery focused on second class is the pocket watch of Titanic victim Sinai Kantor, 34, who was traveling to America from Vitebsk, Russia with his wife, Miriam. The pocket watch, recovered from his body and returned to his wife, features Hebrew letters on its face and an embossed image of Moses and the Ten Commandments on its back. Its exposure to seawater rusted its movement and is visible on the watch face.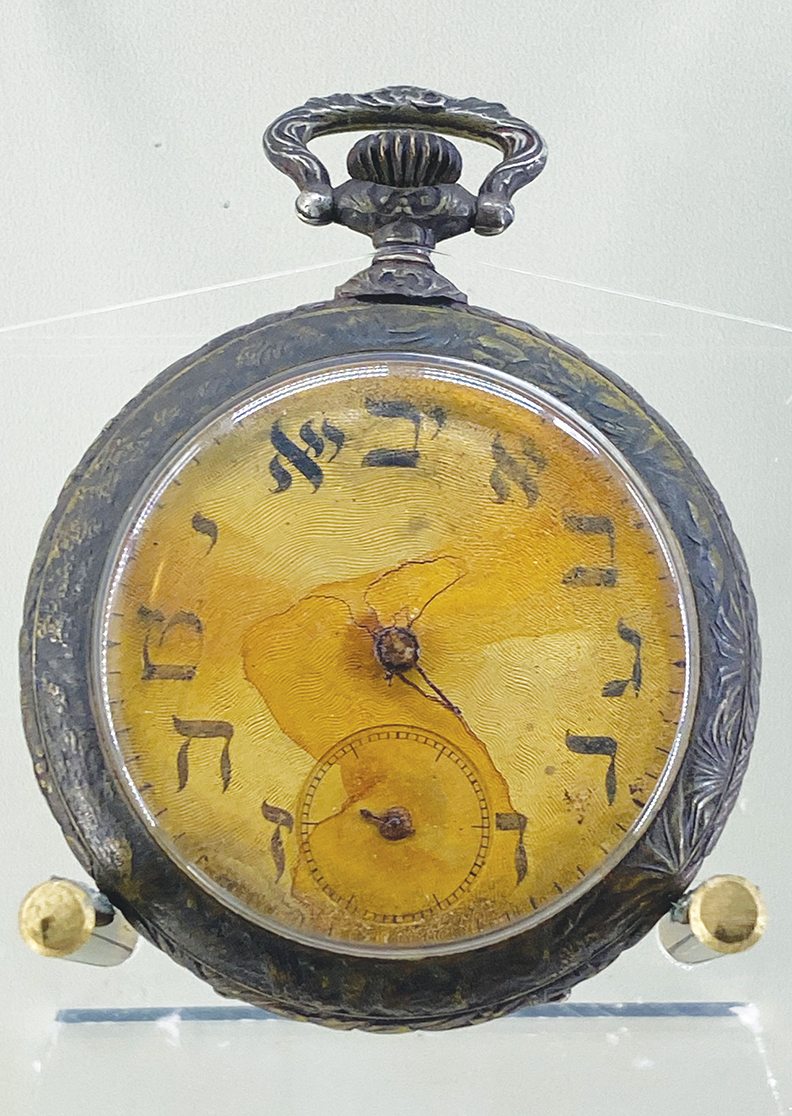 In an area dedicated to the first class is a replica of a Titanic first-class parlor suite, dedicated for this special exhibit to the memory of Ida and Isidor Straus, who both went down with the ship. On display here is the gold and onyx monogrammed pocket watch fob recovered from the body of Isidor Straus. This marks the first time Straus' great-grandson, Paul Kurzman, has allowed the artifact to be exhibited.
"He's brought it to us one other time and allowed the press to take a photo when he's done talks for us here, but he's never allowed it out of his possession," Burns said. "When we told him what we were doing, our Jewish tribute, he really wanted to do this. His son brought it out. We had a ceremony."
Isidor Straus' wedding band, also found when his body was recovered, is on display at the Branson Titanic Museum.
When asked how he decides which artifacts to display in the two museums, Burns says some decisions are geared toward the visitor bases at the sites, but also to staff at each museum.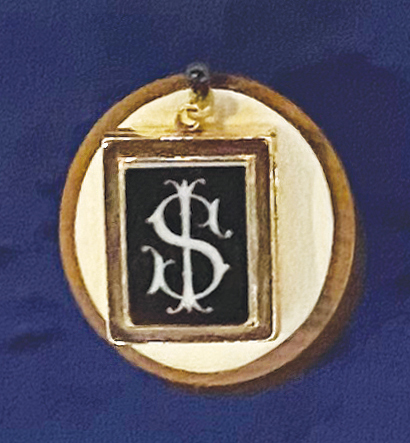 "Certain staff members gravitate to certain things," he says. "We study this intently because we want people to have the best experience they can. We play with it a little bit."
The Straus family story is the bridge to an unexpected direction for the Titanic Jewish Experience: Titanic's connections to the Holocaust.
Isidor Straus' nephew, Nathan Straus Jr., was roommates and best friends with Otto Frank (later the father of Margot and Anne Frank) when they both attended the University of Heidelberg, Germany in 1908. Otto Frank even went to work in New York for the Straus family at Macy's in 1909 to get a better sense of international commerce. Years later, Nathan Straus Jr. would encourage his friend, Eleanor Roosevelt, to write the introduction to The Diary of Anne Frank when it was published in America in 1952.
But what historians didn't know until 2007 — when a cache of letters between Otto Frank and Nathan Straus Jr. from 1941 was discovered — was how urgently Frank tried to get his family out of the Netherlands and to the United States, how he turned to Nathan Straus Jr. for help, and how both were thwarted at every turn by the State Department and its ever-changing, ever-tightening obstacles to immigration.
The scenario forms a core narrative in Ken Burns' new PBS documentary, The U.S. and the Holocaust.
"Nothing could go right for them: the timing and what it took to get government consulates to move on the issue," Curator Paul Burns says of attempts to rescue the Frank family.
In the museum's music room — where Yiddish sheet music from 1912, The Titanic's Disaster, is displayed with Titanic violinist Wallace Hartley's music portfolio case — a wall-sized display points out the Straus-Frank/Titanic-Holocaust connections.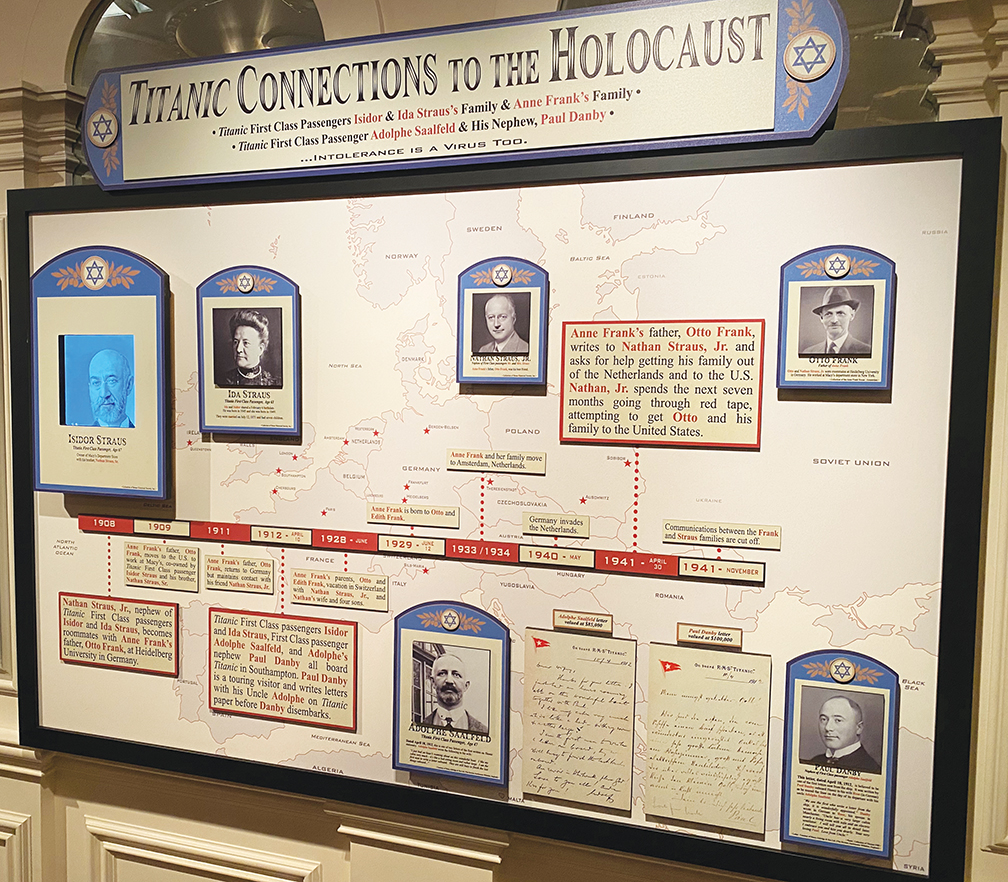 Next to it, in a darkened area behind glass, is the rear of a Violin of Hope, hung between concentration camp uniforms: one from a woman in Ravensbrück, the other from a man in Auschwitz.
Since 1996, Israeli Amnon Weinstein has restored violins played by Jewish musicians during the Holocaust. Four-hundred members of his own family perished in the Holocaust.
In addition to a wall with the names and available images of Jewish Titanic passengers and crew, the remaining galleries teach about the Holocaust and Anne Frank's story.
The Holocaust artifacts come from collector Steven Cassidy, formerly of Cincinnati, now of north Florida.
Mary Kellogg-Joslyn, who with her husband, John Joslyn, owns Titanic Museum Attractions, said the Straus-Frank connection convinced her to include Holocaust education in the Titanic Jewish Experience.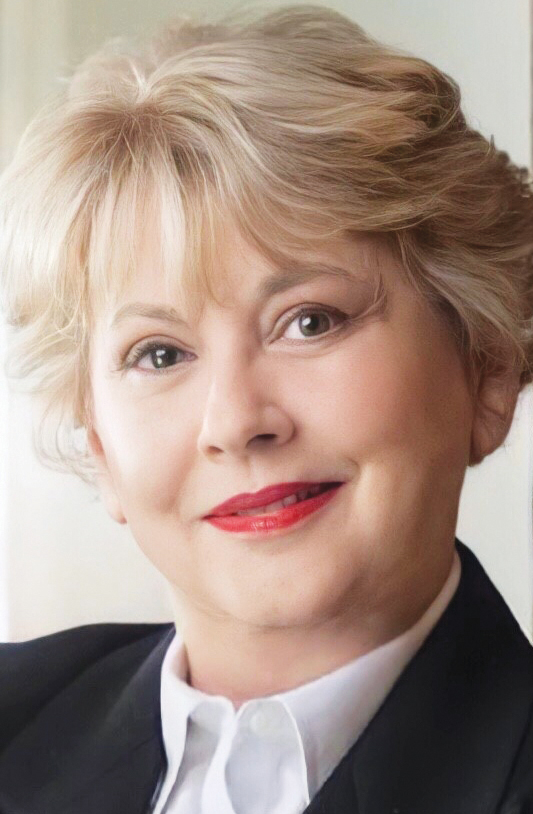 "You've got to know your history before you can move forward," Kellogg-Joslyn says. "We always say our theme is courage, hope, and resilience: those who didn't survive as well as those who did. And we established that 12 years ago when we started working with the schools."
When the Jewish exhibit opened, with Covid still at its height, she wrote a tagline for its panels: "Intolerance is a virus too."
"I don't do anything in a vacuum. With intolerance is a virus, I went to teachers. And they debated. There was a big debate whether it should be on show cards and part of the promotion campaign. I only had one teacher who said, 'I'm not sure you should do that.' Out of the 12 teachers, 11 agreed."
Because the Pigeon Forge and Branson museums attract much repeat business, they change out items each year, and also present special exhibits such as the Titanic Jewish Experience.
"We have always paid tribute to different passengers on the ship: the Irish, the children, the musicians," Kellogg-Joslyn says. "There have been at least 12 different categories that we've acknowledged."
Burns says they haven't marketed or promoted the Jewish Experience to Jews specifically.
"We picked these markets (Pigeon Forge and Branson) for a reason, obviously, because they're visitor-based markets," he says. "But we are seeing Jewish people come in, individual families, couples. When we were installing this, we had several folks come up and identify themselves as Jewish and say, 'Thank you for telling the story.'"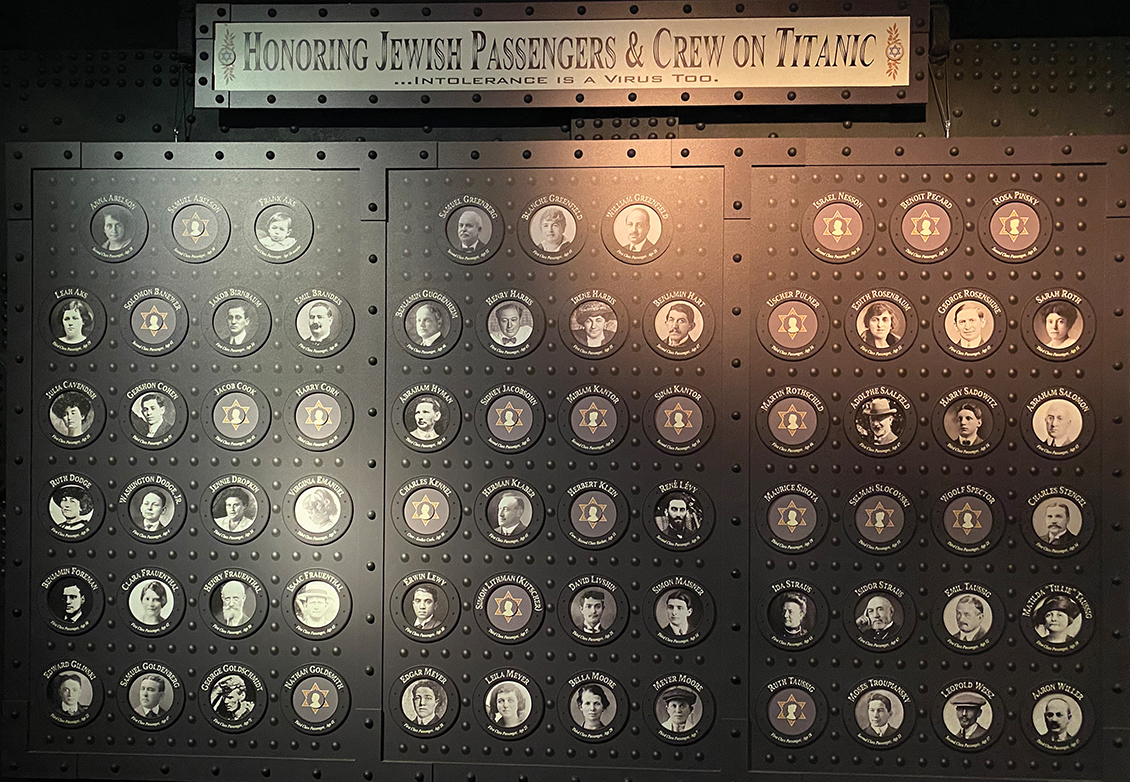 "But they would always do it in a whisper," Mary adds. "From the Jewish community, they would say, 'You're so brave to do this.' I was kind of taken back. I said, 'I'm not afraid.' And I did get pushback from some people who said, 'I came to here to see the Titanic, not the Holocaust.' When that happens, I know the crew didn't talk to that person. Because we're very clear how each relates to the other."
Immigration was the first function of the great ocean liners of Titanic's era, Burns says. "We do tell the story of immigration. Because people come to us believing, they think of it (Titanic) in terms of a cruise ship."
"Immigration is what caused the Titanic," says Jews of the Titanic author Eli Moskowitz, who made the trip from Nir Galim, Israel to Pigeon Forge in July. "And the lack of immigration is one of the things that made the Holocaust what it was."
Burns was shocked to learn from talking to teens in the exhibit that they thought Anne Frank survived the Holocaust. "We have a docent tell the story of the diary in the music room."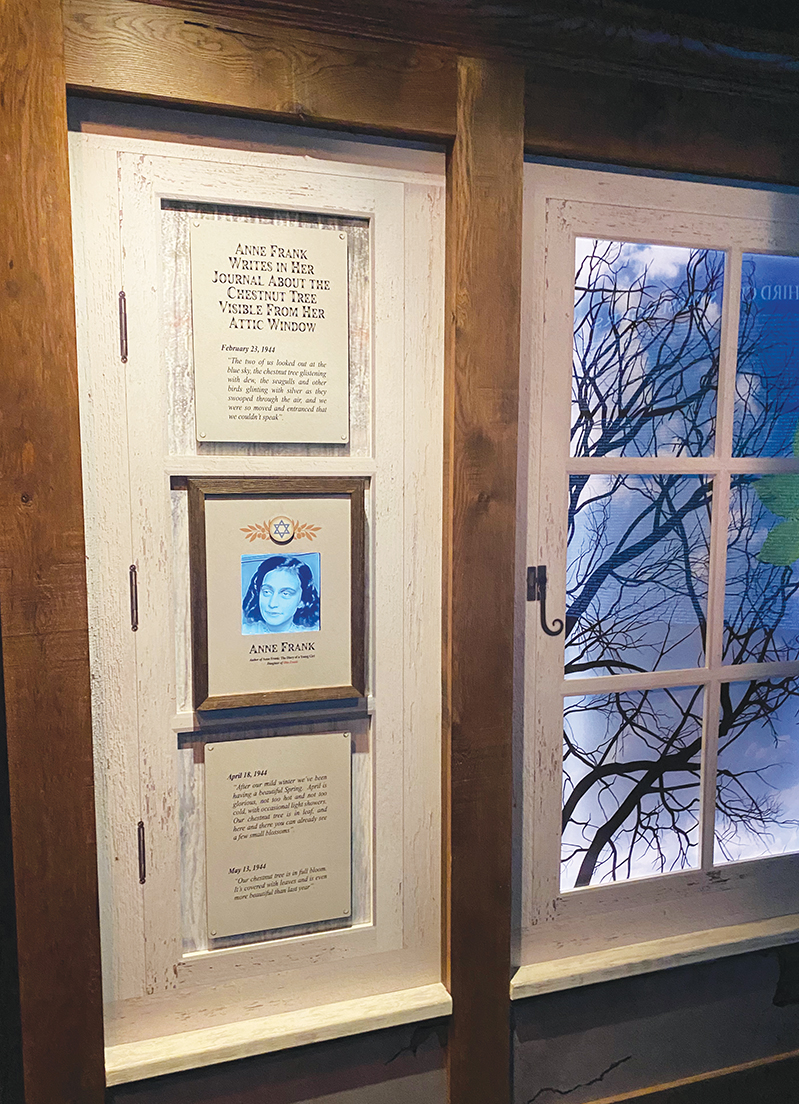 Despite setbacks during Covid, including closure of the museum for three months, tourism in Pigeon Forge bounced back this summer. Approximately 100,000 people a month visited the Titanic Museum in June, July, and August, according to Kellogg-Joslyn. Branson has recovered, too.
She brought members of Knoxville's Jewish community — at 30 miles away, the nearest Jewish community to Pigeon Forge — to the museum for a kosher dinner and tour. She also brought Straus Historical Society Executive Director Joan Adler to give a talk at Knoxville's JCC. Moskowitz gave a talk there too.
Kellogg-Joslyn and Burns say they're now preparing to bring the Titanic Jewish Experience to Jewish and Holocaust museums across America. It will be the Titanic Museum Attractions' first touring exhibit.
"We're very comfortable knowing that this may be even '23-'24 or '24-'25," Burns says. "We could make it as small as 500 square feet but could go to 2,000 to 3,000 square feet."
A few museums have already contacted them, Kellogg-Joslyn adds.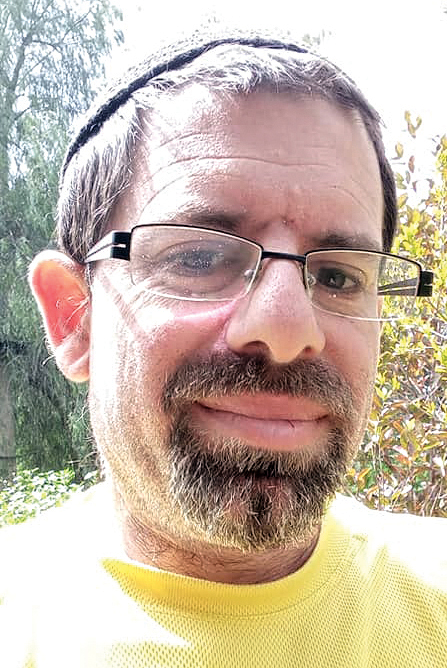 Moskowitz says his visit to the museum was overwhelming. "It was very emotional for me when I was there. I was walking around with my yarmulke. There might be Jews in Pigeon Forge, but there's no Jewish community."
Every Titanic Museum visitor first receives a boarding pass with the profile of a passenger. There are boarding passes of each passenger. At the end of tour, visitors can look at the names to find out if their passenger died or survived. For the run of the Titanic Jewish Experience, Jewish passengers' boarding passes were printed with a blue Star of David at the top.
"A lot of the visitors got Jewish passengers," Moskowitz notes. "They have no connections to Judaism, and there they are, walking around with a Jewish name, and they're learning about the person and finding out that they survived or not. Maybe it can contribute to less hatred between groups of people. At least people get to learn a little bit about the Jews."
The Titanic Jewish Experience at the Titanic Museum Attractions in Pigeon Forge, Tenn. and Branson, Mo. is on display through mid-February. For information, go to titanicpigeonforge.com or titanicbranson.com.
Marshall Weiss is editor and publisher of The Dayton Jewish Observer.
To read the complete October 2022 Dayton Jewish Observer, click here.