Area Reform leaders mourn HUC vote to end residential rabbinical program in Cincinnati
By Marshall Weiss, The Dayton Jewish Observer
To say Hebrew Union College in Cincinnati's connections with Dayton-area Reform congregations run deep would be an understatement. It was natural for the architect of Reform Judaism in the United States, Rabbi Isaac Mayer Wise, to reach out from his Cincinnati perch to nearby Jewish congregations and unite them within his vision of Reform Judaism and via an umbrella organization for America's synagogues.
Dayton's Temple Israel, then B'nai Yeshurun, began using Wise's Reform prayer book in 1861. Wise co-officiated at the 1863 dedication of Temple Israel's first synagogue building, with more of his reforms to follow: an organ for worship services in 1865, the elimination of prayer shawls in 1869, and egalitarian seating and an egalitarian choir in 1875. That was the same year Wise established his Reform rabbinic seminary, Hebrew Union College, in Cincinnati.
When Wise founded the Union of American Hebrew Congregations (now the Union for Reform Judaism) in 1873, three Miami Valley synagogues were among its 24 charter members: Temple Israel, Temple Anshe Emeth in Piqua, and Temple Sholom in Springfield.
Wise himself oversaw the training of HUC's first generation of rabbis, from the first ordination class of 1883 through the class of 1900, ordained only a few months after his death.
Now, with campuses in New York, Los Angeles, and Jerusalem, the board of HUC voted in New York April 11 to end its 147-year old Cincinnati residential rabbinical program by the end of the 2026 academic year. The board, which approved the decision by more than a two-thirds vote, has cited shrinking revenue and enrollment in the rabbinical program on all campuses, but in particular at Cincinnati as key to its decision. It also cited increasing competition for rabbinical students from independent Jewish seminaries in the United States, those not affiliated with a particular Jewish movement.
In a statement following the vote, the board committed to maintaining its graduate school and academic resources on the Cincinnati campus: the Klau Library, American Jewish Archives, and Skirball Museum, as well as to develop a "low-residency hybrid rabbinical and cantorial program to serve all of Jewish North America."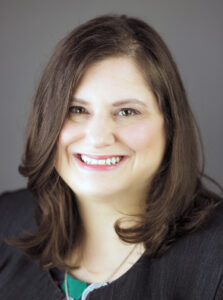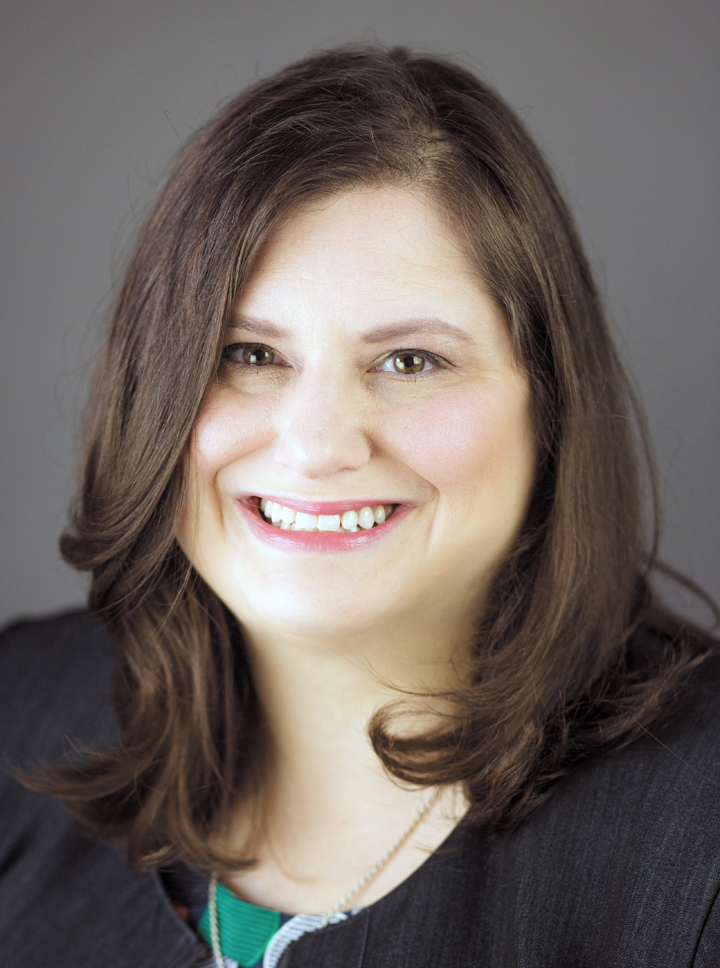 Leaders with local Reform congregations tell The Observer they mourn the coming loss of the rabbinic program and are skeptical about the overall future of HUC's Cincinnati campus.
"I'm grieving. I feel that the administration doesn't fully realize the impact of a decision of this magnitude from the Midwest," said Temple Israel Senior Rabbi Karen Bodney-Halasz, who received her ordination in Cincinnati in 2007. As an HUC rabbinic student, she oversaw Temple Israel's religious school for four years, beginning in 2003.
"It doesn't come as a surprise to me, but I'm deeply disappointed. They grossly underestimate the amount of support and funding that comes from the Midwest. I know that there are those who strongly disagree, but I do think there's a sense of coastal elitism that has led to this position, which I find somewhat egregious."
Bodney-Halasz said that leaders in the Reform movement have submitted solutions to the challenges of declining enrollment "for years, but, at least according to those who submitted them, they've been quickly dismissed and not discussed at a high level."
The board's decision, she said, "limits who can apply based on if they can afford to live on the coasts. People who used to be able to consider the rabbinate may have to think twice without having a Midwestern option."
Eileen Litchfield, a longtime past president and current vice president of Temple Anshe Emeth in Piqua, said her congregation of 20 memberships has relied on rabbinic interns from HUC's Cincinnati campus to lead its monthly worship services for more than 25 years. She said she learned of the HUC board's plan for Cincinnati two weeks before the vote, and not through any communication from HUC or the Reform movement.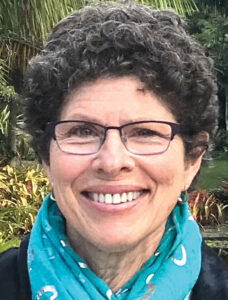 "After 2026, our future is in considerable jeopardy," Litchfield said. "We presently pay $600 per regular services (much more for the High Holy Days), plus mileage. We have only been able to afford one service per month for years. We can only assume the congregation will bear the cost of bringing a rabbinic intern from the coast. Airfare plus other related costs will double our monthly expense."
Litchfield said the congregation sent a letter of protest to HUC's board, and individual congregants also sent personal letters.
"We learned from a faculty member at HUC that they were threatened if they talked about it," she said.
Religion News Service reported that HUC's Cincinnati campus has 27 rabbinical students this year, down from 51 students in the 2008-09 school year. HUC's Los Angeles campus has 40 students, and the New York campus has 45. HUC overall faces a deficit of $8.8 million.
"The lack of being proactive in recruiting students felt like a cowardly surrender in closing the campus because it was the easy way out," Litchfield said.
Bodney-Halasz said members of HUC's administration have told potential rabbinic students behind the scenes that Cincinnati's rabbinic program would be closing.
"So if that would be what you're hearing, would you want to start on a campus that you couldn't complete your work on or that's not going to continue to be supported by HUC? In many ways, it felt very self-fulfilling."
Rabbi Judy Chessin has served as Temple Beth Or's rabbi since its first Shabbat service in January 1985 in Washington Township. She received her ordination from HUC in Cincinnati seven months before. She said she mourned the HUC board's choice.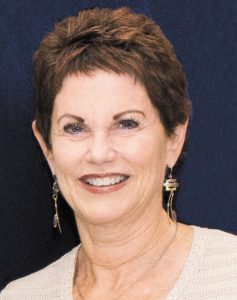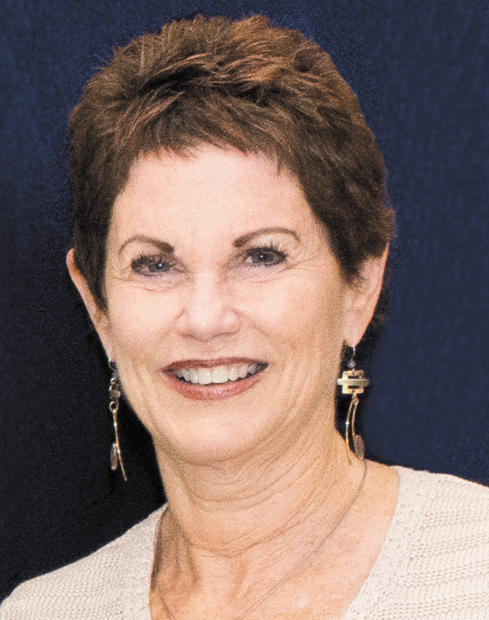 "Our own Dayton community has been greatly enhanced by our affiliation with the college," Chessin said. "Every rabbi at Temple Beth Or has arrived here because of the Cincinnati HUC campus. Now, geographic access to quality, certified Reform clergy and professionals may be challenging."
Regarding the American Jewish Archives, Klau Library, and Skirball Museum, she said, "These resources cannot be moved but will exist without rabbinic students to access them. And the rabbinic students on the coasts will not be near the very holdings which promote academic excellence."
Bodney-Halasz emphasized the importance of holding HUC's board and administration accountable for "carrying out their promises for 're-imagining Cincinnati.'"
"They have made some big promises — sustaining the AJA, Klau Library, and re-imagining the Cincinnati campus as a research center — and that, I think, will be difficult for them to keep. I don't think it will be easy to maintain the graduate school without the presence of the rabbinic program. This has completely torn our movement apart and will have a lasting impact."
Bodney-Halasz and Temple Israel, as well as Chessin individually, were among more than 480 signatories on a letter to Union of Reform Judaism President Rabbi Rick Jacobs in advance of the HUC board's April 11 vote; JTA reported the letter said the signatories would "reassess how we allocate our budgetary priorities" to the URJ should the plan pass, citing the movement cutbacks in youth programming in recent years as evidence of a "potential abandonment of our geographic region." URJ temple dues provide funding to HUC.
"I'm not sure how this will impact our community moving forward," Bodney-Halasz said. "Right now, the focus for all of us is trying to come to a place of healing. Because we care so deeply for the movement and the history and the relationships and all that it has the power to bring to our communities."
To read the complete May 2022 Dayton Jewish Observer, click here.