Mazel Tov!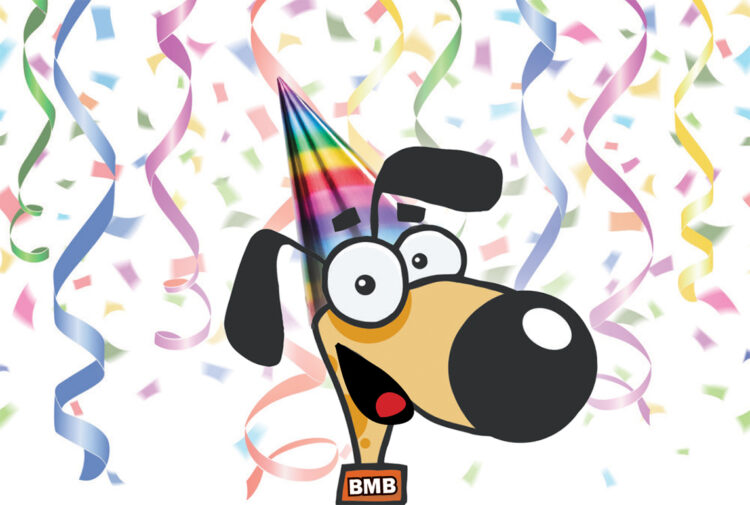 with Bark Mitzvah Boy, The Dayton Jewish Observer
Alice and Dr. Burt Saidel are the arts patrons selected to receive Governor's Awards for the Arts in Ohio this year. They'll be among the nine Ohioans honored for their contributions to the arts at a ceremony on May 11.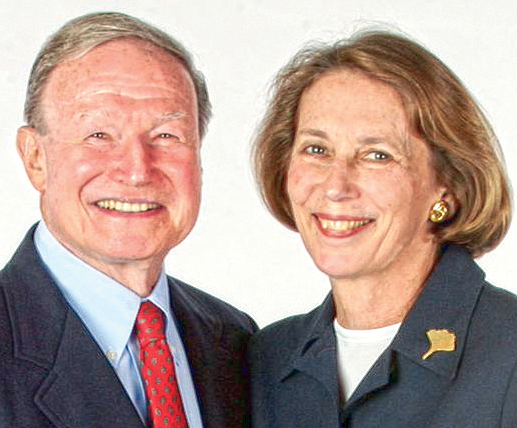 Former Daytonian Alyson Footer has been named executive editor of national content at MLB.com. The 1989 graduate of Northmont High School, who makes her home in Houston, has worked in the major leagues since the Houston Astros hired her to handle public relations in 1997. Since then, she's been a beat reporter for Astros.com through MLB.com, senior director of the Astros social media, and a national correspondent with MLB.com.
Addison J. Caruso, son of Patty and Michael Caruso, grandson of Donna Holt and the late Yale J. Holt, received his JD from Duke University Law School in May and completed a distinguished fellowship with the Ohio Environmental Council in December. After passing the bar, he was sworn in to practice law on Jan. 4 by U.S. District Judge Walter H. Rice. Addison is an attorney with Advocates for Legal Equality/Legal Aid Society of Southwest Ohio, headquartered in Dayton.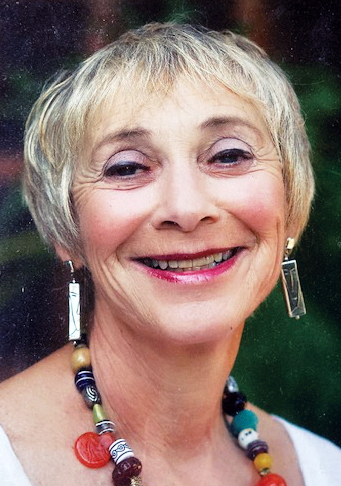 Miriam "Mimsy" Hammerman Goodman has launched the podcast Not Born Yesterday from her home in San Francisco, with her lifelong friend Lynn Winter Gross. A former Dayton resident, Mimsy told J. The Jewish News of Northern California the podcast is for "anybody thinking about aging and what it might mean…the stereotyping and discrimination against people on the basis of age has negative consequences on all of us, but we are determined to inform, educate, and celebrate this art of life." A radio/television producer and public relations consultant, Mimsy is the author of two books, Reinventing Retirement and Too Much Togetherness: Surviving Retirement as a Couple. Journalism runs in her family. Mimsy's late mother, Anne Hammerman, was the longtime editor of the Dayton Jewish Chronicle. Mimsy's late brother, Edward Hammerman, blogged for Chicago Now. Not Born Yesterday is available on Apple, Spotify, Amazon and other platforms.
Mathew Klickstein provided research assistance for the new audiobook, So You Need To Decide, by Los Angeles comedian Beth Lapides. It's a series of conversations with comedians, writers, and "cultural icons" on themes of family, work, love, moving, and spirituality. Mathew says it's about "difficult decisions we all make in our lives." Beth narrates the audiobook, which features interviews with Margaret Cho, Isaac Mizrahi, Bob Odenkirk, Phoebe Bridgers, Baron Vaughn, Aparna Nancherla, Merrill Markoe, and Josh Gondelman.
Send your Mazel Tov! & lifecycle announcements to jewishobserver@jfgd.net.
To read the complete February 2022 Dayton Jewish Observer, click here.