Importance of free speech opens JCRC Dismantling Antisemitism series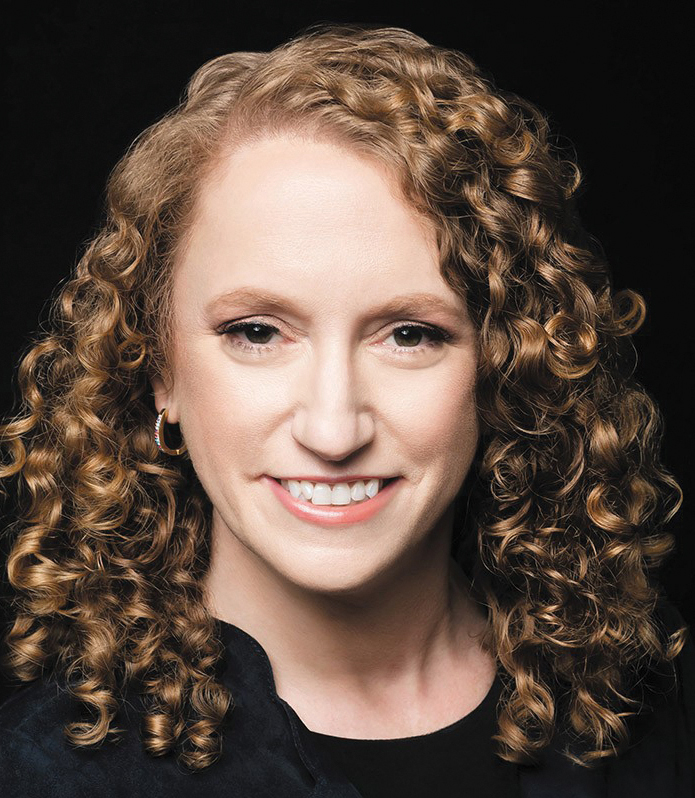 By Marshall Weiss, The Dayton Jewish Observer
In her book, Dare To Speak: Defending Free Speech For All, Suzanne Nossel calls out intentional and unintentional actions that erode free speech in the United States wherever she sees it.
She cites liberal politicians who have "wrongheadedly" endorsed bans and punishments "for offensive speech," and "left-leaning students" seeking to shut down speech that is offensive to them.
Nossel, CEO of PEN America — a nonprofit that protects free expression in the United States and worldwide — also calls out those on the right for "an enormous amount of hypocrisy."
"They wrap themselves in the mantle of free speech," she says. "We have documented in America a whole series of developments that really expose this as fallacious. There have been dozens of bills introduced in Republican-controlled statehouses last year curtailing protesting assembly rights during Black Lives Matters protests, posing stiff penalties over where these protests can take place.
"In the last few months, we've witnessed some truly serious bills and laws that bend the discussion and explanation of issues of racial justice, gender justice, America's history of slavery, and a whole array of essential topics that need to be talked about."
Her solution: more speech, not less. A return to an appreciation of the free-speech protections enshrined in the First Amendment of the Constitution. And a refresher for all of us on why free speech is the undergirding value from which all other values of our free society flow.
Nossel will talk about the importance of keeping free speech free and more inclusive in a conversation with Jewish Federation CEO Cathy Gardner, Sept. 19 as the first program of the Jewish Community Relations Council's new series, Dismantling Antisemitism. The program is presented in partnership with the JCC.
Before coming to PEN in 2013, Nossel served as COO of Human Rights Watch and executive director of Amnesty International USA. In the Obama administration, she was deputy assistant secretary of state for international organizations. With the Clinton administration, she was deputy to the U.S. Ambassador for U.N. Management and Reform.
Since Dare To Speak's publication in July 2020, "it's being used by law students and professors," Nossel says in an interview with The Observer. "It's been read by administrators, by principals of schools. We've done workshops on campuses introducing the ideas in the book, engaging with students and faculty on grappling with speech when they have controversies, on the ideas in the book."
Part textbook on the laws of public communication in the new world of social media, part manual for how to speak and listen to others in our polarized society, and part her prescriptions for improving policies for protecting free speech and safeguarding against clear and present dangers of free speech, Nossel's book firmly holds to the values Supreme Court Justice Oliver Wendell Holmes first articulated in a 1919 dissent:
"…the ultimate good desired is better reached by free trade in ideas — that the best test of truth is the power of the thought to get itself accepted in the competition of the market, and that truth is the only ground upon which their wishes safely can be carried out. That, at any rate, is the theory of our Constitution…we should be eternally vigilant against attempts to check the expression of opinions that we loathe."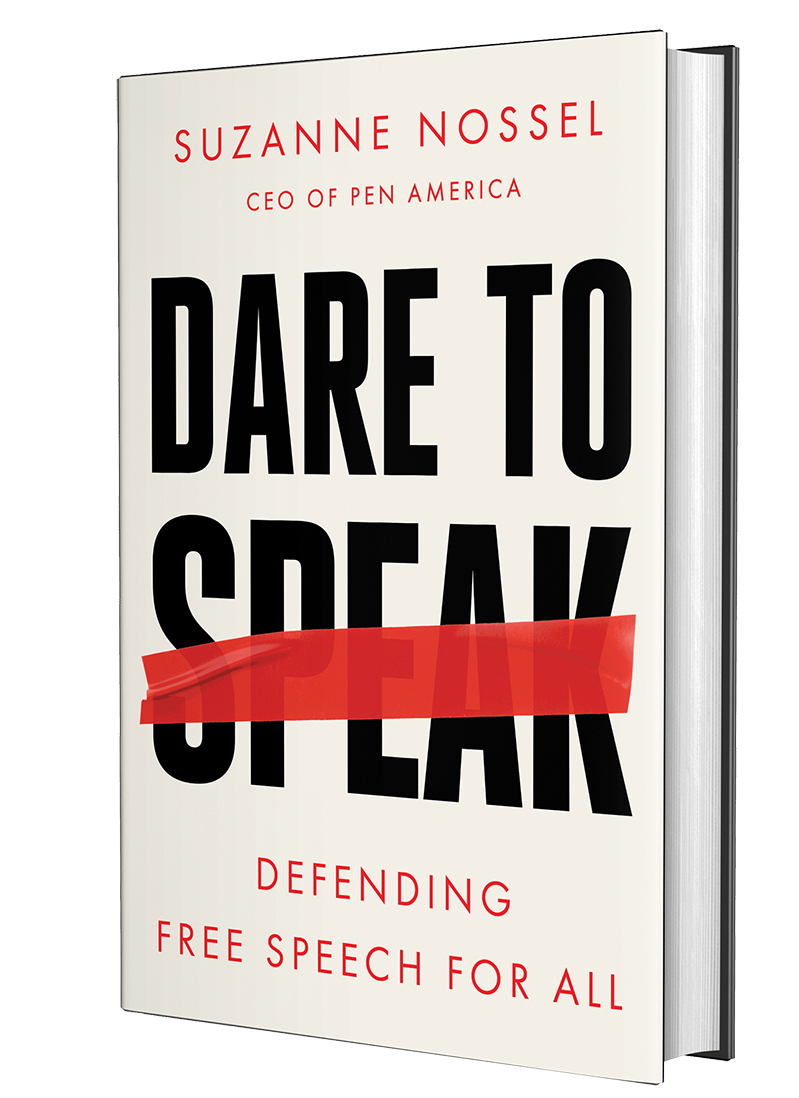 Dayton JCRC Director Marcy Paul asked Nossel to open the new series because Dare To Speak "offers tools needed to speak up and speak out against antisemitism." The goal of the series, Paul says, is "to educate the Jewish and broader community on what antisemitism is, how it impacts our daily lives, and what we as individuals and our community can do to become upstanders to dismantle hatred toward the Jewish people."
Nossel says PEN's mission encompasses not just the defense of free speech but also the commitment to dispel bigotry. "To me, what's important is that as we build a robust defense against antisemitism — educating people about antisemitism and its roots, its manifestations, there are so many thorny questions about the intersection between antisemitism and criticism of Israel — that we do so mindful of free speech protections against being censorious, abandoning the principal of free speech in the name of protecting ourselves against antisemitism."
Since Nossel's book came out last summer, the United States has navigated the contortions of President Donald Trump's claim that the November 2020 presidential election was stolen from him — which a majority of Republicans did then and still believe — a claim that led to the Capitol insurrection of Jan. 6. Antisemitic acts across the United States have multiplied rapidly, fueled by social media and connected to Covid conspiracy theories and the May 2021 conflict involving Israel and Gaza. And approximately 454,000 more people in the United States have died from Covid because politicians at all levels have downplayed and outright denied the threat of Covid and shun safety procedures connected to it as a threat to individual liberty.
When asked if any of this has changed how Nossel approaches balancing free speech and protection against damage to individual Americans and society, she says it's reinforced her approach.
"I believe that all of our government protections of free speech obstructed the government's ability to ban and punish speech," Nossel says. "And if we didn't have that, I fully believe that all the phenomena you're talking about over the last year would have been far worse: that the Trump administration could have been emboldened to arrest or jail journalists who criticized their response to the pandemic. The scientists who can't toe the line, they fired some of them, they debated them, but it could have gone much further, I think, if the president hadn't been somewhat constrained by the courts and by his advisors explaining that this kind of retaliation against different viewpoints is unlawful in this country.
"To me, that underscores just how important it is to have these constitutionally enshrined safeguards to protect us in the event of a government that would suppress dissent. That doesn't answer the very valid question of the manifest harms of speech. Defenders of free speech need to acknowledge the harms of speech that affect physical health, mental health, academic performance. The perils of speech online are intensified."
PEN America CEO Suzanne Nossel will open the JCRC's Dismantling Antisemitism series via Zoom at 4 p.m., Sunday, Sept. 19. The program is free. Register here.
To read the complete September 2021 Dayton Jewish Observer, click here.