Writer for comedy legends, SNL's golden age on JCC's CABS series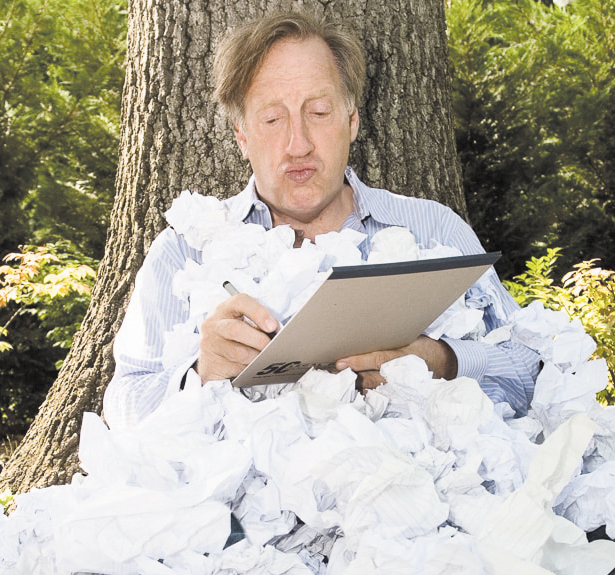 By Gerri Miller, Los Angeles Jewish Journal
You may not be familiar with writer Alan Zweibel, but you definitely know the comedy legends who have delivered his jokes.
As a double Emmy winner for Saturday Night Live (1975-80), he created characters and sketches for Gilda Radner and her castmates; co-created It's Garry Shandling's Show (1986-90); won a Tony Award for Billy Crystal's Broadway hit 700 Sundays (2005); and has collaborated with Larry David, Martin Short, and many others.
In funny anecdotes and bittersweet reminiscences of the late Radner and Shandling, Zweibel chronicles his experiences in the comedy business in his 11th book, a memoir titled Laugh Lines: My Life Helping Funny People Be Funnier. Dedicated to his late sister Franny, it has a foreword by his longtime friend Billy Crystal.
"It's my story and how I got to be who I am now, and a history of comedy from the Catskills and SNL through Curb Your Enthusiasm to Here Today, the new movie I just made with Billy Crystal — all the stuff I had the privilege and good fortune to do," he said.
Zweibel said he hadn't planned on writing the memoir, but Shandling's death in 2016 touched a nerve. "I wanted to write down everything I could remember about our relationship."
Although it wasn't his intent, he thinks that publishing it in the midst of a pandemic might provide respite from dire news.
"With the number of cases and deaths going up every day, people are hoping for a diversion, something that has nostalgia to it that will make them laugh," he said.
Of Polish and Russian Jewish heritage, Zweibel was born in Brooklyn and raised on Long Island in a Conservative, kosher home, attending Hebrew school five days a week.
He grew up "steeped in Jewish humor," idolizing Mel Brooks, Carl Reiner, and Woody Allen, and listening to his parents' comedy albums, Allan Sherman's My Son, The Folk Singer and Booker and Foster's You Don't Have to Be Jewish among them.
He made classmates and teachers laugh in grade school, and stepped up his game as the new kid at Hewlett High School.
"Being funny endeared me and helped me make friends," he said. "I wrote notes to teachers about why we shouldn't take a test. They still failed me — but they laughed while they were doing it."
He recalls going to the Catskill Mountains with his parents, where he'd sneak into the hotel nightclubs to see Alan King, Totie Fields, and Red Buttons perform stand-up.
After college, he wrote jokes for other Catskills comedians, at a princely $7 a pop. He has his mother to thank for that. She approached comedian Morty Gunty after seeing him in a club, told him about her son the aspiring comedy writer, and got Gunty's phone number.
Zweibel soon was writing for Gunty and his Catskills cronies. "But they were my parents' age. It wasn't what I wanted to write about," Zweibel said.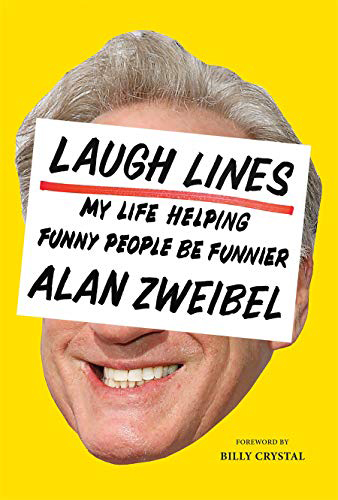 Armed with his unsold jokes, Zweibel hit the New York comedy clubs, hoping to get an agent or a manager. Two life-changing things happened. He met fellow Long Islander Billy Crystal, and they'd ride into the city together, critiquing each other's sets on the way home and forming a friendship that continued as both moved west. They were officemates at Rob Reiner's Castle Rock Entertainment in the 1990s and remain close. He's "Uncle Billy" to Zweibel's kids.
As for the second event, "Lorne Michaels saw me bomb onstage, but he liked my material and hired me to be a writer on Saturday Night Live, " Zweibel said. His starting salary was $325 per show.
"It wasn't without its pressures. We had to put on a live show every week," he said. "But it was a lot of fun, and my friendship with Gilda lasted beyond the show."
So has his relationship with a production assistant named Robin Blankman. Now parents of three grown children and five grandchildren, they celebrate their 41st anniversary in November.
In a career full of highlights, some projects stand out for Zweibel, in addition to the aforementioned work. These include Bunny Bunny (1994), his "platonic love story" book about Gilda Radner; his Thurber Prize-winning novel The Other Shulman (2005); his children's book, Our Tree Named Steve (2005); his collaboration with Dave Barry and Adam Mansbach on A Field Guide to the Jewish People (2019); and the Passover Haggadah parody For This We Left Egypt? (2017).
He's also had his share of disappointments, including the "great embarrassment and defeat" that was the movie North (1994). "I didn't let it paralyze me," he said. "You just ride it out and keep going."
Now 70, Zweibel said he's grateful to do what he's doing. He hopes that Laugh Lines readers come away having learned that "a nice guy who has faith in himself and good friends and a wonderful, supportive wife can have good fortune in life."
The JCC Cultural Arts & Book Series presents comedy writer Alan Zweibel via Zoom, 7 p.m., Saturday, Nov. 14. Free. Register here.
To read the complete November 2020 Dayton Jewish Observer, click here.