The Genius of Women explored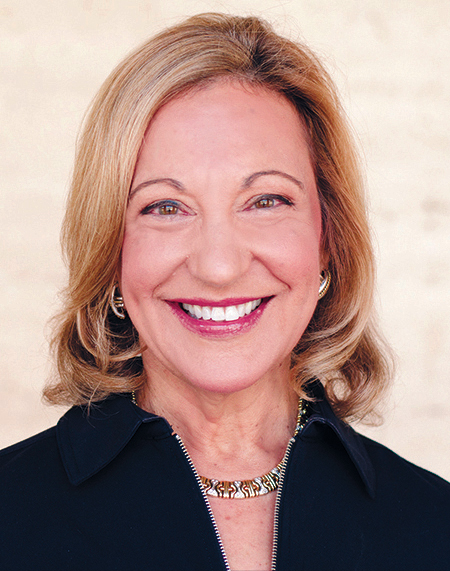 By Lois Goldrich, The Jewish Standard
What is genius? Is it innate? Does it require both talent and recognition? And who decides who is a genius, anyway?
Janice Kaplan will address these questions Nov. 12 as part of the JCC's Virtual Cultural Arts & Book Series.
A journalist, television producer, and author of 15 books, Kaplan will discuss her latest book, The Genius of Women: From Overlooked to Changing the World. A previous work, The Gratitude Diaries, was a New York Times bestseller.
In The Genius of Women, she seeks both to explain why the extraordinary talents of so many women have been brushed aside, and to celebrate the achievements of notable women who have managed to beat the odds.
The former editor in chief of Parade magazine and executive producer of the TV Guide Television Group, Kaplan said she's been writing about these topics all of her life.
Yet in doing research for her new book, she said, she has come to think about the issue in a new way, "seeing it from a new perspective."
"We tend to think of genius as a natural state, but I've discovered that who we call a genius changes over time, with who is telling their story and how it is told," she continued. "The greatest difference is not in talent or ability or hard work. It's in the ability to set the rules."
Up to now, and even today, she said, "it is men who have determined who is a genius."
Her book, Kaplan said, "looks at some of the issues that women have had to overcome right up to the present day. It redefines genius in several surprising ways, one for now and one for the future. As more women get into positions of power, the definition will change."
One definition of genius, she said, explains it "as the place where extraordinary talent meets celebrity," with celebrity defined in terms of getting your work recognized.
Women traditionally have been successful at "one half of that equation" — they have the talent but fail at getting it noticed. And without recognition of their work, "they can't have an impact on future generations."
At least part of this, she said, is because of "a deeply ingrained unconscious bias, seen over and over again. We see it in historical accounts of women who did the work, but the Nobel Prize went to someone else."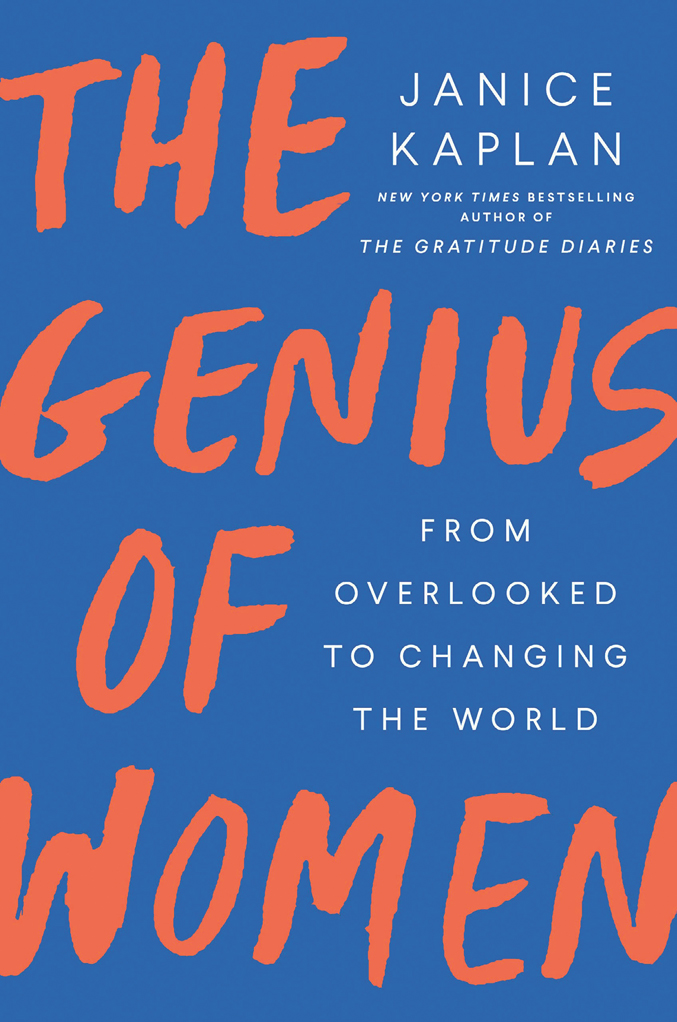 Kaplan cited several examples of women who have been denied recognition; her list includes Lise Meitner, who discovered nuclear fission, and Fannie Mendelssohn, a great composer compelled to publish under the name of her brother, Felix Mendelssohn.
The Genius of Women includes dozens of interviews with a wide range of women geniuses, in fields from the sciences to the arts and business.
These include Frances Arnold, who won a Nobel Prize in chemistry; Broadway director Tina Landau, and successful business executive Monica Mandelli.
Kaplan said it's important not "to lump" men or women into stereotypical categories, since people of either gender may be loners or leaders.
"We unwittingly undermine ourselves by doing that," she said. "When you push people into categories, you stop looking at the individual."
She will also talk about the influence of parents on children, and how parents, even without meaning to, often send different messages to their sons and their daughters.
"People will be stunned to discover how often they send different messages," she said.
Kaplan said her new book "feels like a special project, and it's particularly important to me to be spreading this message."
And though it wasn't intended to be a Jewish work, she is speaking to a lot of Jewish organizations.
"I also realized that many of the geniuses in the book are Jewish women, such as Fannie Mendelssohn, Lise Meitner, Tina Landau, and Ruth Bader Ginsburg."
Speculating on the reason why that might be, Kaplan suggested "our community has had a large focus on education for a long time, though we're as guilty as anyone else of holding women back."
She hopes that in talking about what women geniuses have in common, she will inspire others to reach their own potential, "to encourage our own genius, and encourage our children and grandchildren.
"One reason I wrote this book is to remind us all of what we can do, and how we can do it better."
The JCC Cultural Arts & Book Series presents Janice Kaplan via Zoom, 7 p.m., Thursday, Nov. 12. Free. Register here.
To read the complete November 2020 Dayton Jewish Observer, click here.