Huber man sentenced for hate crime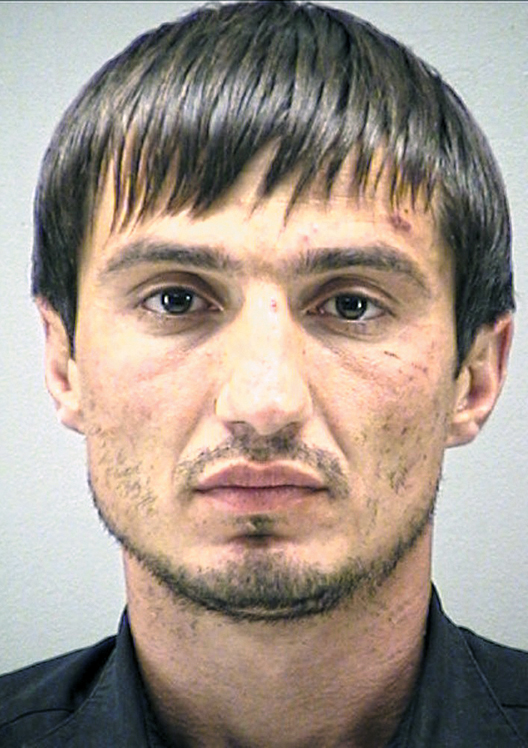 A Huber Heights man was sentenced July 9 to 30 months in prison for a 2017 hate crime: attacking a man he thought was Jewish.
Izmir Koch, 34, was found guilty in December by a judge for his part in the assault of a man smoking a cigarette outside the Mirage restaurant in Cincinnati, Feb. 4, 2017.
The conviction marked the first in the Southern District of Ohio under the Matthew Shepard and James Byrd Jr. Hate Crimes Prevention Act. Koch was also convicted of one count of making a false statement to the FBI.
Koch asked people standing outside the restaurant if anyone there was Jewish. When the victim responded in the affirmative, although he was not actually Jewish, Koch punched him, knocking him to the ground. Koch then continued to hit and kick him, as did others standing outside the restaurant.
The victim suffered injuries to his ribs and a fractured eye socket.
Before and during the assault, Koch and the other assailants were heard shouting, "I want to kill all of the Jews" and "I want to stab the Jews," according to the Department of Justice.
The Department of Justice also noted that after the incident, Koch, accompanied by his attorney, spoke voluntarily to the FBI and falsely said that he was not involved in the assault and that he made no derogatory comments about Jews.
"Hate-fueled violent crimes ripple through communities, making entire groups feel unsafe and unwelcome, spawning fear and anger," Cincinnati's WXIX reported that U.S. Attorney for the Southern District of Ohio Benjamin Glassman said. "That is why investigating and prosecuting hate crimes is such a high priority. Every community — every person — is entitled to the equal protection of the laws."
In his monthly blog post for July, Shep Englander, CEO of the Jewish Federation of Cincinnati, wrote that he testified at Koch's sentencing hearing.
"I testified that the attack caused fear and panic in the many who reached out to our JCRC," Englander wrote. "Many were afraid to frequent the Mirage restaurant and even other Jewish community gathering places. I also noted FBI statistics showing that Jews are the group most often targeted based upon religion and second only to African Americans overall."
— Marshall Weiss, The Dayton Jewish Observer, and Marcy Oster, JTA
To read the complete August 2019 Dayton Jewish Observer, click here.