Grand opening of Cincinnati's Holocaust & Humanity Ctr. includes Dayton ties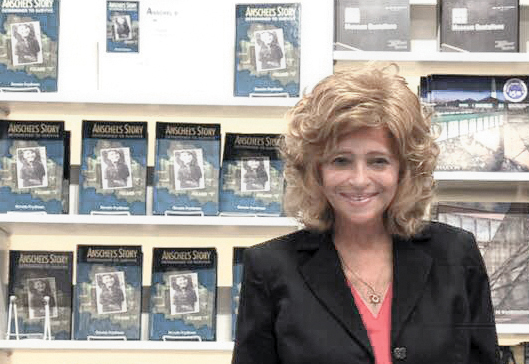 When the Nancy & David Wolf Holocaust & Humanity Center opens at its new home — in Cincinnati's Union Terminal on Sunday, Jan. 27 — Dayton's survivor community will be well-represented.
Following the 1 p.m. opening ceremony and ribbon cutting, survivor Renate Frydman — the Miami Valley's longtime champion of Holocaust education — will discuss her book, Anschel's Story: Determined To Survive, at 2 p.m.
Anschel's Story is about her late husband Anschel "Charlie" Frydman's survival in Nazi-occupied Poland against nearly impossible odds. In the book, Frydman shares his recollections of how he stayed alive — first as a slave laborer and then as a partisan fighter — when he was only a youth, after his parents and two sisters were murdered.
Also participating in the opening will be Cheryl Hecht, daughter of the late David Hochstein of Dayton, who was rescued from Nazi Germany on a Kindertransport to London. Hecht serves on the Holocaust & Humanity Center speaker's bureau.
Established in 2000, the Holocaust & Humanity Center's new 12,000-square-foot museum at Union Terminal is the site where an estimated 70 percent of Cincinnati's approximately 1,000 Holocaust survivors arrived via train after World War II.
The center originally opened on the Cincinnati campus of Hebrew Union College-Jewish Institute of Religion and relocated to Rockwern Academy in Kenwood in 2009.
Grand opening programs are free and open to the public; timed tickets to the museum's exhibits that day are available for purchase online in 15-minute intervals from 1:45 to 4:30 p.m. Tickets are available on a limited basis the day of the opening; advanced purchases are suggested.
For tickets and more information, go to holocaustandhumanity.org.
To read the complete February 2019 Dayton Jewish Observer, click here.
— Marshall Weiss