NCCJ issues apology for pastor's invocation at annual awards dinner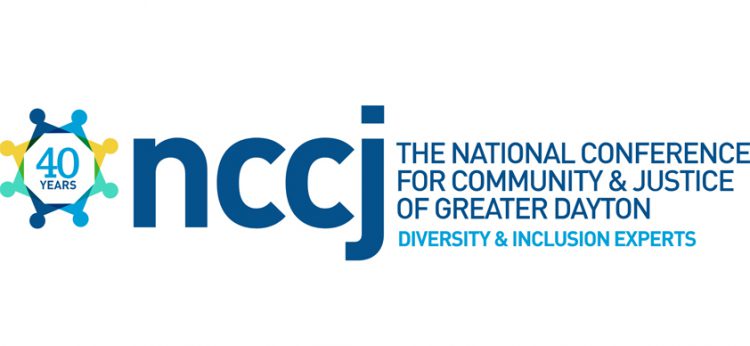 By Marshall Weiss, The Dayton Jewish Observer
Two days after its 41st Annual Friendship Dinner, The National Conference For Community and Justice of Greater Dayton issued an apology "to our guests and especially members of the Jewish community in attendance for the prayer offered before dinner."
In her Oct. 31 email apology, NCCJ Executive Director Mary Tyler wrote that the invocation, offered by Elder John Pope of Dayton's Refuge City Church, "did not represent the diverse beliefs and backgrounds of those in attendance."
Jewish Federation of Greater Dayton CEO Cathy Gardner, who attended the dinner, held at Sinclair's Ponitz Center, said that during Pope's invocation, "at least three times, he talked about Jesus Christ our Savior, and God's greatest gift of Jesus Christ."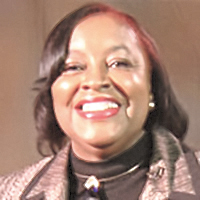 In an interview with The Observer, Tyler said that though she had talked with Pope by phone and in person before the dinner to go over NCCJ's parameters for ecumenical prayer, he "decided to share the prayer in his way, and it was not in the spirit of the direction that was given to him."
Tyler also said that Pope didn't give her any indication that he would disregard NCCJ's ecumenical prayer guidelines.
Julie Liss-Katz, who has attended every NCCJ Friendship Dinner since the early 1980s, said that before Pope gave his invocation, he first apologized to the attendees.
"He acknowledged that he and Mary had met before the evening, and said, 'I apologize in advance if I am going to offend anybody,'" Liss-Katz said. "He had some intent behind what he was doing because he felt the need to apologize in advance."
The NCCJ, formerly called The National Conference of Christians and Jews, was founded in 1927. Dayton's chapter was established in 1978. Its goals are advancing equality, promoting justice, and building community.
"I felt the need based on first my initial reaction, and then the reaction of others, to send an apology, and at that point I sent out the message to individuals as number one, to use this as a teachable moment, but number two, to forgive and let's make certain that future efforts are inclusive in every aspect of what we do," said Tyler, Dayton NCCJ's executive director since 2012.
Tyler's apology letter included Dayton NCCJ's current guidelines for those who offer ecumenical prayers in a public setting. She said she reviewed these guidelines with Pope before the dinner.
Tyler said a community leader recommended Pope deliver the invocation.
"And so I went with the recommendation, but certainly after having an opportunity to connect with him via telephone and then in person."
Dayton NCCJ's ecumenical prayer guidelines state that "Inclusive public prayer in a multi-cultural society must be sensitive to diversity of faiths. However, it can become unintentionally divisive when forms of language exclude persons of other faiths, or those not expressing a position of faith."
"Here is an organization celebrating diversity, and this was a significant affront to those who are not followers of Christianity," Gardner said of Pope's invocation. "The Jewish people who were there were offended, and two community leaders who are Christian came up to me and said how inappropriate it was, and that they were upset."
Gardner said Pope called her to apologize. She called him back to arrange for him to meet with her and Rabbi Ari Ballaban, director of Dayton's Jewish Community Relations Council, a program of the Jewish Federation.
"We hope this can be an opportunity for growth and understanding," Gardner said.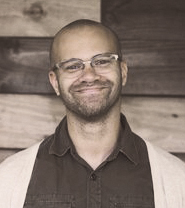 Pope declined to be interviewed for this story, but in an email to The Observer, wrote: "I am attempting to work with the head of the Jewish Federation on reconciliation. I think it would be wise for me to concentrate on that for now."
Adding to the offense experienced among Jewish attendees, Gardner said, was that the invocation occurred only two days after the massacre of 11 Jews at a Pittsburgh synagogue at the hand of an antisemitic gunman.
"At a time when feelings were so raw, and we had felt the warmth of the community embracing us, this was a bit of a derailment of that positivity," Gardner said. "The invocation was offensive to begin with. But here, it ignited feelings of difference and otherness at a time when we really needed to feel part of the community."
Liss-Katz agreed. "I think that the expectations for the evening for the Jewish community were heightened because it came on the heels of the massacre in Pittsburgh," she said.
"And knowing that NCCJ's roots were the National Conference of Christians and Jews, there was an expectation that when we walked in that room, there would be a sense of inclusivity and comfort.
"And if ever there was a time when we needed to feel included and comforted, it would have been that event. There didn't appear to be any forethought into how to do that. It would have been nice if someone would have asked for a moment of silence. And that didn't happen."
She and Gardner agreed that Tyler's apology was appropriate.
"Her apology hit the right tone of what NCCJ stands for," Liss-Katz said.
"Despite our best efforts as leaders in the community, sometimes things go wrong," Gardner said. "And the leadership that follows is an example of what makes us stronger. And what my colleague and friend Mary Tyler did is she took her leadership role — she has a significant understanding of the need for diversity — and she not only made an apology, but it was in writing, and had guidelines of how things have to be. And that, to me, is leadership. She did a great job."
To read the complete December 2018 Dayton Jewish Observer, click here.