New ADL regional director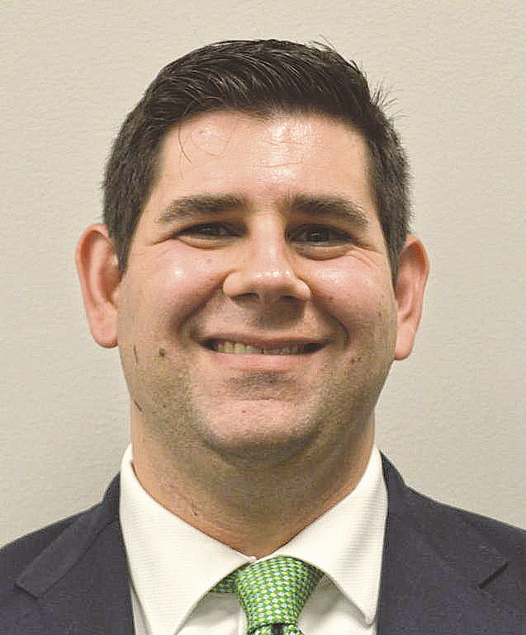 By Alyssa Schmitt, Cleveland Jewish News
Rabbi Jeremy Pappas says his journey to combat hatred began in 2004 when he walked into an Auschwitz-Birkenau gas chamber and was free to walk out — an opportunity denied to many before him.
He was on an International March of the Living at age 18. A tour guide challenged the group to ensure gas chambers would never again be created. The guide's question has driven Pappas in his professional career: "What are you going to do about it?"
Pappas, 32, is the Anti-Defamation League's new regional director. He took over for Anita Gray on Aug. 29; Gray has taken a new role with the ADL regional office as its director of development.
Based in Cleveland, the regional office serves Ohio, West Virginia, Kentucky, and western Pennsylvania.
"In these hateful times we're living in, we've been so busy at ADL putting out fires that come up that I haven't had time to devote to development, so that's thrilling to me," Gray said. "I'm going to focus on fund raising. We've been doing a great job with the work of ADL but it's been at the expense of fund raising…We all know that (our) organization needs money to do the work that we do."
Pappas is a Detroit native who studied political science and modern Jewish studies in a joint program of Columbia University and the Jewish Theological Seminary in New York. Following his graduation in 2009, he earned a master's degree in Jewish education and received his rabbinic ordination from the seminary.
Before joining the ADL, he worked for the American Israel Public Affairs Committee as the national director of its rabbinic student program.
Earlier this year, the ADL reported a 57-percent increase of antisemitic incidents from 2016 to 2017.
With that in mind, Pappas said the ADL's role is more important than ever and is looking to grow its reach.
Pappas said his No. 1 focus is learning more about the community and familiarizing himself with the ADL's role in the region.
He's hopeful the regional office will be more proactive in providing anti-bias training in the non-Jewish community and educating people about antisemitism.
"There is an incredible anti-Israel bias that is creeping up into society today," he said. "Now that we have more time, more resources and more bandwidth, we need to be developing relationships with not only the organizations within the other cities but with the people on the ground so when something happens, they think ADL."
Pappas plans to tour the region to introduce himself to organizations.
"I think that for us, it's just getting on the ground, pounding the pavement, meeting with people, showing them that we're relevant and that we're here to help," he said.
To read the complete November 2018 Dayton Jewish Observer, click here.