DCDC at 50: celebrating the Schwarz sisters' influence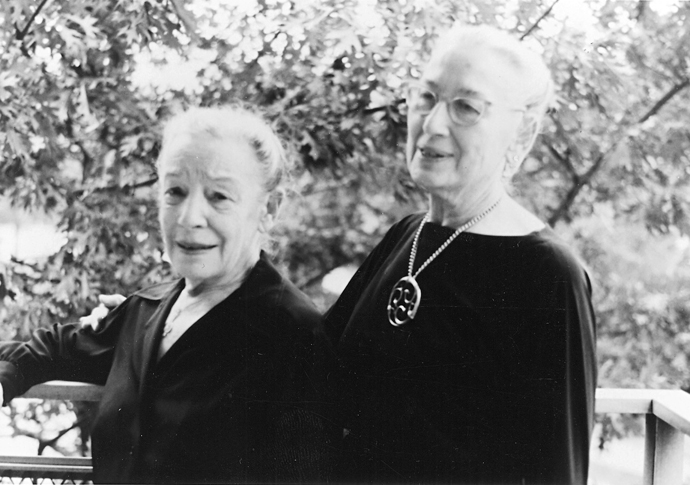 By Marshall Weiss, The Dayton Jewish Observer
"I wanted to do whatever my sister did," Carol Ann Shockley recalls. "She was three-and-a-half years older than me. And I wanted to be just like her. She wanted to dance."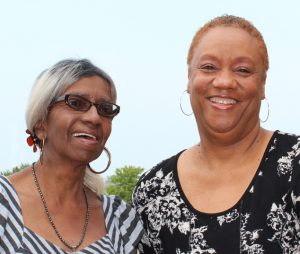 Carol Ann's sister was the late Jeraldyne Blunden, founder of Jeraldyne's School of the Dance, and Dayton Contemporary Dance Company, which celebrates its 50th anniversary this year.
It was 1948, and their mother and friends' mothers were looking for a dance studio for the girls.
"Back in those days it was hard," Carol Ann says. "The only dance studios were white. And everybody (the studios) said the typical: 'There's no room, our classes are closed.'"
The mothers went to see Josephine and Hermene Schwarz, who had run their own dance studio for two decades. In 1937, the sisters had also established the Experimental Group for Young Dancers — later renamed the Dayton Ballet ­— the second oldest ballet company in the United States.
"Miss Jo (Josephine Schwarz) told them, 'We'd love to teach your children. But I'm sorry to say they can't come to our school. If they do, we'll lose business. We can't afford to lose business. You find the place, and we'll come there.'"
The manager of the Linden Recreation Center, at 334 Norwood Ave. on the West Side, let the mothers hold dance classes there on Saturdays.
As soon as 8-year-old Jeraldyne would walk home from dance class, she'd teach Carol Ann everything she learned that week from Miss Jo.
Debbie Blunden-Diggs, Jeraldyne's daughter, can see the defunct Linden Recreation Center from her studio at 840 Germantown St. Debbie is artistic director of DCDC and director of Jeraldyne's School of the Dance.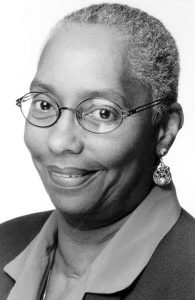 The Schwarz sisters, staunch supporters of Jeraldyne's dance career, saw to it that their star pupil attended the American Dance Festival in Connecticut. There, Jeraldyne learned from Martha Graham, José Limon, George Balanchine, and James Truitte.
When Miss Jo asked 19-year-old Jeraldyne to take over the Linden Center Dance School, Jeraldyne's School of the Dance was born.
"Jeraldyne was training dancers to go out on auditions with companies," Carol Ann, who worked for her sister, remembers.
They were landing at Dance Theatre of Harlem, the American Dance Festival, and the Alvin Ailey American Dance Theatre.
"And Jeraldyne said to me one Saturday, 'Carol Ann, why am I training these dancers and sending them away? Why don't I start my own group?' I said, 'Why don't you?' The rest is history. And she was just fabulous at it."
The Schwarzes, Carol Ann says, stood behind Jeraldyne and DCDC — a company rooted in the African-American experience — 200 percent.
"Miss Jo would judge auditions for the company," she says. "And when Jeraldyne had concerns or problems or issues, she would call Miss Jo and ask for advice."
Debbie remembers how the Schwarz sisters mentored her mother and stayed very close to her through it all, as the company rose from regional to national and then international acclaim.
"Miss Jo and Miss Hermene, in my memory, were always at the performances," Debbie says. "They were always a significant influence and part of the thought process of how Jeraldyne built this company.
"I remember when the company auditioned for membership into what used to be called the Northeast Regional Ballet Association. It was under the eyes and watch of Miss Jo, because they (Dayton Ballet) were one of the founding companies in that association."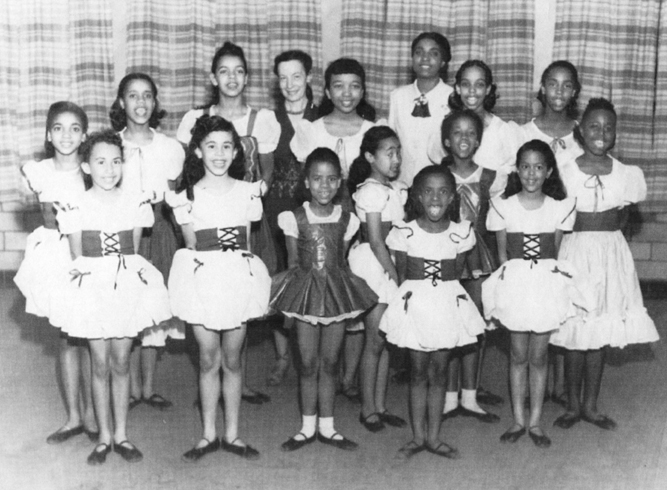 Debbie herself began dancing at age 5 in 1965 with the Schwarz School of Dance, which by then was integrated. Miss Hermene was her first teacher. After seven years with the Schwarz School, Debbie joined DCDC at age 12; by 17 she was receiving national recognition for her choreography.
She recalls the Schwarzes as regal in posture and personality.
"They were very strict and demanding, but very caring in all the same breath," Debbie says. "They were huge advocates of the art form and what it gave you outside of just being a dancer."
This, Debbie says, included discipline, focus, the ability to be strategic, and problem-solving.
She describes her mother — who received a MacArthur Foundation "Genius" award five years before her death in 1999 — as an incredible nurturer and a huge disciplinarian.
The Schwarz sisters and her mother, Debbie says, had a desire to make the world a better place, with dance as a form of diplomacy, an exchange of humanity.
"And it really started by a group of mothers just wanting something quality, something better for their children. That is, I believe, the plight of all parents. You just want something better for your child than what people are just willing to give you."
Marshall Weiss, editor and publisher of The Dayton Jewish Observer, is the author of Jewish Community of Dayton (Arcadia, 2018)
Related: A mystery of U.S. Jewish history with Dayton ties
To read the complete September 2018 Dayton Jewish Observer, click here.