Obituaries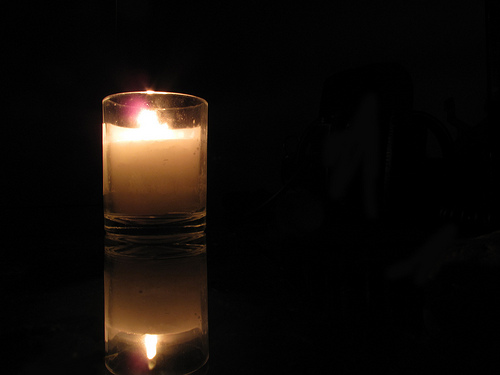 Marlene Sandra (Shapero) Carne, age 86 of Dayton, passed away Feb. 23 at Hospice of Dayton. She was a resident of Friendship Village. Mrs. Carne was a graduate of Fairview High School, Wright State University with a bachelor's degree in social work, and the University of Cincinnati with a master's of science degree in social work. She worked for the Montgomery County Board of Mental Retardation and Developmental Disabilities, and retired from Miami Valley Hospital where she managed the Adult Senior Care Program. She was a member of Temple Israel and Beth Abraham Synagogue. Mrs. Carne was preceded in death by her husband, Arthur "Arky" of 66 years, and her parents, David and Leah (Adler) Shapero. She is survived by her brother, Rabbi Sanford Shapero (Linda); sons, Steven (Judith) of Dayton, Richard (Cheryl) of Dayton, Edward (Anita) of Long Grove, Ill., and Daniel of New York; granddaughters, Meagan Schwartz (Adam), Christina O'Connell-Carne, Abra Adrabi (Jon), Natalie Holger (Gregory), Eve Carne, Sarah Carne, Rebecca Carne; great-granddaughters, Maya and Dora Adrabi; and many friends. Interment was at Riverview Cemetery. Memorial contributions may be made to Temple Israel, Beth Abraham Synagogue or Ohio's Hospice of Dayton.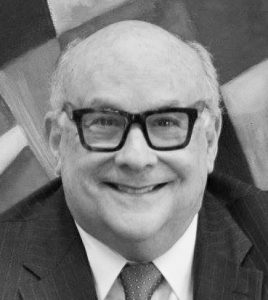 William S. Friedman, age 76, passed away at his home in Columbus surrounded by his loving family on March 4. He was born on March 19, 1941 in Springfield, Ohio to the late Norman and Dorothy Friedman. Until the day he died, Mr. Friedman touched the lives of virtually everyone he met. He was a gifted family law attorney, recognized in The Best Lawyers In America each year since its inception. He also was one of the original fellows of the Ohio Chapter of the American Academy of Matrimonial Lawyers. During his early career, Mr. Friedman worked with Gov. James A. Rhodes, then later founded the William S. Friedman Company, which became Friedman & Mirman Co., L.P.A. In his practice, he was most proud of his accomplishments at mentoring young attorneys, including his son Scott, with whom he then worked for more than 20 years. One of Mr. Friedman's most remarkable talents was his humor. Outside of the law, he was an amateur actor on stage and television. His larger-than-life personality brightened any stage — or room — he entered. Mr. Friedman loved his music, cowboy movies, and dogs. He loved and adored his wife, Cindy, the rest of his family, and his many dear friends, who all stood strong by his side during his courageous battle with cancer. He is survived by wife, Cindy Friedman; children, Scott (Kerstin) Friedman, Ariane Friedman, Jason (Jill) Monus and Brett Monus; grandchildren, Davis, Lena, Miles, and Alex Friedman, Jackson and Juliette Monus, Will and Riley Mathews; his dog, Daisy; as well as numerous cousins and other relatives. A private burial was held in Dayton. Contributions may be made in Mr. Friedman's honor to the Arthur G. James Cancer Hospital and Richard J. Solove Research institute, the Richard M. Ross Heart Hospital or other charity of choice.
Edward Norman Meadow, DPM of Oakwood, passed away March 17. Dr. Meadow was born Feb. 15, 1928 to the late Esther and Sydney Meadow in Cleveland. He was a graduate of Shaker Heights High School and was educated at The Ohio State University and the Ohio College of Podiatric Medicine (Kent State University). Dr. Meadow was a member of Zeta Beta Tau fraternity and a member and past president of the Riverdale Optimist Club. He practiced podiatry in Dayton for 50 years. While at Ohio State, Dr. Meadow was a four-year letterman on the varsity track and field team. During this time, he set the freshman record in the mile, and this record remained unsurpassed for 15 years. In addition to being a two-time winner of the Drake Relays, Dr. Meadow took part in the 1948 men's outdoor Big Ten Track and Field Championship team. Throughout his life, he remained a lifelong Ohio State athletics fan, taking every opportunity to instill this passion for his alma mater into his family! He continued his zeal for athletics by running with blind companions, and on the tennis court, which he enjoyed throughout his life. He continued a life of service and kindness, learned as a podiatrist, in his retirement which were perhaps his happiest years. His constant companion through these endeavors was his wife, Ruth Lee of almost 67 years. He volunteered at Wright-Patterson Air Force Base, the Suicide Prevention Center and The Hospice of Dayton. In addition, he mentored young men as well as participated in The SBA SCORE program. Dr. Meadow was a lifelong learner and one of his greatest pleasures was attending classes at University of Dayton OLLI in his retirement. In addition to his loving wife, Ruth Lee, he is survived by his sons and daughters-in-law, Scott and Brenda of Chicago, Michael and Teri of Grand Rapids, Mich., Andrew and Elissa of Providence, R.I.; grandchildren, Dana (James) Faello of New York, Jack (Anna Marie) Meadow of Brooklyn, N.Y., Sydney Meadow of Los Angeles, Maxim and Micah Meadow of Grand Rapids, Mich.; great-granddaughter, Natalie Jane Faello; other relatives and many friends. He was preceded in death by his brother-in-law, Alan Barrar. Interment was at Riverview Cemetery. The family requests donations be made to the Holocaust Learning Center at the Temple Israel Library in Dr. Meadow's memory.
Barbara Rosenbaum, age 84 of Delray Beach, Fla., formerly of Dayton, passed away peacefully on March 9. Mrs. Rosenbaum was preceded in death by her parents, Phillip and Gladys (Norvick) Atkins; her husband, Arthur; and daughter, Peggy Eisenberg. She is survived by her sons, Gary, Andy and his wife, Kate; and five grandchildren, Alexander, Michael, Aidan, Alex and Ava. Mrs. Rosenbaum will be remembered most fondly for her classy character, stylish fashion, vibrant personality and loyal devotion to her many friends and family. Interment was at Beth Abraham Cemetery. Memorial contributions may be made to Hospice of Palm Beach County Foundation, 5300 East Ave., West Palm Beach, FL 33407 or to another hospice organization of your choice.
Edward Zawatsky, age 81 of Brookville, passed away March 9. Mr. Zawatsky was a graduate of Fairview High School. He was a resident of Trotwood, where he served for many years as the chairman of the planning and zoning board. He was a member of the Dayton Jewish Community Center Board and a member of the Trotwood Masonic Lodge #755. Mr. Zawatsky was an active member of Beth Abraham Synagogue, and he donated more than 100 pints of blood throughout his life. He was preceded in death by his parents, Simon and Theresa Zawatsky, and sister-in-law Harriet Zawatsky. He is survived by his wife, Roberta (Brown) Zawatsky; children, Richard (Erika) Zawatsky, Sheryl Zawatsky, Michael (Jodi) Zawatsky, and Linda Zawatsky; five grandchildren, Maxwell, Samantha, Jordyn, Brett and Stella Zawatsky; brother, Ivan Zawatsky; brother-in-law Alfred (Beverly) Brown and many nieces and nephews. Interment was at Beth Abraham Cemetery. Mr. Zawatsky was a loving husband, father and papa. He lived a wonderful life full of love. We will miss him deeply. Memorial contributions may be made to Beth Abraham Synagogue or the charity of your choice.
To read the complete April 2018 Dayton Jewish Observer, click here.