Springfield temple votes to include Israeli flag on bima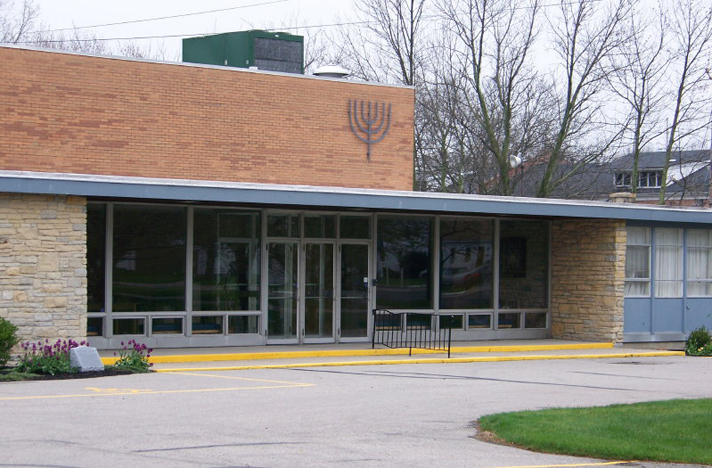 At a congregational meeting on April 30, members of Temple Sholom in Springfield unanimously voted to place the Israeli flag on the bima (stage) in the temple's sanctuary.
According to Temple Sholom's rabbi, Cary Kozberg, the motion was brought to the floor by a congregant who is an Israeli-American citizen.
"He had suggested it informally numerous times in the past, but was always given the response that certain longtime members were not comfortable having an Israeli flag standing along with an American flag," Kozberg explained in an email. He added that the U.S. Flag has been displayed on Temple Sholom's bima as long as any current congregants can recall.
Longtime congregants who didn't want the Israeli flag on the bima didn't give reasons for their opposition, the rabbi recalled, but Kozberg, who started his career at Temple Sholom from 1977 to 1980, thought they may have been concerned with dual loyalty accusations from non-Jews.
"Some of these members had experienced antisemitism when they first moved to Springfield back in the late 1940s/early 1950s," Kozberg noted. "Despite the change in attitude toward Israel among Americans, especially after the Six-Day War, some of these members were still uncomfortable. Now that these members had passed on, the issue was raised again and passed unanimously."
— Marshall Weiss
To read the complete July 2017 Dayton Jewish Observer, click here.