Kvelling Corner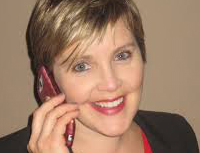 With Rachel Haug Gilbert, Special To The Observer
Bernstein's Fine Catering has been selected to manage the Leo Bistro restaurant at the Dayton Art Institute. Bernstein's has served as one of The Dayton Art Institute's preferred catering partners for the last three years. Bernstein's is owned and operated by Steve Bernstein and Adam and Lauren Baumgarten.
Jeremy Klaben has opened a restaurant in Chicago's Loop. The eatery, Brightwok Kitchen, features a cafeteria-style format where patrons can customize healthy stir frys and salads with an Asian flair. Brightwok Kitchen focuses on fresh, local sourcing of ingredients, using as much organic as possible, and is vegan friendly and gluten-sensitive. The restaurant is close to The Art Institute of Chicago, and Jeremy has incorporated local artists' work in the space. Jeremy is the son of Marilyn and Larry Klaben.
In Wright State University's Summer Travel League, Matthew Diamond bowled a high series of 790 (245-245-300), including his third sanctioned 300 game bowled at Poelking Lanes on Wilmington Avenue on May 20. At the end of season league tournament at Poelking Woodman Lanes, Matthew won the tournament in match play earning the 2016 Junior Gold Tournament entry in Indianapolis next summer. Matthew continues his studies and bowling at the University of Pikeville. His brother, Andrew Diamond, held a summer internship with the New York Theatre Festival. He returns to UC-CCM for his senior year in theatre design and planning, and lighting design. Their parents are Rob and Susan Diamond.
The Louvre museum in Paris, France displayed one of photographer Sam Lauber's images, entitled Eiffel Tower. The photo art is of a multi-image floating Eiffel Tower on the Seine River. Sam is a self-taught photo enthusiast. "What an honor," Sam said. "I am indeed elated." The image will also be published in a Louvre photo book soon.
Miami Valley School Senior Asa Leventhal took second place in Western Michigan University's Best Midwestern High School Writing Competition. Asa received a $250 prize and his piece will be published in ScholarWorks, a digital showcase of the research, scholarly and creative output of members of the Western Michigan University community. Asa submitted a nonfiction term paper on the Salem Witchcraft Trials he wrote for his AP U.S. History course. Asa's brother, Quinn Leventhal, a graduate of Antioch School and Yellow Springs High School, recently graduated from the Arts and Sciences School of Washington University in St. Louis. Quinn graduated magna cum laude with majors in economics and mathematics. Quinn has relocated to Washington, D.C. to begin his new job as a business analyst for Capital One. Their parents are Todd and Gabriele Leventhal.
The Dayton Chapter of Hadassah held its board installation this summer at the home of Julie and Dr. Rob Bloom. Installed for the new board are: President Cherie Rosenstein, Administrative VP Vicki Kemmerer, Treasurer Julie Bloom, Recording Secretary Dena Briskin, Corresponding Secretary Edith Pequignot, Health VP Phyllis Levine, Zionist Affairs VP Lorraine Kotler, Fund-raising Committee Members Paula Gessiness and Sis Litvin, Program Committee Members Julie Bloom, Connie Blum, Beverly Horwitz, Vicki Kemmerer, Myrna Nelson, Sandy Zipperstein, Jewish National Fund Liaison Bernice Brant, HMO Fundraising Letter Writer Dr. Judy Chessen, Blue Box Chairpersons Eleanor Felman, Judy Schwartzman, Newsletter Editor Vicki Kemmerer; Associates Liaison Sandy Schoemann, Book Club Chair Peggy Crutchfield, Film Festival Liaison Connie Blum, Photographer-Historian Eileen Nieman, Share Shoppers Stock Club Chair Vicki Kemmerer, At-Large Members Charlotte Braverman, Shirlee Gilbert, Sandy Zipperstein, Past Presidents in advisory roles Rena Beyer, Beverly Farnbacher, Myrna Nelson and Linda Novak.
Send your Kvelling items to Rachel Haug Gilbert at kvellingcorner@gmail.com.
To read the complete September 2015 Dayton Jewish Observer, click here.