Liberal Jewish movements celebrate gay marriage ruling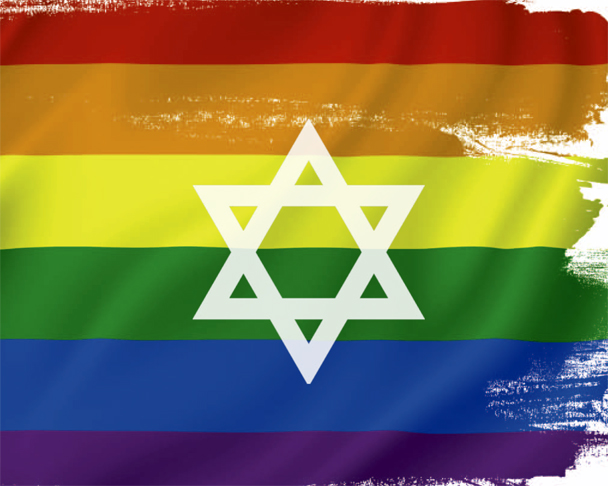 By Marshall Weiss, The Dayton Jewish Observer
Dayton's three liberal Jewish congregations joined with 17 area churches to celebrate the U.S. Supreme Court's June 26 ruling in support of gay marriage.
Hours after the Supreme Court's decision, We Do Support Marriage Equality — an interfaith coalition of clergy and congregations across the Miami Valley — held a press conference at Harmony Creek Church in Kettering.
Among the congregations to support the coalition were Beth Abraham Synagogue, Dayton's only Conservative synagogue, and Reform congregations Temple Beth Or and Temple Israel.
The coalition also placed a full-page color ad in the June 28 Dayton Daily News, championing marriage equality, and presented an interfaith celebration service at Harmony Creek on the evening of July 1.
"Judaism survived in large part due to our classic rabbis figuring out how to re-center Judaism on the foundation of the family," Temple Israel Senior Rabbi David Sofian said at the June 26 press conference, held two days before his retirement.
"It is because meaningful Jewish life is built on the foundation of marriage that I believe it is crucial that all Jews, everyone regardless of sexual orientation, have the freedom to marry in this country," Sofian said.
"When asked, 'But doesn't biblical Judaism assume marriage is between a man and a woman?' I respond, that is true. However, with the further development of our tradition, Judaism has matured beyond many biblical assumptions."
Sofian cited the Bible's attitude toward slavery as one that no modern Jew could condone.
"Human dignity is not assigned based on gender, age or sexual orientation. All of us have it and are therefore entitled to the human fulfillment that only marriage and family bring."
Conservative and Reform Judaism formally support gay marriage; Orthodox Judaism does not.
According to data compiled by the Public Religion Research Institute in 2014, 77 percent of American Jews support same-sex marriage.
JTA reported that 13 national Jewish groups — including those connected with Conservative, Reform, and Reconstructionist religious movements — joined the Anti-Defamation League's amicus brief it filed for Obergefell v. Hodges, the landmark case in which the Supreme Court ruled on June 26 that same-sex marriage is legal across the United States.
The Rev. Dr. Mike Castle, senior pastor of Harmony Creek Church, a United Church of Christ congregation, said at the press conference that the Supreme Court ruling is a win for justice, equality, religious liberty, and, "a win for what is best about the United States of America."
"Someone once said that if your map doesn't match the terrain, trust the terrain," Castle said. "The honest, biblical response about marriage is to say that our ancient map — the Bible — doesn't always match the terrain in front of us. So we trust the terrain. We trust the people we know and love in front of us. And by paying attention to the terrain, we trust that we will find God in the terrain."
The following week, at the coalition's interfaith celebration service on July 1, Beth Abraham Synagogue's Rabbi Joshua Ginsberg read a blessing for the freedom to marry, based on one written by Rabbis Joshua Zlochower and Erica Steelman for Pride Shabbat services.
"Today, as we celebrate the Supreme Court's Declaration of Freedom, Freedom to Marry, that has rung out across our Land, let us continue to walk together with strength, compassion, passion, and love," Ginsberg said at the service.
Cantor Jenna Greenberg, also of Beth Abraham, sang as part of the celebration.
Ginsberg told The Observer he didn't encounter resistance when he approached the Beth Abraham board about signing on to We Do Support Marriage Equality.
"It affirms that our synagogue supports it religiously," Ginsberg said, "not just civic equality but religious equality, to show there are no religious obstacles to gay marriage in our congregation."
Rabbi Judy Chessin of Temple Beth Or said she loved what Elyzabeth Holford of Equality Ohio had to say at the interfaith celebration service: "Justice is not just us."
Chessin said Beth Or's executive committee unanimously supported joining the coalition.
"I have not received any negative feedback from signing my name to the We Do Support Gay Marriage clergy initiative," Chessin said. "I know there is tremendous support within Temple Beth Or for marriage equality. I am also certain that there are members within all of our congregations who are ambivalent about extending the parameters of the definition of marriage."
Chessin noted there have been several expositions of Jewish law on both sides of the issue.
"I feel my job as a rabbi is to be a teacher of Jewish law and thought, to examine all of the texts honestly and let members decide for themselves how Jewish law informs their lives."
Even so, she signed on to the clergy initiative because, "no matter how one interprets Jewish law, marriage equality is also a civil rights issue. If we as Jews want equal rights and protections under the law, then we have to extend the same to all people."
In keeping with the Orthodox Jewish belief that marriage is between a man and a woman, Rabbi Nochum Mangel, director of Chabad of Greater Dayton, sent a statement to The Observer when asked to share his view on the significance of the Supreme Court's ruling:
"History teaches us that the full extent of the significance of a decision such as this is often not clearly seen until many years have passed. Jewish law teaches us that the way that people respond to court rulings can be more important than the rulings themselves. In this country, in which the foundation of its political thought was built on the bedrock of Hebrew Scripture and rabbinic teachings, this is likely to be true as well.
"I pray that we will never allow the sincere disagreements people may have over the issues of this case to lessen in any way America's precisely stated and long-cherished commitment to religious freedom. Over the course of American history, there is nothing that has meant more to us than the First Amendment freedoms, which have stood and must continue to stand as a beacon of hope to all in the world who cherish liberty."
To read the complete August 2015 Dayton Jewish Observer, click here.