Court tosses ousted rabbi's suit against Pittsburgh congregation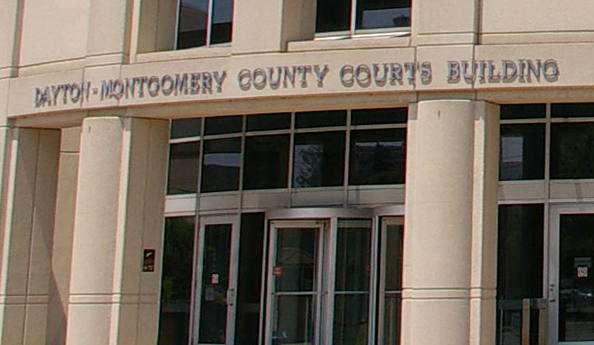 Pa. temple and Martin Shorr also settle congregation's countersuit against him
By Marshall Weiss, The Dayton Jewish Observer
Rabbi Martin Shorr's arrival and departure from Beth Jacob Congregation two years ago after little more than two weeks brought about two civil suits in Montgomery County that were only recently resolved.
On June 15, Montgomery County Court of Common Pleas Judge Dennis J. Adkins dismissed Shorr's case against his previous employer, Temple Hadar Israel of New Castle, Pa., and Hadar Israel congregant Bruce Waldman.
Shorr had sued them in September 2013 claiming "tortious interference" with his contractual relationship and employment with Dayton's Beth Jacob.
Temple Hadar Israel countersued Shorr in Montgomery County, claiming breach of his employment agreement with the temple, and for property damage to the congregation-owned house provided to Shorr as a residence. Shorr and Hadar Israel have settled that case out of court.
Beth Jacob Congregation wasn't named in either suit.
At the beginning of August 2013, following Beth Jacob board's recommendation, congregants voted to hire Shorr for a one-year contract.
But Shorr and Beth Jacob never came to final terms of agreement for his contract; it was never signed.
Shorr arrived to begin his work at Beth Jacob — with his wife, Stacy — the week of Aug. 5, 2013. By Aug. 22, he was no longer associated with Beth Jacob.
He had come to Beth Jacob after seven years as rabbi of Temple Hadar Israel, a merged Conservative and Reform synagogue near Pittsburgh.
By October 2013, then-Beth Jacob President Herman Abromowitz announced that he and all of Beth Jacob's officers would resign from the board en masse at the end of the year.
"As your officers, it is our shared opinion that it is now time for a change in the leadership of our beloved synagogue and for others to step forward and assume the helm of our congregation," Abromowitz wrote in his Oct. 23, 2013 letter to Beth Jacob members, with no mention of Shorr.
Since 2011, Beth Jacob has had only one year with a full-time rabbi leading worship services and programs.
Rabbi Hillel Fox took a one-year sabbatical from July 2011 to 2012. At the end of the sabbatical, the board didn't renew his 10-year contract. Fox was followed by Rabbi Martin Applebaum, whose one-year contract also wasn't renewed.
Since February, Rabbi Adam Rosenthal of Cincinnati has served as rabbi in residence for one weekend each month at Beth Jacob, located in Harrison Township.
After the officers' resignations at the end of 2013, Beth Jacob congregant Joe Litvin stepped up to serve a one-year term as synagogue president for 2014. So far this year, no member of Beth Jacob's board has agreed to become president of the Traditional synagogue.
Shorr's attorney for the lawsuits was Jason P. Matthews; Charles F. Shane of Bieser, Greer & Landis represented Temple Hadar Israel and Waldman. Neither attorney would comment for this article.
In his suit against Temple Hadar Israel and Waldman, Shorr claimed that Waldman — representing Hadar Israel — spoke to Beth Jacob's executive director by phone and "intentionally made false and misleading negative statements about Plaintiff's job performance and character."
Adkins decided there was insufficient evidence that Waldman's statements to Beth Jacob's then executive director, Chaya Vidal, caused Shorr harm, and that there was no evidence of breach of contract because, "as Ms. Vidal testified, the relationship between Plaintiff (Shorr) and Congregation Beth Jacob was already strained. Moreover, the contractual negotiations between Plaintiff and Congregation Beth Jacob were already tenuous due to Plaintiff's own actions, which were completely unrelated to the conversation between Defendant Waldman and Ms. Vidal."
During her deposition, Vidal agreed when asked to confirm that Shorr and Beth Jacob had never finalized a written contract. Shorr had rejected Beth Jacob's versions of a contract for his employment. He then drafted his own hand-printed contract for the synagogue to consider.
Vidal also stated in her deposition that when Waldman spoke to her via phone in August 2013, he said of Shorr, "he was argumentative, did not like to be controlled, was paranoid about many things but always blames others. During the seven years and seven months of his time there (Hadar Israel), he constantly threatened litigation and that he had warned people to keep their hands off of his computer."
In her deposition, Vidal said that Waldman told her he was unable to fix Shorr's work computer, so he brought it to a computer repair place, and that the computer repair person found pornography on the computer.
Temple Hadar Israel's countersuit against Shorr claimed that he breached his employment agreement with the temple when he ceased performing his duties as rabbi there before the Dec. 31, 2013 expiration of his contract; that Shorr didn't provide Hadar Israel with advance notice of his move to Ohio — only weeks prior to the High Holy Days — and that he caused property damage to his temple-owned residence.
According to a 2013 article in Pittsburgh's Jewish Chronicle, Temple Hadar Israel's leadership decided to downsize its rabbinic position from full-time to part-time because of budgetary challenges and declining membership.
In June, The Chronicle reported that Hadar Israel will sell its building and lease space from the new owner.
To read the complete August 2015 Dayton Jewish Observer, click here.