Victory Day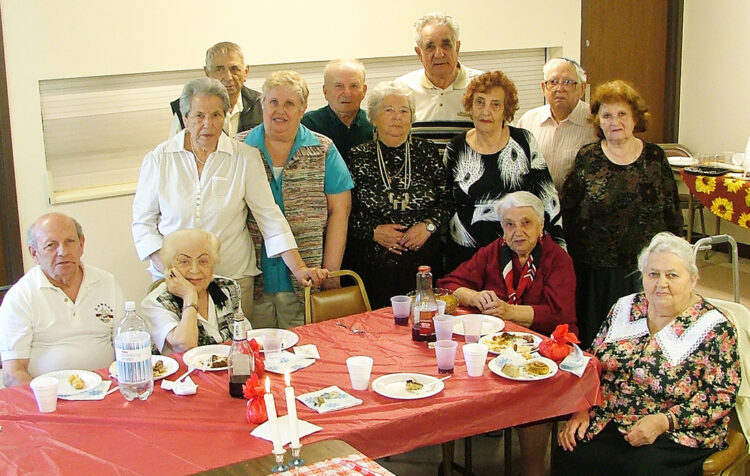 Victory Day 2010
Dayton's Jews from the former Soviet Union recall the Nazi surrender – 65 years later.
Photos and Story by Marshall Weiss, The Dayton Jewish Observer, June 2010
Each May 9, there are fewer guests. But those who are able come to the activities room of Covenant Manor in Trotwood to celebrate Victory Day.
Most of the world marks the defeat of Nazi Germany on May 8. However, those with ties to the former Soviet Union celebrate May 9 as the end of the war; that was the date 65 years ago when Moscow officially learned that the Germans had surrendered.
Covenant Manor is an apartment complex developed under the U.S. Department of Housing and Urban Development. It is owned by the Jewish Federation. Eighteen apartments at the facility are occupied by Jews from the former Soviet Union, brought to Dayton as a result of the Operation Exodus campaign 20 years ago.
The oldest among them were made to fight in the Soviet Army during World War II or survived the horrors of the Holocaust — only to languish for decades amid antisemitism and persecution in the Soviet Union.
For these 14 guests, the trip to the party is a short one, an elevator ride down from their apartments. Almost everyone brings a homemade Eastern European delicacy.
"This day was the day when all Jewish people received salvation," says 88-year-old Mandel Shapochnik, who displays his Soviet Army medals on his suit jacket. He was a chemical instructor with a Soviet artillery unit and fought from 1941 to '45, including at the Battle of Stalingrad and the liberation of Alexandria, Greece.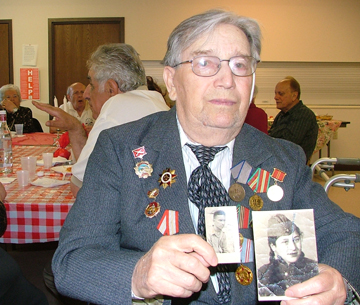 "I was born in Romania," he says. "And this part of Romania in 1940 was occupied by the Soviet Union. So when World War II broke out, I was a Soviet citizen."
The first Victory Day also marks the occasion when Shapochnik met his wife.
"When we celebrated this Victory Day on the central place in our town, we met and two months later, we got married. I came from the military hospital and she came from school in Moscow. She had been in a concentration camp."
He and Fanya were married for 64 years, until her passing last August.
Though Shapochnik doesn't recall antisemitism in the army, he says it was part of everyday life after the war.
"Stalin was a very bad person," he says. "He planned to destroy all the Jewish people after the war."
Donyel Polotsky, 83, was in Berlin on the first Victory Day. Born in Belarus, he served in the Soviet Army from 1942 until 1954. He still has his medals from the Soviet Army, but doesn't wear them on Victory Day or any other day.
"It's not my country," Polotsky says. "These medals are from the Soviet Union, not from America."
Benada Naydorf, 83, was born in Ukraine. Her daughter, Lyudmilla Naydorf, translates for her.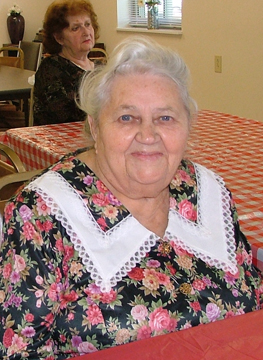 "Yes, my mother was in the ghetto, Zhmerinka Ghetto, Ukraine," Lyudmilla Naydorf says. "She was more than three years in the ghetto under the Nazis. A lot of people died in the ghetto. They died because they didn't have any type of food. She worked in the ghetto. She worked on the railroads, very hard work."
Lyudmilla Naydorf  says her mother was very lucky: Benada Naydorf's mother, father, and sister also survived.
"She married Grigoriy Naydorf," Lyudmilla Naydorf says of her mother. "In his family, people died."
Moshko Fishman was 11 in 1941, when the Nazis came to his city in Ukraine. "When they came in July, they moved all Jewish people in a concentration camp, Doroshivka," he says. "Around was barbed wire. Most young people died and old people died. I have two sisters-in-law and two brothers who died in the camp."
Fishman and his wife, Rukhlya, came to Dayton in 1992, three years after their son arrived here.
"He talked me into it," Fishman says. "'Father, come to me,' he said."
David Schmerzler, 87, was born in Poland.
"In 1939, Poland was divided, half to Germany, half to Russians," he says. "We came under the Russians." The Nazis raped and killed his 16-year-old sister. Schmerzler, too, served in the Soviet Army.
"This victory, for me, is amazing," he says, "because for me, from the family we had — 80 persons — three are left. Can you imagine?"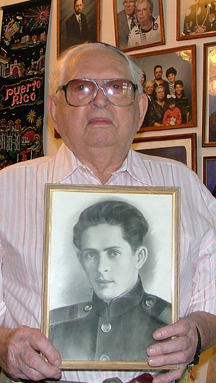 Schmerzler says he has always hoped for one unified celebration to commemorate the victory over the Nazis.
"Victory was done by the Americans and the Russians together," he says. "It was one victory. And the people should reunite, because we have to work with the young generation which will replace us, to not be like this was. We have to talk to children and teach them to be friends with all of them, but not give any possibility to fascism in the world."