Kvelling Corner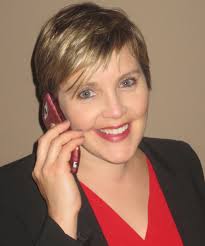 With Rachel Haug Gilbert, The Dayton Jewish Observer
Attorney Jane Novick will receive the Lloyd O'Hara Public Interest Law Award at the Access to Justice Awards Dinner on Nov. 2 at Sinclair's Ponitz Center. The event benefits Advocates for Basic Legal Equality, Legal Aid of Western Ohio, and the Greater Dayton Volunteer Lawyers Project.
Ross Novak, son of Linda Novak and the late Michael Novak, has been appointed dean of students at Marywood University in Scranton, Pa. Ross has been at Marywood since 2012, serving initially as director of housing and residence life, and as senior director of student conduct and residence life since 2014. Ross, wife Jennifer, and daughters, Mia and Sascha, live in Dunmore, Pa.
Dinsmore & Shohl attorneys Richard A. Broock, Ralph E. Heyman, Edward M. Kress, Lisa S. Pierce, and Philip A. Zukowsky were selected for inclusion in the 2018 edition of The Best Lawyers in America. The attorneys received the honor based on reviews by their peers for their abilities, professionalism and integrity.
The Dayton Playhouse presented Blackburn Awards to Rachel Oprea for her lead role in The Women, and to Tamar Fishbein for her featured role in Xanadu. Blackburns are awarded to performers based on patron ballots. For Tamar's next theatre endeavor, she and Jamie Pavlofsky have joined the production team of the JCC Children's Theatre musical Tarzan. Tamar is choreographer and Jamie is assistant director of the February show.
Oakwood High School senior Jack Nicholaisen has completed his community service project toward his Eagle Scout status. He worked with Miami Township trustees and the township park supervisor to paint the picnic shelter at Omietanski Park. He supervised a crew of family and friends on a Saturday afternoon in September to complete the project. Jack is a proud Boy Scout with Troop 236. His parents are Craig Nicholaisen, and Debbie and Norbert Klopsch.
Send your Kvelling items to Rachel Haug Gilbert at kvellingcorner@gmail.com.
To read the complete November 2017 Dayton Jewish Observer, click here.