Kvelling Corner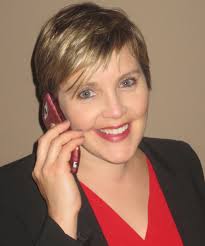 With Rachel Haug Gilbert, The Dayton Jewish Observer
Andy Fischer was the subject of Woodcraft Supply's May blog post, Woodworking Grandma Never Stops Learning. Andy is a retired LPGA professional golfer and pro golf instructor; woodworking has been her hobby since she was a child. She's been a member of the Western Ohio Woodworking Club for more than 40 years.
Brig. Gen. Paul Cooper, USAF (Ret), was among those honored for his service to our country by the Ford Motor Company at the Dayton Air Show in June.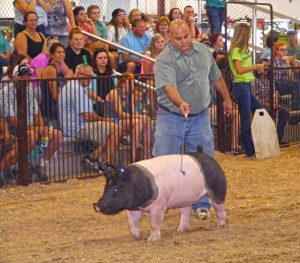 Scott Halasz won the Celebrity Swine Showmanship competition at the Greene County Fair. The competitors had to drive the hog around the ring, control the hog, keep it moving, and maintain eye contact with the judge. "It was not easy," Scott said of working with the 260-pound hog.
Dan Shaffer won a silver medal in the track and field 4 x 100 meter relay at the 2017 National Senior Olympics held in Birmingham, Ala. in June. He qualified and ran in five other events. This year, Dan also ran in the Cincinnati, State of Ohio, and State of West Virginia Senior Olympics.
Beth Abraham Synagogue honored Cantor Andrea Raizen at a special Shabbat Under the Stars service for her 10 years of service to the congregation.
David Klass, head importer of Brauhaus Riegele U.S., tells us that the German craft beer Riegele was named 2017 German Brewery of the Year.
Adam Sobol, founder and CEO of CareBand, was named to the Double Chai in the Chi: Chicago Jewish United Fund's Jewish 36 Under 36 list. CareBand was named a Top 10 healthcare tech startup to watch in 2017 by TechRepublic. Besides his full-time job as a cybersecurity consultant at Protiviti Consulting and growing CareBand, Adam volunteers with seniors, mentors young entrepreneurs, speaks at various events and provides pro-bono website and mobile development.
Jeremy Katz, archives director at the Breman Jewish Heritage Museum in Atlanta, was named one of the Atlanta Jewish Times' 40 Under 40. Jeremy is active with Moishe House and is a section editor of the journal Southern Jewish History.
Send your kvelling items to Rachel Haug Gilbert at kvellingcorner@gmail.com.
To read the complete September 2017 Dayton Jewish Observer, click here.